Ahead of the 14th edition of the
According to the organisers, the event is billed to host on October 20, 2018 at the Intare Conference Arena in Kigali, Rwanda.
Speaking to Pulse on the round table, Martins Gbados, disclosed that speakers at the event will include the Chief Executive Officer of AMAA, Peace Anyiam-Osigwe and Will Smith's younger brother and partner, Harry Smith.
ALSO READ: See the complete list of AMAA 2018 nominees
The cinema business round table, it was further disclosed, is being organised in conjunction with American film distribution company, Smith Global Media.
With the keynote, Unlocking distribution the key to wealth for African distributors, several movie practitioners across Africa will be attending the event.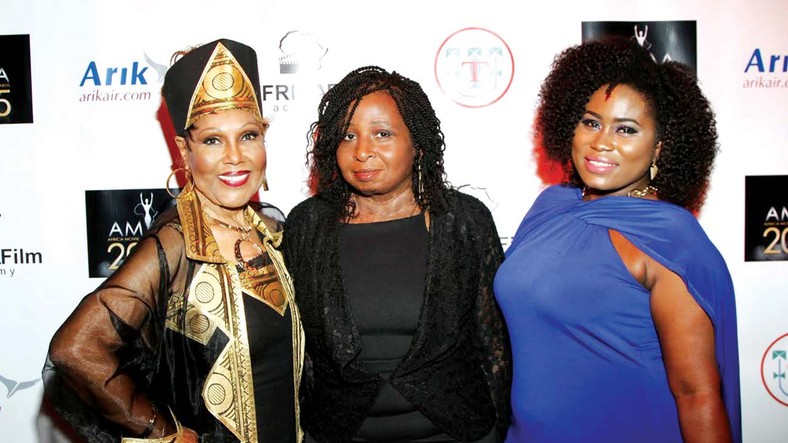 Will Smith's brother partners AMAA for film distribution
Will Smith's younger brother, Harry Smith has collaborated with the organisers of the Africa Movie Academy Awards (AMAA) ahead of the 2018 edition in Rwanda.
The awards Chief Executive Officer, Peace Anyiam-Osigwe made this known in a recent chat with Pulse.
Peace disclosed that Harry Smith has officially partnered with AMAA through his film distribution company, Smith Global Media.
She said the partnership between Smith Global Media and AMAA will help African filmmakers chart a new course in film distribution across the continent.
"This year, AMAA has collaborated with Smith Global Media, which is run by Will Smith's younger brother to discuss films distribution at the African Business Roundtable in Rwanda, Kigali, ahead of the 2018 edition of the awards ceremony," Peace said.
Smith Global Media is an international distribution company that packages, acquires, markets, and distributes independent film and television content.