Actress shares weight loss journey
Nollywood actress, Yvonne Jegede, took to her Instagram page to share her weight loss journey.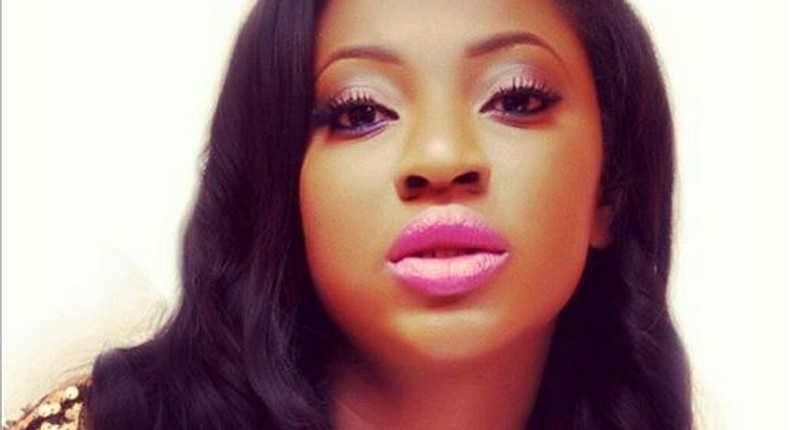 While Nigerians awaited the 2015 Presidential election results, Nollywood actress, Yvonne Jegede decided to share her weight loss success story.
The 'Don't Cry For Me' star recalled seeing herself on screen and thinking "who is that hippopotamus?. Read her full post below.
"While we anticipate the 2015 presidential results, let me tell you about mine. Recently, I saw someone in a movie and i thought to myself, "who is that hippopotamus? OMG, that's ME (YVONNE JEGEDE)". I didn't like the way i looked, i looked fat and not so sexy (at least i still looked a little sexy)
And i came to a conclusion, if i don't help myself nobody will, so i checked with a trainer and started this journey. Although i might not always be dedicated but i don't forget that i have a goal to look like Meagan Good "Una know say she nearly resemble me."
At the gym this morning i tried to see what progress I've made and I lost 5kg in almost 60days. It might be slow but there's progress. This is a sign. I'm gonna push harder and work even more.
If you don't like yasef ya shape ya belle, you can begin something today no matter how small, even as little as 20 sit ups a day. You might not see results immediately but you will definitely see results."
JOIN OUR PULSE COMMUNITY!
Recommended articles
Warner Bros. denies considering replacing Amber Heard in 'Aquaman 2' over domestic violence
Watch Chimezie Imo, Dakore Akande in 'One Too Many' teaser
What would you do for water? Watch 'Ayinde' short film
7 major takeaways from the 2022 Headies nomination list [Pulse Editor's Opinion]
'Breaded Life', 'My Village People' & all the Nollywood titles headed to Netflix
Budweiser Smooth Kings Remix returns with more entertainment
Academy announce nominations for Headies Awards 2022 [Full Nominee List]
Why Nollywood respects AMVCA and Afrobeats doesn't respect The Headies [Pulse Editor's Opinion]
Progress emerged winner of Nigerian Idol Season 7, applauds Bigi for refreshing moments, sponsorship of Musical Talent Discovery