Actress reveals heartbreaking truth about father's health
The former 'High School Musical' star has revealed her father is battling stage 4 cancer and declares, ''I hate cancer with every cell of my being.''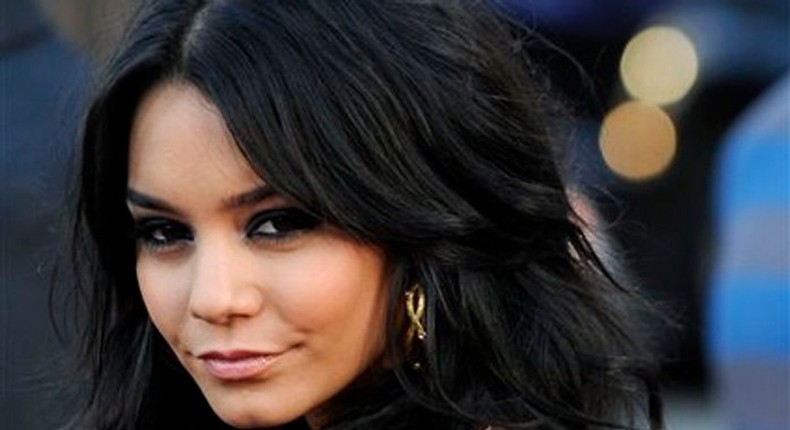 While accepting an awards for breakthrough performer at the 2015 Industry Dance Awards on Wednesday, August 19, the singer and actress didn't not only announce her father's struggle with cancer but confessed that her boyfriend recently lost his mother to cancer too.
''Last year, my boyfriend, lost his mom, Lori, to cancer and my dad has just been recently diagnosed with stage four cancer,'' Hudgens said at the event benefiting 'The Circle of Hope' charity, which supports dancers who are cancer survivors.
''Let me tell you, I hate cancer. I hate cancer with every cell of my being. If you would have asked me two years ago what I thought of cancer, I would have said, 'Man, you know it sucks. It's a horrible disease', but that's only because I had not been faced with it personally''
''This award, it means a lot to me. But I dedicate it to my boyfriend's mom, my dad and to all the families out there who are struggling with this because it really takes a strong person and a strong family to be able to help those out there who are going through this.'' the 26-year-old stressed.
Although this was the first time she publicly acknowledged her father's diagnosis, Hudgens also posted a photo on her Instagram with her dad last July asking fans for their support.
''My dad and I. Please pray for his healing!! The more prayers the better,'' she captioned the picture.
JOIN OUR PULSE COMMUNITY!
Recommended articles
'I am born again and a child of God' - Ifuennada cries out after being called devil over dress
Pepsi Naija unveils Crowd Kontroller as new DJ brand ambassador
'Ayinla' wins big at Pan African Film & Arts Festival
Femi Adebayo's 'King of Thieves' grosses over N250 million in box office
Fiancée of Michael Blackson confirms she's allowed him to get side chicks (WATCH)
'The Harder They Fall' director confirms new film based on Blacks in biblical era
Obongjayar's 'Some Nights I Dream of Doors' is the album of the year so far [Pulse Album Review]
Pulse List: 7 BBNaija housemates that have received car gifts after show
J'Dess links up with The Cavemen, Waje, Zoro and Selebobo for 'Chi Efo' visuals