Here's where music star had her 1st audition [PHOTO]
Although, Tiwa's musical career began at 16 years old, she actually had her first audition here in Lagos.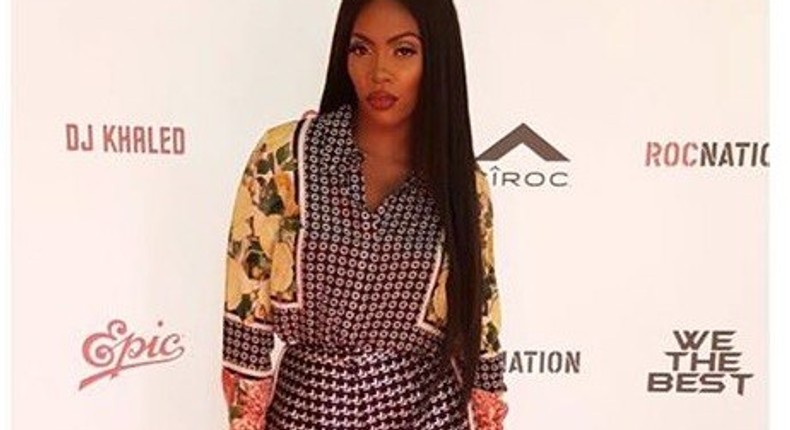 Nigerian music sensation Tiwa Savage was a guest on this weeks 'African Voices'.
The star shared her journey with the programme from her humble roots in a church choir to singing in Los Angeles with some of the industry's biggest stars.
Although, Tiwa's musical career began at 16 years old, when she was singing backing vocals for the late pop star George Michael, she actually had her first audition here in Lagos.
According to the 'Eminado' singer, she had her first audition as a singer at the City Mission Methodist Church.
The programme reports from Lagos, where 'African Voices' also discovers what made Savage return to Nigeria and build her career at home.
"When I first moved to Nigeria, I got a lot of people discouraging me about being a female artist, and a lot of people didn't want to invest money or time because they didn't think I was lucrative…. Female artists are huge in other parts of the world. It shouldn't be different in Africa."
Savage goes on to explain what made her decide to return to Lagos, "I worked with a lot of people, and they would be interested by my name… 'Where's that from?' I'd say it's Nigerian, West African, and they'd say, 'You're African?' and fascinated that I was straight from the Motherland… This was a lightbulb moment. These people were interested in Africa, and here I was running from it."
Having now returned to Nigeria as a recognised star, Savage explains how life in Lagos has changed since leaving at a young age, "It's overwhelming, as well. My family is from here… It's a great feeling, but sometimes you really just want to run, get something and go back home."
Reflecting on what she has learnt on her journey and the decision to build a career in Nigeria, Savage tells 'African Voices' what advice she would give her past self, "Believe in Africa. Believe in yourself, and believe in Africa."
Also in this week's 'African Voices', the programme travels to South Africa to meet world-renowned singer Thandiswa Mazwai and reports from Zambia, where it meets rising freestyle star, Fungai Chileshe.
JOIN OUR PULSE COMMUNITY!
Recommended articles
'My forthcoming album is going to feature a lot of music genres' veteran rapper Jesse Jagz says
Tears as gospel singer Osinachi Nwachukwu is laid to rest
Singer and Songwriter Chike gears up for his first concert in the UK
RoRo drops new single titled 'Run Away'
He dared me, the rest is history- Yoruba actor, Ogogo narrates fight with fan
Eniola Badmus disables comment section of her post after sharing photo of Bola Tinubu and wife
Top 10 albums released in the first half of 2022 [Pulse Picks]
Future Sounds Vol.13 featuring Show Some Moe, Musta4a, Bils, Bigfootinyourface and more
Kida Kudz and Mr. Dutch team up for thrilling EP 'World Citizens'