Timaya's alleged rape victim shares rape report
The Atlanta based woman has now released a rape report on her Instagram.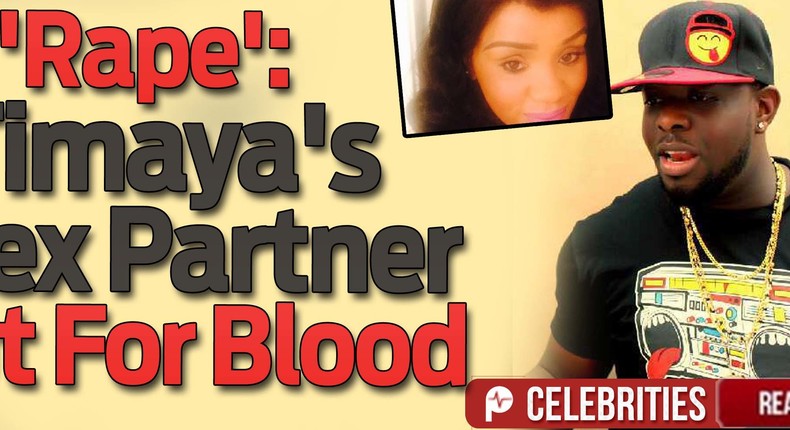 Shella B is out for blood.
She did this to silence Timaya's fans who think she is lying.
"U USELESS FANS ARE ONLY MAKING #TIMAYA situation worse cus now im gettin ticked off and about to say FUCK ANY INNOCENT PARTY INVOLVED! THAT INCLUDES @BIBLAC AND THOSE KIDS I PUT INTO FUCKIN CONSIDERATION TO BEGIN WITH!!!! This is for all u cunts who was saying that I had complementary cards of the police that I never filed the police report, that I never went to the hospital well I just got my police report a police report takes 5 to 7 business days from the day u you filed it! It happened on Sunday I filed it on Sunday!! LOOK AT THE DATE REPORTED!!! I was in the hospital for over 7 fuckin hours while this monster was performing after he took advantage of me and threatened my life!! now I have the report I CANNOT release the details in the report because it's confidential and tomorrow I will be picking up my other police report for the terroristic threats he made to take my life" she wrote in the caption.
"I'm sick and tired of this shit! Im sick Of people taking advantage because they feel like they're somewhat higher than others this is American soil you cant do as you like and get away with it! And for those wondering I do have a lawyer and he said I can write and post whatever I want because I did nothing wrong so I have nothing to worry about you on the other hand #TIMAYA ok! #nomeansno #youcanttakealifeyoudidntcreatetimaya PLEASE KEEP TALKING #TIMAYA FANS, I GAT A HALF A FUCK LEFT TO GIVE" she further wrote.
It seems Shella B is intent on getting back at the 'Bow Down' singer.
Let's see how this drama plays out next week.
JOIN OUR PULSE COMMUNITY!
Recommended articles
Nollywood veteran Clem Ohameze gets N1.5M gift from pastor who sponsored his surgery
Banky W and Adesua Etomi celebrate their son as he turns 1
BBNaija's Omashola and fiancee welcome baby boy
Davido & other stars thrill customers at Lush Club
Mercy Aigbe's estranged husband Lanre Gentry confirms paternity of their son
5 Nigerian TikTok influencers you may start paying to watch
Sammie Okposo impregnates American based woman, apologises to family over infidelity
Mercy Aigbe shares video from her 'traditional wedding' to Kazim Adeoti
Bovi's wife recounts how ectopic pregnancy ruptured in one of her tubes