"My fiance left me after reports that Genevieve makes me wet," actress says
Actress, Ruth Eze, has revealed that she lost a relationship of four-years because it was errorneously credited to her in an interview saying that Genevieve Nnaji makes her wet.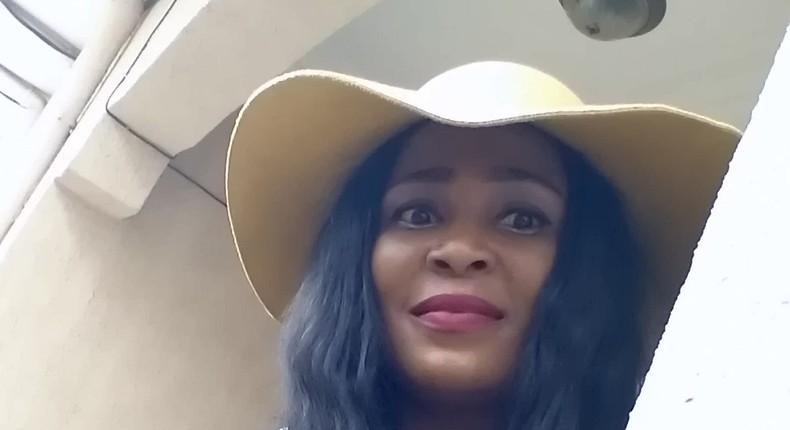 Ruth says she was grossly misinterpreted as she had only expressed her admiration of Genevieve's supreme acting qualities. She says she sees Genevieve as a role model, and that her love fro her has not even diminished tiil date.
"I am not a lesbian and I can never be a lesbian. My mother is a devout Christian and she is an evangelist. I can never be a lesbian. I lost a four-year old relationship because of that interview. I never said that; all I said in the interview was that I love Genny very much and I still love her till date. I don't care about what anybody says. I don't judge anyone whether they are a lesbian or not. It is between you and God because the Bible says we should not judge."
Acording to Ruth, her ex did not believe her side of the story, and she felt really bad when he refused to trust her even when she told him what truly happened.
"If you are my boyfriend and you cannot stand by me in times of little trouble, what would happen when something big comes? What if it was published later in my career that I was caught in bed with a man and the story turned out to be false eventually? It means he would leave me and my kids when I get married to him. I should not marry someone like that. I have been tagged a controversial actress and you have to stand by me and if you cannot, then you have to go."
The actress, now single, is hoping to get somebody better, who would be ready to trust her in similar situations, given the kind of profession she chose.
"God is going to give me that person that would bear everything with me. I am single. I just want a cool and responsible guy. Someone that is not loud and must be God fearing," she said.
JOIN OUR PULSE COMMUNITY!
Recommended articles
Tom Cruise says his 'Top Gun: Maverick' won't be going to streaming services
Netflix cuts 150 US-based jobs following subscriber slump
Nick Cannon says he is considering vasectomy
Tonto Dikeh's ex Prince Kpokpogri says she had nothing to do with his demolished mansion
'There is so much anger and frustration in the land' - Actor Alexx Ekubo expresses worry over jungle justice trend
Disney+ makes African debut, launches in South Africa
Falz shares snippet of unreleased song featuring The Cavemen
Visa on Arrival Season 2 has arrived
The Sarz Academy partners Youtube Music for the Future Insiders Program