The graceful and stylish evolution of Rita Dominic
Rita Dominic is an elegant and iconic actress in Nollywood who has increased the value of her brand within the last six years.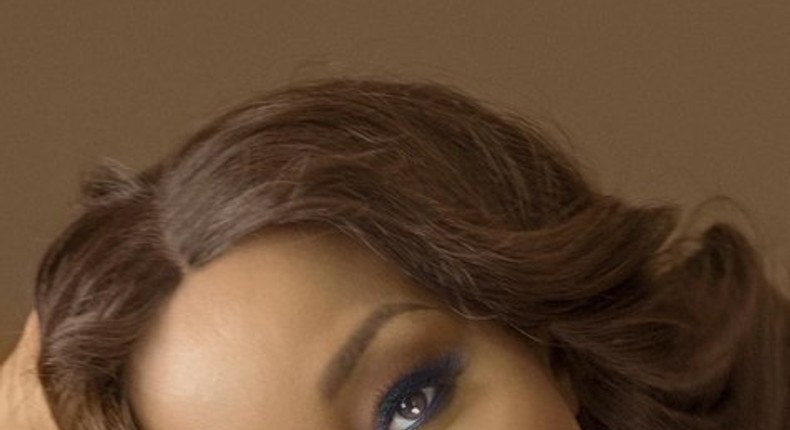 Today, June, 12, 2016 Nollywood star
In a career that has spanned 18 years,
On July 10, 2016 Rita Dominic was featured on the VIP series by E! The only Nigerian celebrity to have featured on the programme is Tiwa Savage. Rita Dominic remains the only Nollywood star to grace the series.
She has been able to upgrade herself from a movie star in the old structure of home videos that Nollywood churned out during the golden era of the 90s to the early 00s to a stakeholder in the glitzy, polished Nollywood of movie premieres and red carpets.
The father of pop art Andy Warhol once said "In the future everyone will be world-famous for 15 minutes." This statement rings true for the reality TV stars and social media addicted actors and actresses who are bothered with their likes, followers and views. The 15 minutes of fame term however does not apply to Rita Dominic show. We all have been tuned to the Rita Dominic Show since 1998. No one can call her a flash in the pan. She is one of the queens of Nollywood.
How has Rita Dominic been able to transition between eras and not lose value of her brand? Her name still carries a lot of weight where it matters and she has a huge social media presence.
Her celebrity sparkle is hinged on two things- her impeccable fashion sense and moving on with the times. It's no secret that Rita Dominic is the best dressed female celebrity in Nigeria. Even though actress Mercy Aigbe is hot on her heels, Rita Dominic still remains the undisputed queen of style. There is hardly any red carpet event that she doesn't make the best dressed list.
Several fashion & style blogs hail her as Nigeria's best dressed actress and there aren't many that will disagree. Rita Dominic slays at all types of public functions. She looks queenly at red carpet events, perfect in photo shoots and simple as well as chic when she is rocking casual clothes. Style icon? Yes. most definitely.
From the movie angle, Rita Dominic has transitioned into the New Nollywood section. While New Nollywood is yet to penetrate the mainstream unlike the home video business structure of Old Nollywood, Rita Dominic is still a force to be reckoned with because her fans who still watch home videos still look out for her in her new movies.
Also not satisfied with being just standing in front of the camera, Rita Dominic became a movie producer and established her own production company The Audrey Silva Company. In 2012 she produced the award winning Nigerian comedy movie '' starring Femi Jacobs, Linda Ejiofor, Kehinde Bankole and Jide Kosoko.
By being behind the camera and calling the shots, Rita Dominic is now a power player in Nollywood.
When it comes to actresses in the country, they don't come as more elegant and graceful than Rita Dominic. Her first movie in 1998 was titled ''.  18 years after Rita Dominic is still making a killing.
JOIN OUR PULSE COMMUNITY!
Recommended articles
'Thank you for deciding to get up and do something' Tems says as she thanks female Afrobeats stars
'Leave now or leave as a corpse' - Chacha Eke says as she announces split from husband
Johnny Depp reportedly in talks to return to 'Pirates of the Caribbean'
Moelogo says 'Euphonic' could be his last project [Pulse EP Review]
Asake's 'Peace Be Unto You' debuts at No. 1 on the Top 50
Viola Davis stuns in teaser for Gina Prince-Bythewood's 'The Woman King'
'My mum is in her 50s, how in God's name will I be 46?' - Carolyn Hutchings
MR Eazi Shares 'Legalize'(Acoustic) featuring Michaël Brun
Audiomack signs Licensing Agreement with Universal Music Group to expand global footprint in Africa