Motherhood has changed Tonto Dikeh
Tonto Dikeh who used to be Nollywood's crazy girl has transformed into a happy wife and mum.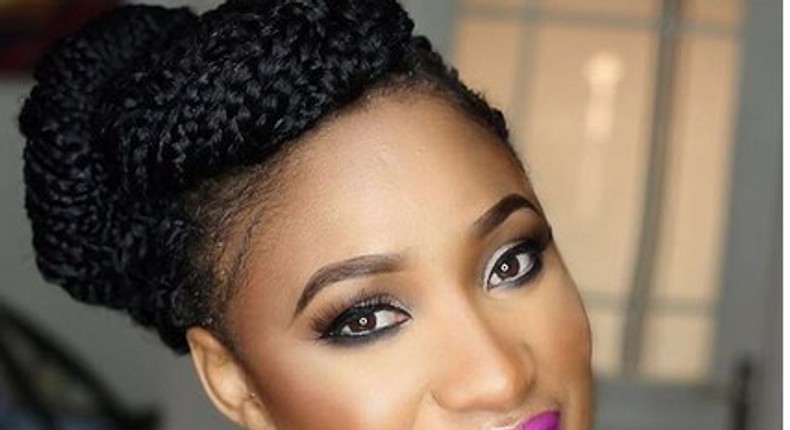 In February 2016, Nollywood actress
When Tonto Dikeh got married and was pregnant last year she was really happy but being a mum has changed everything for the actress, she is beyond ecstatic. Not too long ago, at least a couple of years ago Tonto Dikeh was known more for being controversial and grabbing headlines for the wrong reasons.
Tonto Dikeh was notorious for being the bad girl of Nollywood and her antics. Hardly a month went by without the actress going on an Instagram fight or ranting on social media. Since she's gotten married Tonto Dikeh has taken it easy. Now that she is a mother Tonto Dikeh is the total opposite of her public persona.
Instead of going wild online Tonto Dikeh now gushes about the joys of breastfeeding her son. "After birth this is the most fulfilling task/Duty. Having the knowledge that you produce food so great for your Child..Am so greatful for Gods awesome miracle.. If you have never been here you wldnt understand the joy my heart holds.. Mothers pls read about the benefits of breast feeding, Show everlasting love to your offsprings ..#7monthstogo" penned the actress on her Instagram page.
Even the less glamorous side of motherhood has got Tonto Dikeh excited. "I have been pooped,peed and vomited on,I have wiped away tears,also cried with him and stayed up all night cradling my child…BUT I would have it no other way because when I look at the mirror and starring right back at me is an AWESOME GRACIOUS MOM & there is no greater Blessing,Honor OR LOVE!!! #HAPPY 4months KING-ANDRE" wrote Tonto Dikeh unabashedly when celebrating the birthday of her son.
This is such a sharp change in behaviour for Tonto Dikeh. It's like Mr. Hyde has transformed to Dr. Jekyll. Now the Nollywood actress is all about her husband and son. She doesn't entertain anything else.
This month she celebrated her husband's birthday with a surprise party. "My husband you are a source of joy,Calm and happiness in my Life..I can't thank you enough for being a friend,father, Lover and a shoulder to lean on.." she wrote about her husband on Instagram. It's so pleasant in seeing Tonto Dikeh's other side.
For the Nollywood actress there is no case of a postpartum depression. She is happy, in love with her new life and we are all happy for the new Tonto Dikeh.
JOIN OUR PULSE COMMUNITY!
Recommended articles
Tems wins Best Collaboration at the 2022 BET Hip Hop Awards [See Full Winners List]
Tekno embarks on 30 days non-smoking challenge in an effort to quit his addiction
Obi Maduegbuna joins the cast of 'Last Call' directed by Shola Thompson
Solo Riches shares new single, 'Amanda'
Kaestyle releases debut EP titled 'Kae's Study' under Keyqaad imprint
Oxlade hails Wizkid, calls him the blueprint for Nigerian artistes
'He has a history of getting intoxicated which affects his emotions', Naira Marley reacts to Mohbad's assault video
Mohbad alleges that he was beaten in Naira Marley's Marlian Record House
Burna Boy becomes Nigeria's all-time most-streamed artiste in the world
Get our Top Stories delivered to your inbox