Kim Kardashian smears Taylor Swift's clean image
Last week Taylor Swift was the squeaky clean pop star. This week she is being portrayed as a conniving and sneaky person thanks to Kim Kardashian.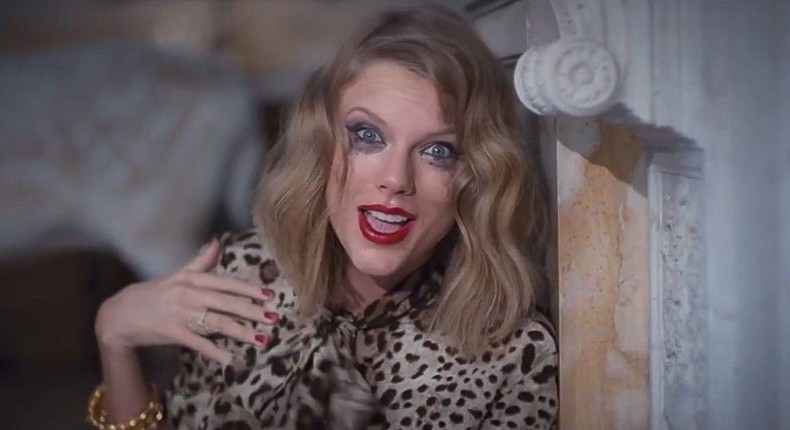 I wrote too soon. Yesterday (Sunday, July 17, 2016) I wrote an opinion piece about how
Hours after I wrapped up the piece Kim Kardashian-West shared a clip of her hubby Kanye West talking to Taylor Swift about the infamous line in the controversial song 'Famous' months before it was released. This clip goes contrary to Swift's statement that said she did not know about the song when it was released.
Kim Kardashian proved she was the queen of sly and shade by posting that video and using it to sell an upcoming episode of Keeping Up With The Kardashians. Not only did she take a shot at Taylor Swift  she made the uber-squeaky clean pop singer look like a liar.
Millions of people were shocked that Taylor Swift lied when the video came out.  The singer who hails from Pennsylvania has had a pristine image in the media. Despite her number of boyfriends and songs bashing her ex-lovers Taylor Swift has always projected an image of the good girl next door.
Her publicity machine has always promoted her as a pristine pop brand and a victim of bad boys and a loony egocentric Hip-Hop juggernaut.  Sadly that has come to an end thanks to Kim K's slingshot from her muddy pit.
Even revered journalist Piers Morgan who isn't particularly fond of Kanye West and Kim Kardashian isn't on Taylor Swift's this time around.  Speaking on Good Morning Britain, he said: "Can we rename her Pinocchio Swift? I feel completely conned!"
Is the end of Taylor Swift? This is a stain on her immaculate gown but it is hardly the end of her glittering career.  What's a few knocks here and there.  People easily get bored with goody two shoes and it was just a case of time for Taylor Swift to start to bore her fans.
Now that she is seen to possess a little sneaky behaviour and a dark side more people will be interested in her. Her next album will be something worth listening to.
A quick advice to Taylor Swift- her friendship with Kanye West and his wife has brought more headache than benefits to her. The high celebrity couple can do almost anything to be in the news and as we have seen they have just thrown Swift under the bus for an episode of ''.
JOIN OUR PULSE COMMUNITY!
Recommended articles
Nollywood actor Leo Mezie is dead
Zadok, Progress emerge Top 2 Nigerian Idol finalists
'Bridgerton' season 3 takes surprising new twist, deviates from book order
AMVCA8 Trailblazer Teniola Aladese recounts getting tricked to attend award
Davido is standing strong in his newest single feat: The samples
On 'Loving You' Zinoleesky continues his fantastic musical run
Majid Michel confesses to stealing Taxi driver's money to pay him
Moët & Chandon lights up the celebrations at the 2022 AMVCA After Party
Sina Rambo welcomes baby girl with wife