It's obvious Ciara wears the pants in the relationship
It is time for Russell Wilson to man up and stop being used as a pawn in Ciara's mind games with Future.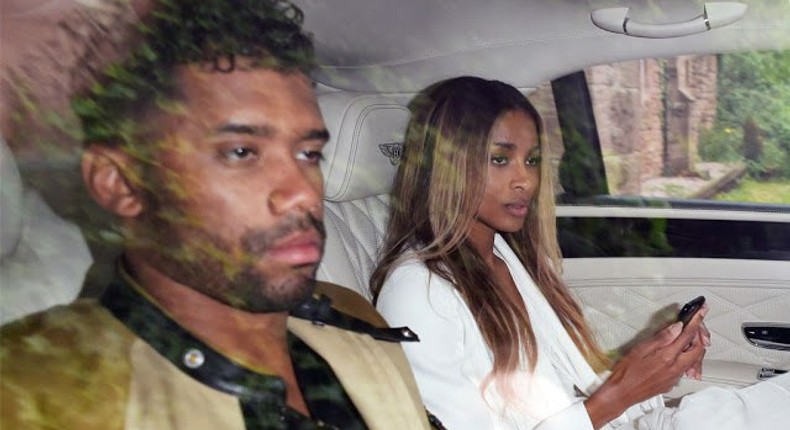 The newly married singer is now a skilled puppeteer pulling the strings on her husband American football star
In the more than uncomfortable menage-a-trois involving Ciara, Future and Wilson, the American football star has cuddled the little boy like he is his son. Wilson faced criticisms for being around the little boy so much while Future was denied from seeing his son.
Obviously Russell Wilson is a nice guy and nice guys can easily be pushed around. After watching the video in which Future Jr. kissed him on the lips and called him 'papa' you sort of get the feeling that Ciara is behind it all as some sort of way to get back to Future.
The video raised a lot of attention and made a lot of people ask if it was right for Ciara's son to call Wilson papa. Just like most of the reaction online, that video is a slap on Future's face. Russell Wilson can have a good relationship with Future Jr., there is nothing wrong with that. However he should stop acting like he is the boy's father and respect the fact that Future is his father.
Future is neither dead or a dead beat father, why he is being treated as such is baffling. Clearly Ciara and Russell Wilson have no respect. Future hasn't done anything wrong. If the newly married couple continue this way the little boy will end up not respecting his father and that will be a shame.
It's time for Russell Wilson to wear the pants in the relationship and stop being used as a pawn by his wife. Yes, Future Jr is his step son but he is not his biological father. That's Future's role and the last time I checked the rapper wants to play an active role in his son's life.
An innocent child is in the midst of all this. Whatever lingering hate Ciara still has for Future should be tossed aside for her son's sake. A boy's relationship with his father is vital for his upbringing.
JOIN OUR PULSE COMMUNITY!
Recommended articles
Ayra Starr, Victony, BNXN, other African stars added to Spotify's global RADAR program
"That's why hip-hop has remained stagnant here" - Cheque reacts as Headies snubs him again
How Dwayne "The Rock" Johnson balances his hectic personal and professional life
Actor Morgan Freeman has been banned from Russia
Warner Bros. denies considering replacing Amber Heard in 'Aquaman 2' over domestic violence
Watch Chimezie Imo, Dakore Akande in 'One Too Many' teaser
What would you do for water? Watch 'Ayinde' short film
7 major takeaways from the 2022 Headies nomination list [Pulse Editor's Opinion]
'Breaded Life', 'My Village People' & all the Nollywood titles headed to Netflix