Actress denies abandoning Nollywood for Christianity
In a new interview Nollywood veteran actress says she is still in Nollywood and hasn't abandoning acting for Christianity.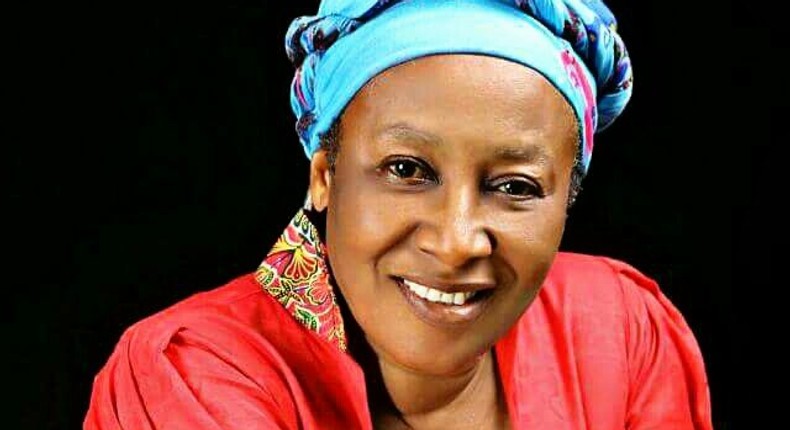 Two weeks ago it was widely reported that Nollywood star actress
In a new interview with
Ozokwor has now come out to deny the claim that she is now a woman of the faith and has no time for Nollywood. "Yes, God told me to dress like this. He never told me to stop acting. Don't mind all those people who are lying. They can lie on a person who is alive much more a person who is dead. I never stopped acting, my fans gave me Mama Gee, Gee for General, I love my fans and I will still be in films" she said in a recent interview.
In her interview with Star Tells two weeks ago she revealed how God spoke to her to be a voice for him all over the world.
According to the site "[Patience Ozokwor] normally organises a personal retreat for herself in the first few days of the new year, when it was time to have her 2016 retreat, she heard the voice of the Holy Spirit telling her to fast for 21 days, she complained that she have so many projects to handle, Endorsements and movies to shoot within that period, and the Lord extended it to a 30 days fast due to her complaints. During this fasting period, The Lord revealed to her, how she will be a voice for him all over the world, how people's attention will be channeled from her image on Nollywood to The Gospel.
"She said one of the things God warned her on, was her dressing and appearance. She said that Putting on Makeup, wearing Jewelry and putting on Trouser as a Lady is wrong, she said that she has been preaching to colleagues in Nollywood, but God told her to put off her Dreads, to stop wearing Jewelries and Trousers, that she could have gone to Hell, if she died December 31, 2015 despite the preaching she's been doing, just because of her appearance."
In December 2015 Patience Ozokwor visited actor after he was attacked by hoodlums in Enugu.
JOIN OUR PULSE COMMUNITY!
Recommended articles
Udoka Oyeka's 'The Razz Guy' headed to Netflix
A Rihanna documentary detailing private life in the works at Amazon
Throwback: Remembering Tunde Kelani's Maami
Goodfellas star Ray Liotta dies at 67
Accelerate TV set to debut new sitcom 'Just Friends'
Watch Nigerian musician Falz score a goal at Old Trafford
"My Album will make history" - CKay makes bold claim about forthcoming album
Pulse List: 12 Nigerian heartbreak songs to help you through 'breakfast'
Check out photos from Ini Dima Okojie's bridal shower