What happened to the woman who made Kim Kardashian famous?
A decade ago Paris Hilton was the biggest socialite in the world. Today she is no longer in the thick of things.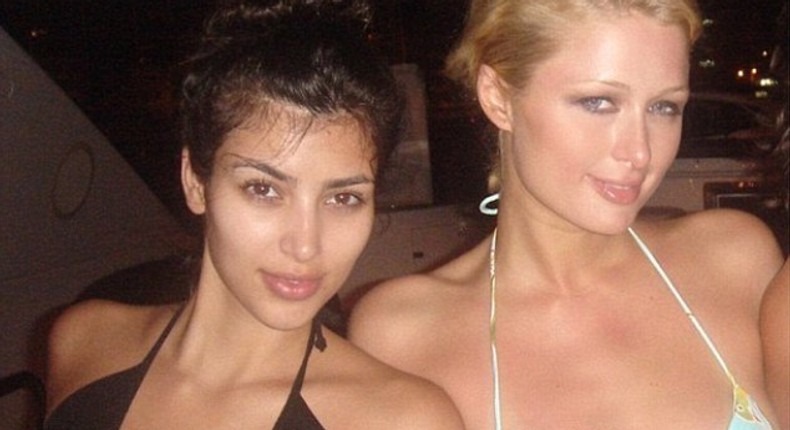 Fast forward to 2016 and Paris Hilton is a distant memory. This is the woman who made the phrase "famous for being famous" popular. At a time when socialites and reality TV stars are springing up everywhere the alpha female of the tribe is nowhere to be found.
Paris Hilton who is the great-grand daughter of Conrad Hilton- the founder of Hilton Hotels started her career as a model. When she was 19 she signed a modelling contract with a modelling agency owned by Republican party Presidential candidate Donald Trump.
Her entrance into the modelling circuit allowed Paris Hilton to attend the hottest parties. Soon enough entertainment media outfits started featuring her a lot. The Guardian described her as "New York's leading It Girl" in 2001. During this period she made cameos in a slew of movies to boost her fast rising profile.
In 2003 Paris Hilton's sex tape was released to the public. The tape only increased her popularity and turned her into a star. The same year Hilton starred in the reality show '' which turned out to be a hit. The success of this reality show started Paris Hilton's career as a super brand.
From here on Paris Hilton dabbled in music, movies and books. In 2004 she released an autobiography 'Confessions of an Heiress: A Tongue-in-Chic Peek Behind the Pose' co-written by Merle Ginsberg. After making The New York Times Best Sellers' List she released another book Your "Heiress Diary: Confess It All to Me." In 2006 she released her debut album which went gold worldwide.
By this time Paris Hilton had become a staple in global pop culture. She was as big as big could get. At the height of her fame the socialite started having legal problems. In September, 2006 she was arrested for driving under the influence. Her legal complications saw her go to jail on June 5, 2007. However, two days later she was released from jail and ordered to 40 days of home confinement because of a medical condition.
While Paris Hilton had conquered the world of entertainment she did not see her competition was her personal assistant. Her PA was Kim Kardashian. Just like her boss Kim K's sex tape with her then boyfriend Ray J was released in 2007 which would skyrocket her career.
In a couple of years Kim Kardashian's rise orchestrated by her mother Kris Jenner started to eclipse Paris Hilton's  star. By 2010 Paris Hilton had fallen off and Kim K became the queen of socialities.
These days Paris Hilton is living a quiet life these days. She recently trended for showing off the mansion in which her dog lives. This is how the former reality star makes the news today. Paris Hilton however could not help but take a shot at Kim Kardashian recently by suggesting that she made her famous.
Nothing lasts forever. Paris Hilton no doubt opened the door for talentless celebrities to make a living but today she is a relic of the past taken down by her protege.
JOIN OUR PULSE COMMUNITY!
Recommended articles
Ini Dima-Okojie on bodying broken characters and finding balance eight years later [Pulse Interview]
Victony's 'Outlaw' EP review
'I am born again and a child of God' - Ifuennada cries out after being called devil over dress
Pepsi Naija unveils Crowd Kontroller as new DJ brand ambassador
'Ayinla' wins big at Pan African Film & Arts Festival
Femi Adebayo's 'King of Thieves' grosses over N250 million in box office
Fiancée of Michael Blackson confirms she's allowed him to get side chicks (WATCH)
'The Harder They Fall' director confirms new film based on Blacks in biblical era
Obongjayar's 'Some Nights I Dream of Doors' is the album of the year so far [Pulse Album Review]