He gave us a lot, we gave him so little
OJB Jezreel who was a great music producer gave his all to this country and when he needed us most we let him down.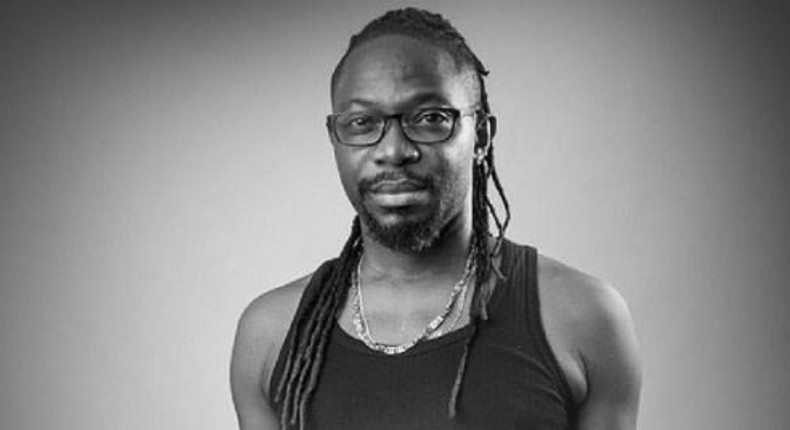 A month shy of his golden jubilee, the music producer
During the resurgence of contemporary music in Nigeria OJB's patented style of production crisp and groovy instrumentals became the sound bed for veteran acts such as Ruggedman, Azadus, Jazzman Olofin, Nomoreloss, KC Presh, and others to usher in a new musical generation in Nigeria as the country was coming out of the shackles of military dictatorship.
His music studio Silver Point in Surulere became a mecca for artistes who desired to have their vocals on his award winning vocals. It was more than a studio, it was a place where your dreams could come true. To say OJB Jezreel was a hit producer would be an understatement. He was the godfather and architect of contemporary pop music in Nigeria.
His greatest contribution to Nigerian music was his production on 2face's first two solo albums '',  and ''. Both albums not only made 2face Idibia a bonafide African superstar but also helped instill the belief in our generation that we can conquer the world.
African pop star Wizkid who is taking African music to the world was a skinny teenager at Silver Point learning the music ropes from OJB. Today Wizkid has taken what he learnt to the top of the Billboard charts. Let's not forget that OJB Jezreel also produced D'banj's first single 'Kiss Me Quick' featuring Ruggedman before he travelled to the UK. Not only did D'banj score a track with Kanye West, he also helped open the door for Nigerian artistes into Europe and America. Even a blind man can see OJB's fingerprints all over the current success of Nigerian music abroad.
Despite his extensive discography (five albums), countless hit tracks, numerous awards and accolades it is more than a shame that OJB Jezreel died like a peasant. This man gave us excitement, joy, and hope. The classic he produced helped uplift a generation and made us realize that we were more talented than what we thought.
OJB Jezreel threw his pride away and had to beg to raise funds for his kidney ailment in 2013. OJB 'Jigga' Jezreel who was gentle and quiet looked close to death in those scary photos. At that point in his life all the great songs he produced couldn't help get him the money he needed to go for a kidney transplant. The Nigerian music industry that is nothing more than red carpets and Eko Hotel couldn't help cover OJB in his time of need. This was the man who gave the industry it's bounce, sound and swag.
It must be said that the artistes who he helped for little or nothing and turned into multi-millionaires couldn't help him in his hour of need. Thankfully the money required was gotten and he had a successful operation which was done in India. Unfortunately, OJB Jezreel came back to nothing after his trip and met nothing. His empire had been in ruins before his illness but when he came back he faced nothingness. The industry he gave so much to, his blood, sweat and tears, could not honour him.
Nigeria swallows its heroes and kills its great men. This is what has happened to OJB Jezreel. We failed him. The music industry failed him. The health care system in this country failed him. The artistes he helped 'blow' failed him. Our leaders failed him. You failed him. I failed him. OJB Jezreel gave a nation so much of his talent and we gave him so little just like many before him.
JOIN OUR PULSE COMMUNITY!
Recommended articles
Budweiser Smooth Kings Remix returns with more entertainment
Academy announce nominations for Headies Awards 2022 [Full Nominee List]
Why Nollywood respects AMVCA and Afrobeats doesn't respect The Headies [Pulse Editor's Opinion]
Progress emerged winner of Nigerian Idol Season 7, applauds Bigi for refreshing moments, sponsorship of Musical Talent Discovery
Playing the lead role in Ayinla was a dream come true - Adedimeji Lateef
Lojay, Ruger, Zinoleesky, others nominated for Headies Next Rated Award 2022
'Bloody Samaritan', 'Peru', 'Ozumba Mbadiwe', others nominated for Afrobeats Song of the Year at the 15th Headies
Ayra Starr, Wizkid, Davido, Kizz Daniel, others bag Headies Best Afrobeats Album nomination
Apple Music celebrates Africa in all its splendour this Africa Month