Michael Jackson's daughter, Paris, checks into a mental health facility
Paris Jackson is taking off time to recuperate as she checks into a mental health facility.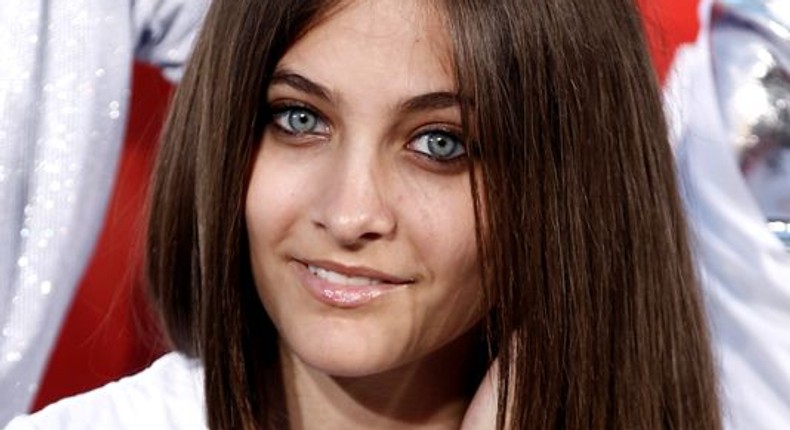 Music legend, Michael Jackson's daughter, Paris has reportedly checked into a mental health facility.
According to sources close to PEOPLE, the 20-year-old has checked into an undisclosed location after a "busy" 2018.
"After a busy year of work engagements that took her all over the globe, Paris decided that she needed to take some time off to reboot, realign and prioritise her physical and emotional health.
"She checked herself into a treatment facility to aid in her wellness plan and is looking forward to coming out of this revitalised and ready to tackle the exciting new projects that await her," the source said.
ece-auto-gen
Paris Jackson is known to have on several occasions tried to commit suicide and has even battled depression at some point. Another young female celebrity who has in recent times battled emotional breakdown and landed in the hospital is Selena Gomez.
Selene Gomez admitted in hospital after emotional breakdown
ece-auto-gen
However, while in the hospital, Selena broke down and is now being treated for an emotional breakdown.
"She has had a tough few weeks and the panic attack in the hospital was the tipping point. She realized she needed to seek additional help for her ongoing emotional issues. She's surrounded by close family and has a lot of support. She's doing better now and is seeking treatment on the East Coast," a source tells PEOPLE.
ece-auto-gen
According to PEOPLE, Selena is presently dialectical behavior therapy, a therapy method designed to help try to identify, and then change, negative thinking and behavioral patterns. Well, as the story began to develop it was reported that she actually broke down because of her former boyfriend, Justin Bieber's new relationship.
Selena Gomez broke down after news of Justin Bieber's marriage
ece-auto-gen
"Selena can be a delicate flower, especially because she has had constant medical struggles, but Justin's engagement and quick marriage threw her off guard and hit her hard," a source revealed.
ece-auto-gen
"Justin was her first big love, and she isn't over him. She and Justin have been on and off for years, although they were so young when it all began," sources told DailyMail.
JOIN OUR PULSE COMMUNITY!
Recommended articles
Nick Cannon says he is considering vasectomy
Tonto Dikeh's ex Prince Kpokpogri says she had nothing to do with his demolished mansion
'There is so much anger and frustration in the land' - Actor Alexx Ekubo expresses worry over jungle justice trend
Disney+ makes African debut, launches in South Africa
Falz shares snippet of unreleased song featuring The Cavemen
Visa on Arrival Season 2 has arrived
The Sarz Academy partners Youtube Music for the Future Insiders Program
Ninety announced as Apple Music Up Next Artist in Nigeria
Chocolate City CEO, Abuchi Peter Ugwu, discusses one year of music business leadership