Jide Kosoko and the horrible accusation over wife's death
Henrietta Kosoko's death should be seen as normal and Jide Kosoko should be allowed to mourn his wife.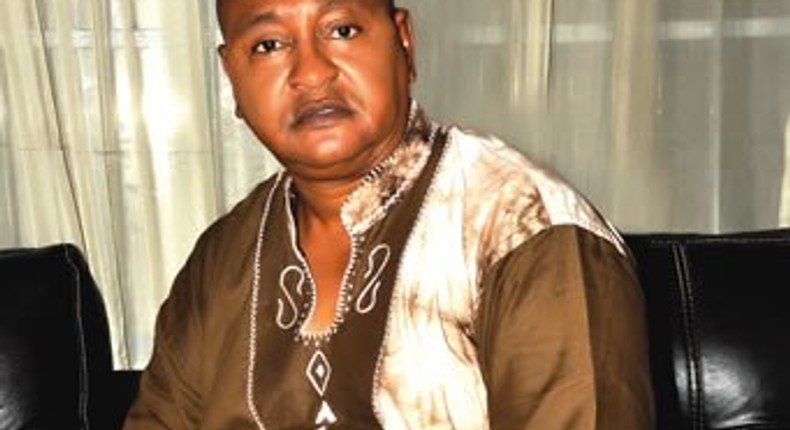 On Monday, June 6, 2016 veteran Nigerian actor
According to reports, Henrietta who is Kosokos third wife was said to have slumped at home and was rushed to the hospital where she was pronounced dead.
Unknown to many Henrietta Kosoko who was also an actress in the Yoruba movie industry was Jide Kosoko's third wife to have died. Naturally a fact like this would definitely raise eyebrows especially in a society like ours that believes in the supernatural and also in the forces of evil and good.
24 hours after the death of Henrietta Kosoko, accusations have started coming out that Jide Kosoko has a hand in the death of his third wife. Former journalist and social media celeb Kemi Olunloyo had this to say about the situation.
She took to Facebook on June 7, 2016 writing "The light skin bleaching Nollywood actor. This makes it three wives dead. He is now technically a black widower. He should be investigated for ritualism and the occult world. Something I hear is very prevalent in Nollywood."
Now when Jide Kosoko had found that his wife had passed away this is what he told Encomium Magazine. "Iyawo Keta; s'e awon aye oni m'aka fun mi?' ( This is the third wife l have lost; won't people be counting, keeping records?)" he said.
From the get go Jide Kosoko knew how Henrietta Kosoko's death will be perceived in public. On blogs and and on sites people are already insinuating that something fishy is going on in the household of Jide Kosoko. There are now rumours that his first two wives died in mysterious circumstances.
These sort of accusations are not strange to popular Yoruba movie actors. When popular Yoruba comic actor Baba Suwe (Babatunde Omidina) lost his wife in 2009 it was whispered in some quarters that he was behind her demise.
Strangely it seems that whenever a popular Yoruba actor loses his wife, he is the cause of her death. No one seems to take into consideration the health of the women before they passed.
It's been reported that Henrietta Kosoko had diabetes before passing way. Somehow this fact has been overlooked by conspiracy theorists. This type of warped thinking is a reflection of our society. A lot of people in Nigeria don't see death as a natural occurrence. To them death is a result of evil forces in action.
Please let us respect Jide Kosoko for the legend he is. Not only he is a brilliant actor he is also a veteran thespian mourning the death of his wife Henrietta Kosoko. Silly accusations and theories should not be entertained during this period.
JOIN OUR PULSE COMMUNITY!
Recommended articles
ConA'Stone releases album titled 'Coming To Lagos'
Future Sounds Vol.26 featuring Majesty Lyn, TheOnlyRosa, Ceore, Ukweli and more
Meet the cast of 'Diiche', Showmax's debut Nigerian original limited series
Too much fun in one night as Cruise Crew emergence winners of Captain Morgan BBN task
'La Femme Anjola' lands streaming release on Prime Video
Captain E drops new single 'Competent Enough'
BBNaija 7: Live updates of 'Level Up' season (Week 9)
April Maey's soul is rooted in Alternative Rhythm & Blues music
Tito Da Fire drops third studio album 'On The Shoulders of Giants (OSG)'
Get our Top Stories delivered to your inbox