Rapper wax's poetic: "Tupac's ability to touch lives was incredible"
Em has made his affinity for Pac well known, and told the late rapper's mother as much in a heartfelt letter.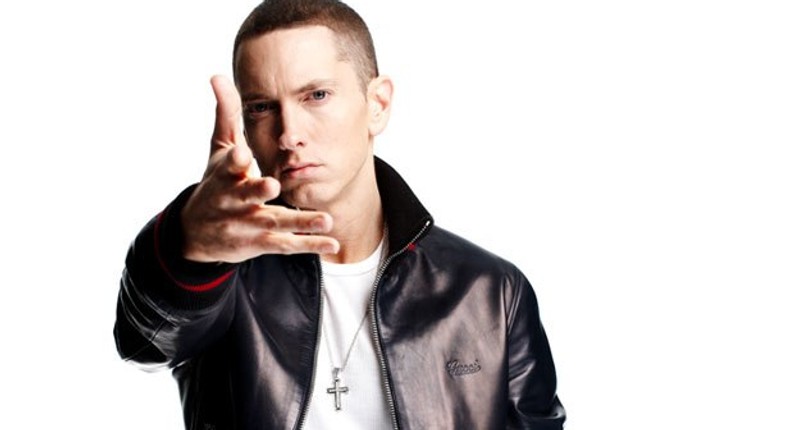 For the upcoming "Nowstalgia" issue of Paper Magazine, rapper, Eminem pens a touching tribute to late rapper, TuPac.
Eminem has also had the privilege of producing posthumous TuPac songs and albums.
For Paper's upcoming issue, also includes a tribute dedicated to The Notorious B.I.G., written by Swizz Beatz and a piece on Eazy E by Kendrick Lamar.
Marshall Mathers waxes poetically about the range of emotions TuPac's music can make a listener feel.
'He was taking things further than a lot of rappers at the time, pushing it to the next level as far as giving feeling to his words and his music. A lot of people say, "You feel Pac," and it's absolutely true. The way he chose which words to say with which beat was genius; it's like he knew what part of the beat and what chord change was the right place to hit these certain words… to make them jump off the track and make you feel what he was saying. Like, listen to "If I Die 2Nite." Whatever he was rapping about, it was urgent. If it was a sad song, it'd make you cry. But there were a lot of different sides to him: fed-up, angry, militant, having a good time. His spirit spoke to me because it was like you knew everything that he was going through, especially when he made 'Me Against the World.' You just felt every aspect of his pain, every emotion: when he was happy, when he was sad. His ability to touch people's lives like that was incredible.'
JOIN OUR PULSE COMMUNITY!
Recommended articles
Kpee signs a new record deal with Cloud Nine Records
Check out photos and videos from Mercy Chinwo's wedding ceremony
'Afrobeats has displaced Dancehall Reggae in global fame' – Asha Gangali
Roman DC give insight of his upcoming release
Meet Testimony Jaga, the unconventional Nigerian gospel music popstar [Pulse Interview]
Future Sounds Vol.20 featuring Boybreed, Duncan Daniels, Ginius, June, B Mello and more
BBNaija 7: Beauty's fans weep as Phyna replaces her under the duvet with Groovy
American actress Anne Heche dies following car crash
Banky W, Adesua Etomi, others attend Mercy Chinwo's traditional wedding ceremony