Why pop superstars are not officially a couple
Don't be in a hurry people! Drake and Rihanna are not yet official, according to reports they are taking things slow.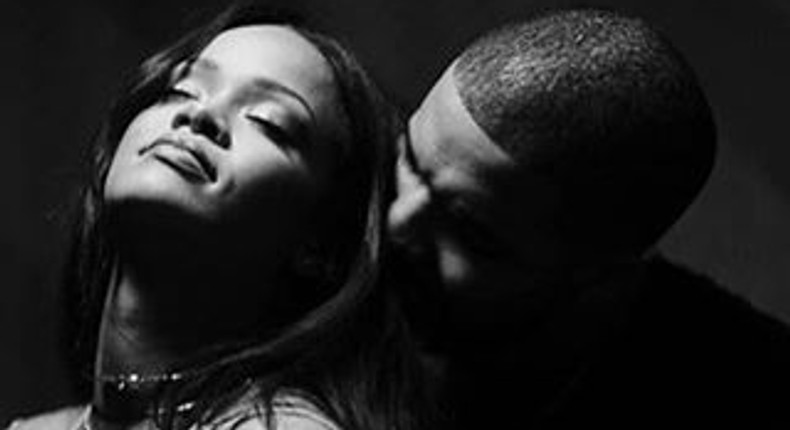 We have seen them all summer.
Yes we have seen Rihanna twerk on the 6 God. We have seen Drizzy gush about how Rihanna is the most beautiful woman in the world. The chemistry is obviously there and the two music superstars have been spending a lot of time together so why arent they official just yet?
Well, according to E!, Rihanna doesn't want to put an official title on her relationship with Drake. She just wants to take it one day at a time. "Rihanna and Drake are hanging out a bit more lately. Rihanna loves Drake, but is still not ready to put a title on them" a source close to the female singer exclusively told E!
While Rihanna wants to take things a day at a time Drake is ready to make Rihanna his official lady. The rapper has told Riri he wants them to be exclusive. "Drake would make her his girlfriend in a second if he could. It's more on Rihanna, though. They both care about each other and are having a good time spending time with each other. Drake has expressed to Rihanna that he only wants to date her and only her, but she wants to take day by day this time around" the insider revealed.
The insider also states that Drake and Rihanna are okay and are really bonding. "Things are great though and their connection is really strong. Things are progressing nicely."
Well while the pair are taking things slow, there fans around the world are loving every bit of their 'situationship'.
It would be a shame if Drake and Rihanna don't make things official. The world is rooting for them. The pair have had brief relationships in the past but this time it seems it is for real. Rihanna might be sceptical to enter a new relationship, most especially a high profile relationship like this because of her past relationships. For Rihanna no matter who she dates, the elephant in the room (Chris Brown) would always be there.
Also she might have cold feet in entering a serious relationship because a few years ago she sort of broke Drake's heart when they briefly dated. Rihanna might be afraid of doing that the second time.
Will the Drake-Rihanna union ever happen? While we want it to happen, it sounds too good to be true that two of the hottest artistes in the world are officially a couple. For now let's enjoy just seeing them together.
JOIN OUR PULSE COMMUNITY!
Recommended articles
Ayo Shonaiya's groundbreaking documentary 'Afrobeats: The Backstory' premieres June 29th
'Law & Order' actress Mary Mara dead at 61 after drowning in NY river
'Thank you for deciding to get up and do something' Tems says as she thanks female Afrobeats stars
'Leave now or leave as a corpse' - Chacha Eke says as she announces split from husband
Johnny Depp reportedly in talks to return to 'Pirates of the Caribbean'
Moelogo says 'Euphonic' could be his last project [Pulse EP Review]
Asake's 'Peace Be Unto You' debuts at No. 1 on the Top 50
Viola Davis stuns in teaser for Gina Prince-Bythewood's 'The Woman King'
'My mum is in her 50s, how in God's name will I be 46?' - Carolyn Hutchings