Billionaire's wife files for divorce from husband Sunny Aku
Dabota Lawson is about to divorce her husband Sunny Aku.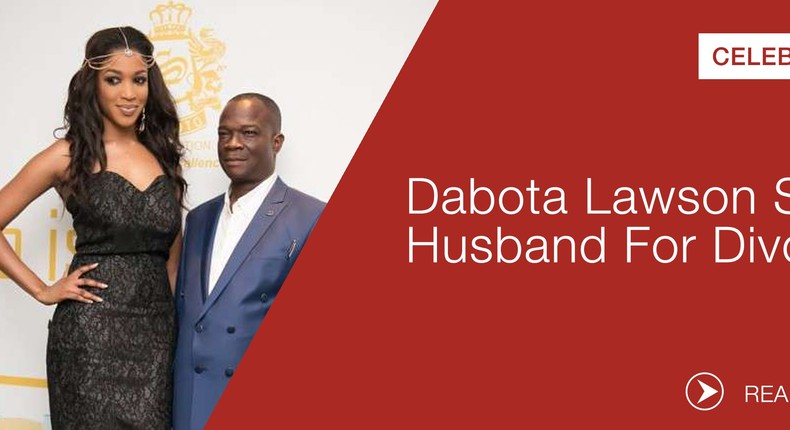 According to popular blogger
In the report, Dabota Lawson moved out of her matrimonial home over four months ago. In the divorce papers Dabota Lawson revealed that Sunny Aku was still technically married when they had their wedding in December 2014. As a result of this revelation she cannot continue the marriage.
Dabota Lawson-Aku has deleted her Instagram account amidst reports that she has broken up with her husband Sunny Aku.
Dabota Lawson who prides herself as a billionaire's wife deleted her husband's photos from her Instagram account. She also deleted photos she took in their home too.
8 months after her marriage undefined reportedly had issues in her marriage. According to reports Sunny Aku kicked the former beauty queen from his home when he heard she was allegedly cheating on him.
The couple later came out to dispel the report by posting a video on Instagram.
See more scoop in video below.
JOIN OUR PULSE COMMUNITY!
Recommended articles
D'banj to star alongside Sandra Okunzuwa & Mo'Kross in musical 'Symphony'
The GroovyTwo releases new two-track single pack titled 'Gs Link Up'
Burna Boy and his lookalike basketballer friend share close birthdays and other scary similarities
Drake bets 1 million dollars on Adesanya to beat Cannonier [Video]
' 'Girlfriend' is a personal experience' Ruger reveals
Future Sounds Vol.14 featuring , Ladé, Kaestyle, Duncan Daniels, Mxscot and more
He's our benefactor, Jide Kosoko speaks on actors' support for Tinubu
Funke Akindele named as one of the running mate nominees for PDP governorship candidate in Lagos
Stephanie Coker speaks about recent trend of celebrity marriages crashing