Eccentric celebrity's encounter with Jesus Christ might be true
Charly Boy says he has met Jesus Christ. Despite our reservations about him he might just be a changed man.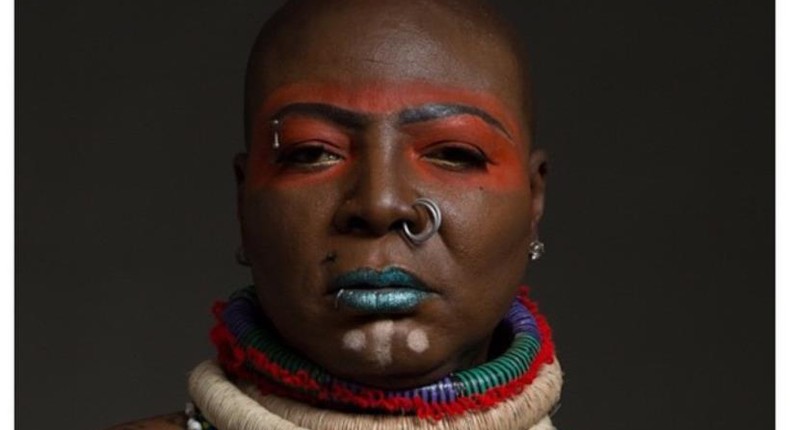 Last month eccentric Nigerian celebrity
That sounds outright bizarre from a man who dresses like a woman, says he has a female personality and has a snake for a pet. However, when you read
"In February, 2016, one cool and unusual breezy night in the comfort of my room, I had a strange encounter of the freakiest kind with Jesus, which I shared with you all. In that encounter, our Lord left me with specific instructions. He had instructed me to tell you all, that Nigerians should STOP disturbing him by substituting prayers for hard work.
"Jesus was very very upset with Nigerians' kinda prayer requests and shopping list, always calling His Name for the most trivial matters, things that would come to them naturally without sweat were they not a lazy and an unthinking ignorant bunch. Hardly would you find a Naija prayer warrior asking for more spiritual all na prosperity prayers!!!" wrote the veteran music celebrity.
This sounds to me like a believable account. Nigerians do the utter most when praying. The Nigerian brand of Christianity equates material wealth to one's closeness to God. In simple terms if you don't live a lavish lifestyle then you are not close to God. Instead of working hard Nigerians turn to God and ask for gifts like Father Christmas. Somehow being a Christian excuses one from working hard according to Nigerian Christianity.
In Charly Boy's testimony he said that he had his encounter with Jesus Christ he had stopped some of his past antics which a lot of people deemed controversial.
"Since that special encounter with Jesus, a lot has changed about me...I no longer do like taking my afternoon naps in my casket, how I killed my pet python on the 26th of February to set my spirit free. How it seems like I have stopped confusing people with my sexuality and how the things of Jesus was taking a hold of me" said Charly Boy.
Hmm...now anything or anyone that can make Charly Boy cool down and stop acting like a madman is the real deal. Maybe, just maybe Charly Boy did meet Jesus and his encounter is not the by-product of a hallucinogenic drug.
A popular Nigerian pastor has a saying "there will be a lot of surprises in Heaven." What this means is that there are a lot of people who we have tagged as sinners that will make paradise.
According to Christian culture in Nigeria Charly Boy won't even see the gates of paradise but how do we know that he didn't meet Jesus and all his sins have been forgiven?
JOIN OUR PULSE COMMUNITY!
Recommended articles
BBNaija 7: My body is a temple, it was just aggressive kissing - Khalid on s*x in the house
'Bandana' spends 4th week at No. 1, Bella Shmurda's 'New Born Fela' moves to No. 10
BBNaija 7: I don't want my woman to work, I want a housewife not a career woman - Chizzy
1da Banton, Zlatan are unperturbed in new video for 'No Sleeping'
Goya Menor - 'Ameno Amapiano': The making of a Global Hit [Pulse Interview]
BBNaija 7: Live updates of 'Level Up' season (Week 4)
ARB and Goya Menor form a team for 'Advance Slavery' remix
Mdundo.com hits milestone of $1 million in payouts to rights owners across Africa
A$AP Rocky hit with assault and weapons charges over 2021 shooting