Amber Heard slams 68-page appeal on the table, seeks new trial against Johnny Depp
This is the duo's third time in court: First, a UK court ruled in favour of Heard, then a US court ruled in favour of Depp.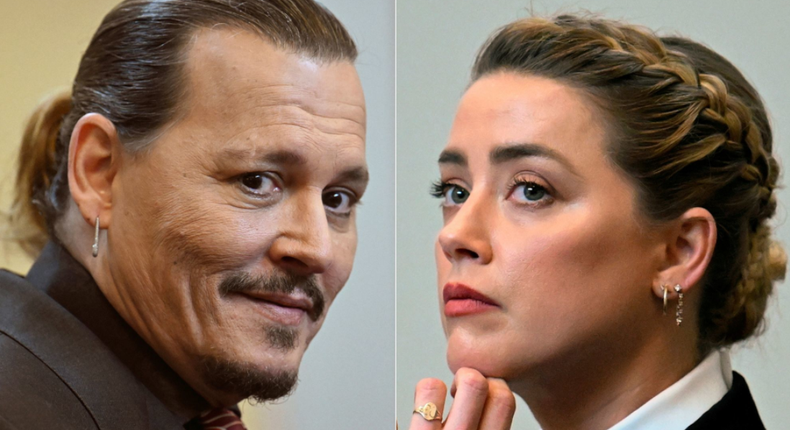 American actress Amber Heard is seeking a new defamation trial against her ex-husband, Johnny Depp.
According to New York Post, the 36-year-old actress filed the appeal earlier this month, contending that the last trial was unjust because therapy records in which she was described as being molested were excluded.
Judge Penney Azcarate of Fairfax County, Virginia, had previously dismissed the evidence as hearsay.
"The trial court improperly prevented the jury from considering several separate instances in which Heard reported Depp's abuse to a medical professional," Heard's lawyers wrote in the 68-page document.
They added,"If not reversed, the trial court's exclusion of contemporaneous reports of domestic abuse to medical professionals will make it more difficult for other abuse victims to prove allegations of abuse, and likely deter them from coming forward."
"This case also should never have gone to trial because another court had already concluded that Depp abused Heard on multiple occasions," wrote Heard's lawyers, in relations to the United Kingdom High Court of Justice's ruling in a separate defamation suit brought by Depp that the actor was guilty of abusing his ex-wife.
In June 2022, Depp won a $10.35 million judgement after contending that his ex-wife's op-ed in the Washington Post, in which she claimed to have been subjected to domestic abuse, was defamatory.
Although the actor won the major cases at trial, he was asked to pay $2 million to his wife following the trial and the one count of defamation he was guilty of.
The count is related to a statement made by Adam Waldman, one of Depp's lawyers, claiming that Heard trashed her apartment with her friends and lied about it. A remark that was later revealed to be false.
Depp filed an appeal last month, arguing that the one allegation of defamation that Heard was successful in winning at trial was "erroneous." He stated that he should not be held accountable for his lawyer's statement.
The merits of both appeals will now be decided by a panel of judges in accordance with Virginia law.
Heard and Depp have the option of taking the case to the Commonwealth's Supreme Court, depending on how it turns out and who is left feeling let down.
JOIN OUR PULSE COMMUNITY!
Recommended articles
Simi launches new children's clothing line 'The Big Little Company.' Inspired by their daughter Adejare 'Deja' Kosoko
DJ Neptune drops new thrilling single 'Bienvenue' featuring Ruger
Senegal's Samba Peuzzi teams up with Rema for hit single 'Mercedes'
'BBTitans: Yemi returns to his first love, Khosi, for one night
Rema's 'Calm Down' enters top 30 on Billboard Hot 100
'BBTitans' adds new twist with first paired diary sessions
'Stop copying Asake's style,' Portable scolds Seyi Vibez
BNXN is set to release a new single featuring Kizz Daniel & Seyi Vibez
Yellow Card signs Psycho YP as brand ambassador