'Don't bring religion into issues' comedian warns
According to him, people should stop bringing religion into issues that don't require it to function.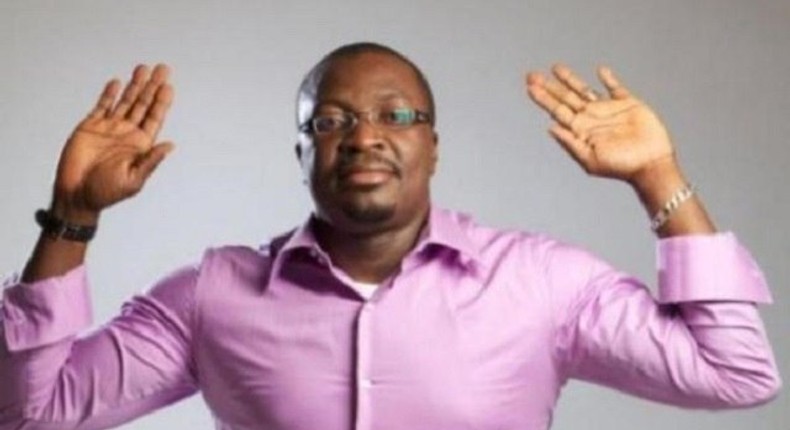 Not one to shy away from speaking his mind, veteran comedian, Ali Baba writes on religion and social issues.
He wrote, "Stop pushing religion into issues that don't require it to function. Quality delivery doesn't have to be floated on rivers of spirituality. DANGOTE is a Muslim & I can say has been more of a blessing to many like me, than Christians who I am closer to. Do you know the religion of the person who made the car you are driving? Or the wrist watch you brag about? What concerns you with the religion of who constructed the road that was tarred & is serving its purpose? When you get to the bank & you are well attended to & you go back to your business, does it increase the price of bread if the person who gave you prompt service has never been to church? When you go see a good movie & leave with goose pimples...
Does it matter if the person who made the movie is a Buddhist? You needed pictures, & someone takes the most awesome pictures of you, do people ask, "is it a Christian who took them?" What makes you think the person who makes that quality perfume that has been your trademark for over 5 years believes there is a God? I have done business with Muslims, Christians, Pagans, Rosicrucians, Krishnas,... it would surprise you that sometimes, the people who ask me for bribes are the ones who their religion would really have been least expected to. Go figure! What business is it of religion if @usainbolt comes first in a 100 meters dash when other people who did not put their best in, knelt & prayed before the race?
Haven't our Super Eagles prayed before a match & still get flogged in the match by a team that didn't even pray? Let me bring this home. I listened to @lalaakindoju at a church service organized for people in the entertainment industry, months back, & she hit a nerve. Because you sing songs with the name of God in it, doesn't make you a gospel artiste, just as, your acting in movies that have religious plots doesn't make you one. You are a Christian & work in a bank doesn't make you a gospel banker. You just deliver service and let your religion drive you anyway. But don't sprinkle religious dynamics all over the things you do just to make a point, when the quality is short of the standards that make others not professing religion better than yours."
JOIN OUR PULSE COMMUNITY!
Recommended articles
'I am born again and a child of God' - Ifuennada cries out after being called devil over dress
Pepsi Naija unveils Crowd Kontroller as new DJ brand ambassador
'Ayinla' wins big at Pan African Film & Arts Festival
Femi Adebayo's 'King of Thieves' grosses over N250 million in box office
Fiancée of Michael Blackson confirms she's allowed him to get side chicks (WATCH)
'The Harder They Fall' director confirms new film based on Blacks in biblical era
Obongjayar's 'Some Nights I Dream of Doors' is the album of the year so far [Pulse Album Review]
Pulse List: 7 BBNaija housemates that have received car gifts after show
J'Dess links up with The Cavemen, Waje, Zoro and Selebobo for 'Chi Efo' visuals