One good single appears to be enough for your career
The music industry for emerging acts right now, and for a long time past, is a field where they need just a single, to launch into a money-making machine.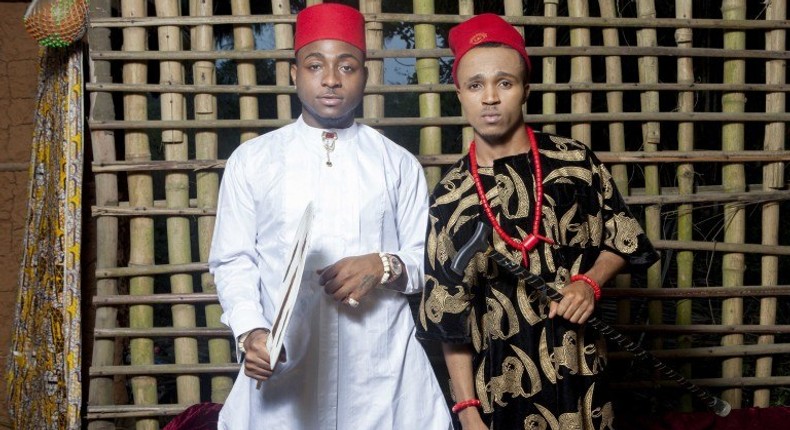 "We decided to sign Humble Smith as our brand ambassador because Humblesmith best represent and understand what the Tummy-Tummy brand stands for, he has the qualities, capacity and potential to take the Tummy-Tummy brand to the next level" , said the general manager, Tummy-Tummy Foods Industry, Mr Chijioke Anumoka.
All of this for a man who has only one single, its remix, and a struggling song with Flavour. Humblesmith is a millionaire today because of his one single.
So you see, struggling artistes, it takes one single to be a star. This is not a new trend, neither is it novel in the industry. In 2013, After Sean Tizzle had his time in the sun, with 'Shoo Le' aligning his stars, he was given a Breezer deal. Kudos to him, he worked his magic, dropped a discography of hits, and rode into the sunset, clutching his bag of gold, and never to be seen again. Burna Boy was also on a similar level, conquering the market with 'Like to party', before taking his game to the next level with the release of "L.I.F.E". Burna was snapped up by glow, and has justified his position.
In 2014, the standard was raised, with Mavin Records introducing a version 2.0, led by the jheri-curled Korede Bello, the jovial and engaging Di'Ja, and the bundle of talent, Reekado Banks. Although via synergy, they dropped hit tracks such as 'Dorobucci', and 'Adaobi', they had very few hit songs. Di'ja had her 'Aww' special. Korede Bello blew open the nation with 'Godwin'. Reekado Banks had 'Chop Am' and 'Katapot'. The Mavin PR engine did their work well, and hard, throwing them in people's faces, and giving Nigerians no chance but to fall in love.
2015 had Kiss Daniel and Ycee making their way through. Kiss Daniel for 'Woju', and Laye. While the former has no deal, Ycee has been adored for 'Jagaban' and 'Omo Alhaji'. He's the ambassador for hair product, KUI, and also signed a deal with telecoms company Samsson, as an ambassador for their proposed Celebrity Hangout, set to kick off this year.
For 2016, it's Humblesmith. Humblesmith. Just Humblesmith with his 'Osinachi' singles.
Moral of the story here remains that all you need to make it in the Nigerian music scene, is a single. Most preferable if you feature a big name. Humblesmith's second single 'Jukwese' featuring Flavour is on radio right now, as he attempts to prove that he is more than a one-trick pony. But that pony has a big deal now, and it's a lesson to others.
The Nigerian music industry is fractured, with everything done for the now. Long-term projects are a rarity these days, and viral growth, instead of the organic and lasting one, is chased now. The brands too are adapting, taking on the hottest acts for the moment, and dumping them for the others.
JOIN OUR PULSE COMMUNITY!
Recommended articles
Top 10 African countries producing Palm Oil
Top 10 African cities with the highest population growth from 2022 to 2023
Top 10 happiest countries in Africa in 2023
In just 2 years, Tanzania has grown the value of its investments to $8.6 billion
5 foods that make menstrual pain worse
The UK and Kenya have entered a partnership estimated to be worth $10 billion
BREAKING: UK court finds Ekweremadu, wife guilty of organ trafficking
Davido reportedly spends over ₦300 million on new Lamborghini
African countries with the cheapest household electricity prices