Singer's new signing feels like another vanity project
Overall, the mood around the signing is not lifted because this comes off as just another vanity project by the superstar singer.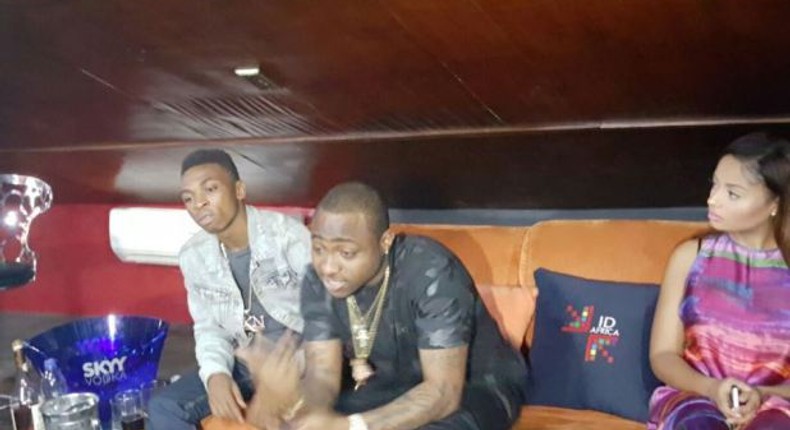 Another new artiste has become a member of the HKN project.
This is his picture below.
There you have it. That's Mayor Kun. He is Davido's new project, and a novel addition to the growing numbers at HKN. He is going to have label mates named B-Red, Shizzi, Shina Rambo, Danagog, and by extension, King Special.
But that's where many will dare aspire for him under HKN. Word on the street and industry circles does not reflect light and happiness for the young singer. Rather people are dismissive, and the reasons are clear.
Away from Davido, no other artiste under HKN Music have been successful on any level. The star singer has an envious career, with hit songs, organic growth, smart business decisions, an eye for killer songwriters and support from Shizzi. Right now, he is all about going international with a lucrative Sony Music deal in the bag.
But what hasn't happened for Davido is for his successes to translate to progress for the acts signed to him. B-Red is still an upcoming singer, Sina Rambo's rap game has not brought down trees, neither has Danagog had any impact on the scene. Only Davido has got game right.
Listening to new material from Mayor Kun, it becomes clear that this is another pop artiste that has just had his bread buttered. He comes off as a decent chap with skill that can be honed and amplified to effect. What fails to be justified is that here's another pop act, just like B-Red and Danagog, who haven't tasted success.
A look at B-Red and Sina Rambo's career path will provide an understanding of this. Since the inception of HKN Music, the duo have been with the singer, and at no point have they had a strong campaign with new music and/or a solid body of work. They release inadequate singles that fail to spark, and then drop off into social media, hanging with Davido, and living the life. Danagog, signed two years ago, have nothing tangible to his name. The artiste Deekay is in Davido's bad books, and now Mayor Kun makes the house more rounded.
For Mayor Kun, this is good for him. It is a dream come true. Davido is every upcoming pop singer's dream and role model. Mayor Kun is by his right hand side, and the experience might just be enough to get him on to a good thing. But from precedents, critics will put their money on it not happening.
JOIN OUR PULSE COMMUNITY!
Recommended articles
Top 10 African countries with the highest crime rates
BREAKING: Sam Larry in police custody over Mohbad's death probe
NADECO calls for Tinubu's resignation amidst academic scandal
BBNaija's Angel debunks rumours tagging her relationship with Soma as PR
Sam Larry pleads his innocence over alleged involvement in Mohad's death
3 things you shouldn't do for a woman you are not married to
Why some people refrigerate their condoms before use
The wild sex and sexual practices of ancient Rome
Nigerians react as Amaechi, Adeyanju spotted in Law School