The most anticipated day finally came. The ENERGY  FASHION NIGHT was happening live at the HALLENSTADION ZÜRICH with lots of international personalities and socialites in attendance.
The show kicked off at 8:20pm on Saturday, May 5, 2018, with Caterina Bortolussi, the Creative Director of Dare2Dream; and, Josephine Eno going on stage with the main host to talk about Kinabuti and Dare2Dream participation in Energy Fashion Night. The crowd was humbled and touched by the dream of Josephine becoming a reality.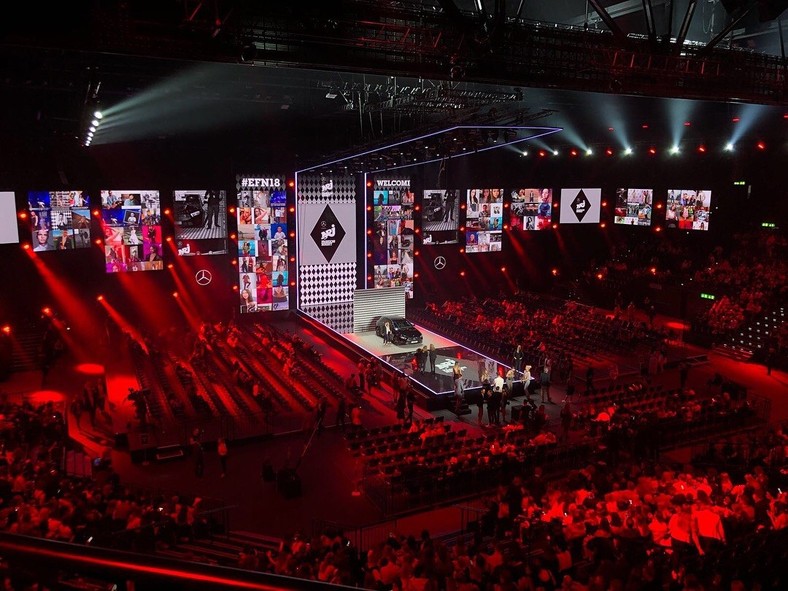 Dare2Dream star girl Josephine Eno strutted the runway with Victoria secret top model, Nadine Leopold. Not only that, she also talked about the Dare2Dream youth empowerment project to the large audience of over 5,000 people.
Then came the time to showcase the designs; Raycan Elvis designs were the first to appear on stage, followed by STF, S. Olivier, AD.W, EZGI CINAR. The show was nothing like what the dreamers had experienced before. It was indeed a first class production that kept the audience glued to their seats till the end, with performances from international dancers, acrobats, singers.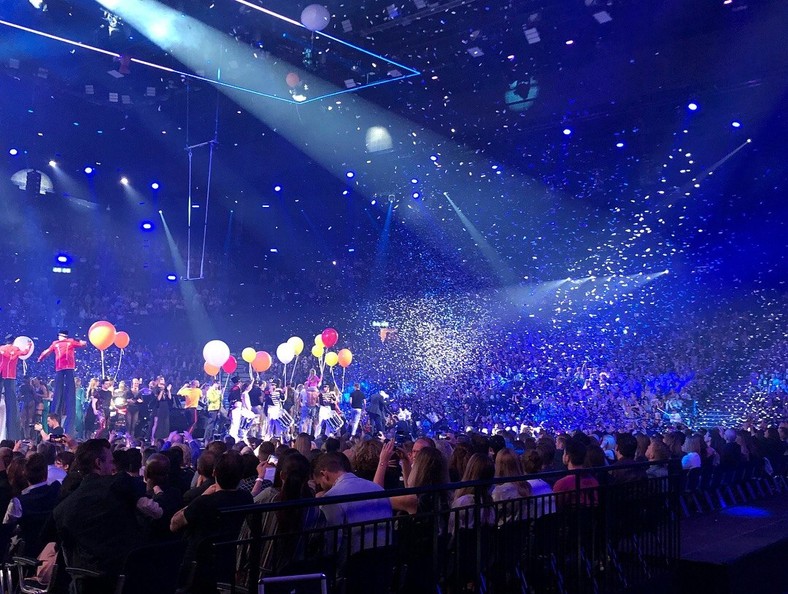 Josephine walked the runway with outfits from Raycan Elvis presented by Kinabuti and Lingerie by LYN. "Raycan Elvis designs I must say for me was the best because it stood out and was like nothing the audience had seen before. Even the models were very excited to walk the runway in his clothes." Josephine Eno, winner from the modeling category of Dare2Dream Season 4, commented.
At the end of the show, all performers, models, and Natalie Leopold came to the stage to take a bow in front of the audience for the last time.
The massive crowd went home feeling mesmerized and grateful for attending such an amazing show. After the show was the after party where everyone went to relax, dance and have some fun. "I partied till my feet began to hurt. I really had the best time ever. Thank you KLM for this amazing experience.
I have learnt a lot in these past few days in Zurich and I feel inspired in so many ways and I cannot wait to put all this into practice when I go back to Calabar, Nigeria." said Ini Iniama, the winner from the dance category of Dare2Dream Season 4.
This is a featured post.