Varsity expels 80 students
Olayinka made this known during the matriculation ceremony for 4008 students.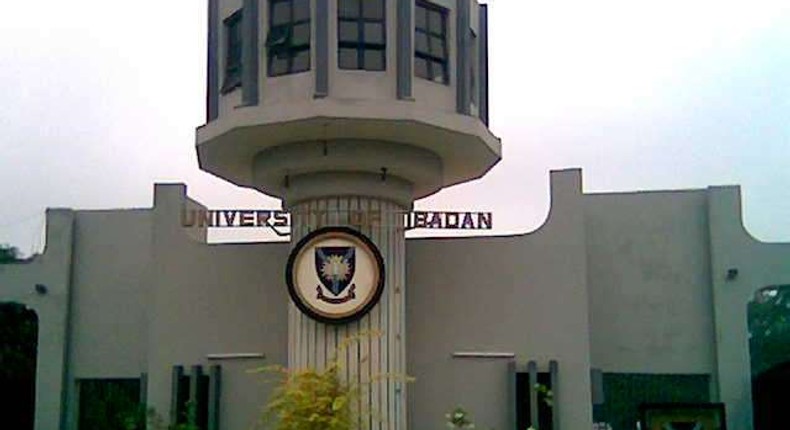 Olayinka made this known during the matriculation ceremony for 4008 students for the 2015/ 2016 session which took place on Thursday, March 17, 2016.
Twenty eight of the expelled students came from the sciences, while 20 came from Agriculture and Forestry department. Arts produced 13 of them, Basic Medical Sciences 1, Public Health 1, Social Sciences 6, Education 4, Technology 5, and Veterinary Medicine 2.
Olayinka also listed other reasons students might be dismissed for studying in the school.
"Any of the under-listed is a criminal offence which must be referred to the Police: fraud, theft, burglary, assault occasioning bodily harm, murder, membership of a secret cult inside or outside campus, possession of fire-arms, arson, rape, possession and/or use of hard drug and drug trafficking and other criminal offences," he said.
He also urged students to face their studies, saying:
"Let me inform you that at the University of Ibadan, we do not tell students what to think. You have to learn to think for yourselves. Our teaching is designed to produce intellectual self-reliance-to teach you how to learn and how to take charge of your thinking. We encourage you to be independent in your judgment and critical in your analysis. We work to help you develop these skills here at UI, and we hope you will retain them for life. They will continue to serve you as you experience a world that is constantly and rapidly changing. I, therefore, want to charge you not to restrict yourselves to your field of study alone so as to profit maximally from the numerous activities that will be presented to you throughout the duration of your course in the university."
He warned the students to comport themselves in a manner that is befitting of an undergraduate student and or new postgraduate student of this premier institution, as the university would not tolerate any act of "hooliganism and wanton destruction of properties – all in the name of students' demonstration, indecent dressing, prostitution and or any other social vices."
JOIN OUR PULSE COMMUNITY!
Recommended articles
CBN tells Nigerians what to do as new notes scarcity bites harder
Meet Africa's Elsa Majimbo the youngest person on Forbes
Osun: Adeleke breaks silence, reveals next move after sack
Naira Marley acquires 10th luxurious house in the heart of Lekki
Top 5 economies in Sub-Saharan Africa to watch out for in 2023, according to IMF
Seyi Vibez's use of Quranic recitation splits opinions as some Muslims demand that he removes it
5 indicators that Tinubu may not be enjoying Buhari's full support [Editor's Opinion]
GVFOOTBALL Youth Football Fund Africa first launch
5 times Osas Ighodaro rocked a bikini to perfection