How much do you know about Nigeria's University System?
According to a listing in the website of National Universities Commission, Nigeria has 61 privately-owned universities, 40 Federal universities and 25 state-owned universities.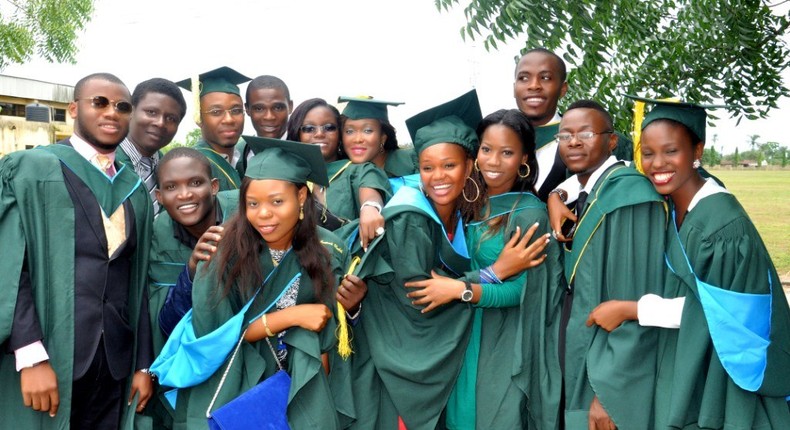 Interestingly, many students currently in the Nigerian University System (NUS) know very little about their institutions.
When visited the Obafemi Awolowo University (OAU) recently, a few students randomly asked about the institution could not give the correct name of their Vice Chancellor and even many more cdid not know their university's website.
Take this Pulse Quiz and check the answers at the bottom.
1. Which is the oldest University in Nigeria?
2. The current Vice Chancellor of the Obafemi Awolowo University, Ile-Ife is______?
b) Professor A. I. Adeyemi
d) Professor Bamitale Omole
3. Nigerian Defence Academy, Kaduna (NDA) was established in what year?
4. Which private university in Nigeria is owned by Davido's father?
a) Adeleke University,Ede.
b) Al-Qalam University, Katsina
c) Davido University, Lagos
d) Caritas University, Enugu
5. Covenant University Ota and _________ are privately owned by the same group.
a) Fountain University, Oshogbo
c) Landmark University, Omu-Aran
6. What is the full meaning of JAMB?
a) Joint Administration And Monitoring Board
b) Joined Applications Management Board
c) Joint Admissions And Matriculation Board
d) Just Admissions Management Board
7. What is website of the National Open University of Nigeria (NOUN)
How many did you get right? Check the ANSWERS below:
1. A, 2. D, 3. B, 4. A, 5. C, 6. C, 7. A
JOIN OUR PULSE COMMUNITY!
Recommended articles
These 6 countries have the highest unemployment rates in Africa
Top 10 happiest countries in Africa in 2022
'Funke and my dad cheated on each other' - Funke Akindele's stepson continues to drag her on Instagram
Here are the top 10 African countries that smoke the most cannabis
9 most expensive African countries to rent a one bedroom apartment, based on property price to income ratio
Blossom Chukwujekwu's ex-wife Maureen Esisi reacts as he remarries
Quiz: Only genuine Nollywood fans will score 8/8 on this "Blood Sisters" quiz
Here are the top 10 cities in Africa where the most rich people live
Lagos NURTW Caretaker Chairman accuses MC Oluomo of snatching his wife