How I made my students love mathematics
Sometimes, the problem is not the problem. Sometimes, the approach is the problem.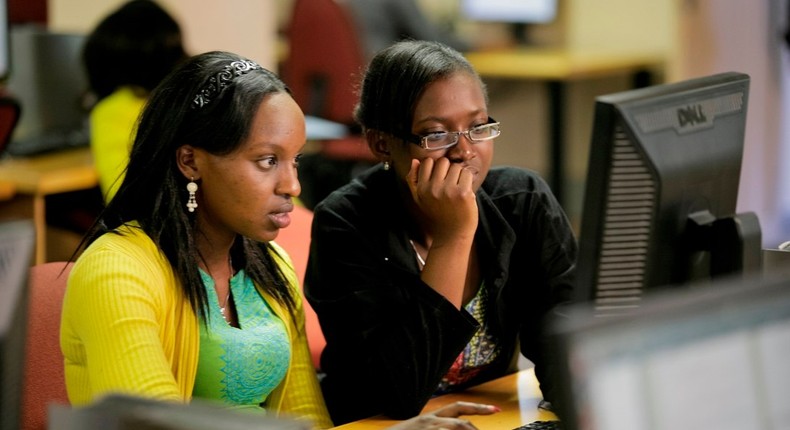 Mathematics is high up amongs the most hated subjects for many students, heres how I fixed this.
During my service year, I taught in a school. It was a Co-operative run school by the Federal government staff .
My task was clear for the next one year; I had to teach them maths. And since it was my time it was going to be taking, I decided to make it worthwhile. So here's how I made them start to love mathematics:
1. I helped them get their confidence back.
The easiest way to learn is when we ask questions, or make mistakes. That way, you learn how not to make those mistakes. But the problem here was that these kids were scared of asking questions. Why? Because they were scared of punishment, or mockery. They feared that their classmates would laugh at them if they said something ridiculous.
So introduced a different type of punishment.
Any student who mocked another student for making mistakes or failing, got punished. The results start showing a few classes later. The most shy students started to speak up. Everyone seemed to want to come and write on the board because they knew no one would laugh at them.
2. Practise. Practise. Practise.
Retention is an important part of understanding maths because most of might seem abstract initially. So for every step of the way, we practised. Take home assignments was a secondary priority. Not like they didn't have take-home assignments, but because I prioritised understanding in class before anything else.
Okay, I had a little problem here with the school administration. They were in a hurry to cover the syllabus, I just wanted these kids to understand. If you ever have this type of problem, find a way to meet halfway.
4. Attitude is everything.
I think for every step of the way, I just tried my best to not make the students feel like they were a burden. I played with them. I'd buy biscuits, and sweets. I guess some of these things worked, because according to the teachers, the grades didn't just improve generally.
These kids started looking forward to mathematics. Maybe it will help you too.
JOIN OUR PULSE COMMUNITY!
Recommended articles
5 kinds of noises women make when enjoying lovemaking
Why older men date younger women: Here are 5 real reasons
Top 10 happiest countries in Africa in 2022
Rubber producers present life crocodile to Obasanjo, say they can't give him money
5 things you need to know about Monkeypox
For men only: Seven natural ways to last longer in bed
Here are the top 10 African countries that smoke the most cannabis
Why do single women find married men attractive for relationships?
New video shows Wizkid, Ayra Starr jamming to a song in the studio