To advance, you need to focus
You need to stop looking at your limitations and trust that you can do all things through Christ who strengthens you.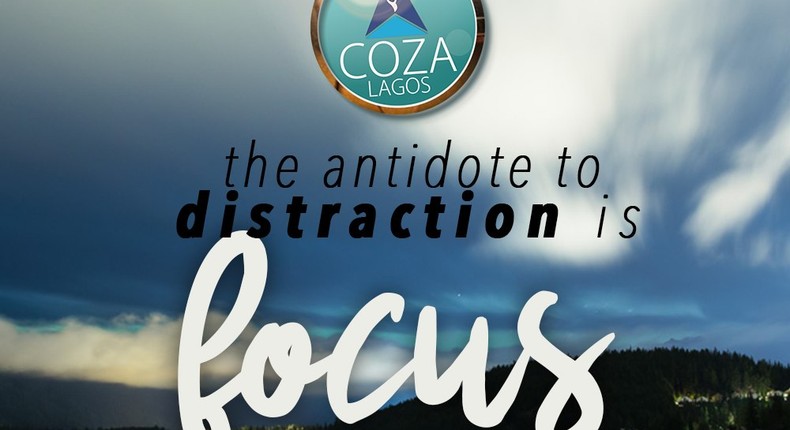 Why People Don't Advance:
Feeling unqualified: Some people believe that moving to the next level is not meant for them, therefore they refuse to advance.
Bad company: Who are the people encouraging you? What is the voice behind you?- 1 Corinthians 14:10 (KJV). Never begin your day without first speaking words of significance into your life to clear the way ahead of you.
According to Hebrews 12:1, some voices have already been sent to you to derail you from your goal so you have to ensure that you remain focused.
Comfort: Comfort can be a major distraction once one begins to settle with the current status quo.
The antidote to distraction is focus. Matthew 6:22 (NKJV)- once you are focused you will become illuminated. For you to become illuminated, you need to constantly have the word of God close to your heart.
Lack of vision is not the reason why people miss the mark, it is lack of focus. The enemy is not troubled by you having a vision; his problem is when you run with the vision. Vision brings desire, desire translates to pursuit which eventually makes you focus on the goal ahead.
An example is the eagle; once it begins to hover around a particular area, it is because it already has a vision of its prey and once it goes into pursuit, it has to focus solely on its prey.
I am not distracted by past achievements
Everything blurring my vision is removed, In Jesus Name, Amen!
JOIN OUR PULSE COMMUNITY!
Recommended articles
5 kinds of noises women make when enjoying lovemaking
Why older men date younger women: Here are 5 real reasons
Top 10 happiest countries in Africa in 2022
Rubber producers present life crocodile to Obasanjo, say they can't give him money
5 things you need to know about Monkeypox
Deborah: Soyinka wants National Mosque Imam sacked over blasphemy comment
For men only: Seven natural ways to last longer in bed
Here are the top 10 African countries that smoke the most cannabis
Why do single women find married men attractive for relationships?