He
Immediately he pulled the keys out of the ignition, the clouds gathered together to form a dark shade, and gradually let loose some pelts of rain on the bonnet of his car; these were tiny drops of rain which built up with each descent.
The Mass
But at that time, he heard their loud voice, it reached forth to him, out of under too many rains. And in the midst of their voice, he heard the clinging of metals against metals, or the bare floor. He reached over for his box, which always sat there, idle. His bible was placed on top of the box. He looked at the box, hesitating, knowing that he had little to offer them, out of their broken spirits. The door at the back opened, and a warden took the box, while he had his bible, and together,  they joined the congregants that hopefully waited.
On seeing him, through the frameless windows and doors, the chains clanged louder than ever, it was as though hope cometh; some tried to jump up, but their fetters  wouldn't let them, and standing right before them, he looked into their eyes, and saw broken men who were hungry for something he could notoffer. Father Chile felt helpless while he blessed the inmates during benediction, and as he did so, he knew that he had given them sunshine for another week.
Read Also:Whiffs of happiness.
When he was done, and about to leave, a warden came forth and dropped a file before him. A look at the file told him what it was: a black line had been drawnacross the file, it meant that such inmate was on a death sentence, and would certainly face a firing squad, anytime soon. He dropped the bible, picked the file and opened it. The first thing he saw was the hollow eyes of the condemned. Father looked up at the warden, but noticed that a prisoner was being taken to somewhere, outside. The prisoner raised up his head, and a look told the reverend father who he was. He thanked the warden, stuffed the file into his box, and left.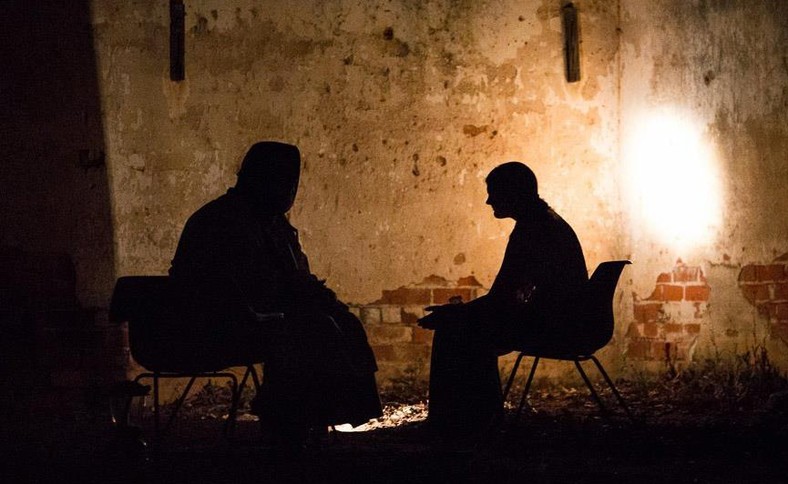 When he gothome, the first thing he did was to open inmate 115's file, and behold, a past he thought he had ran away from appeared before him: he was to hear the confessions of his late twin sister's killer, her husband.
His Last Confessions
Father Chile had waited for twenty minutes, but nothing came forth. In the seminary, they were taught to be patient at all cost, especially to a man who knew that his death was near. But his session was almost over with him, and he had other inmates to attend to before the evening mass would hold. When it was time, he got up, blessed the inmate, and while the warder opened the gates of his cell room, Father was stopped by his cold voice:
"I killed my wife."
Father turned back, and saw nothing but a torn man. He didn't know what to say to him, because he was already running late for other appointments. But the inmate still persisted :
"I killed my wife, and I don't know what came over me."
When father tried to step out, the inmate said:
"Father,"
He turned, and he asked :
"Do miracles happen?"
Father Chile knew how heavy his question was, it was the kind of question he always avoided with all inmates, because he knew he had little or nothing to offer them. He knew what happens each day he came to visit the inmates, how he too, felt helpless.
"Is there a droplet of mercy for people like me?"
When the father made to talk, the warden said:
"Father, others are waiting."
Father Chile left him behind with no hope, and with nothing but his thoughts. Little did the other know that he had come face to face with a man he murdered his twin sister in cold blood.
A Bitter Past
One day, Father Chile gets a distress call from his twin sister who was married with three kids. She had a badfeeling about her husband's threats, because he was majorly a wife batterer.
"Broda,  I am tired of this marriage. I am afraid for my life."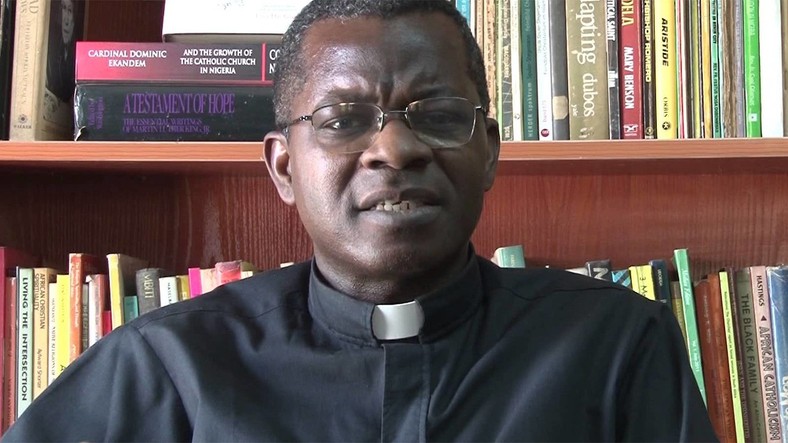 Read Also: The Light house.
Father Chile would not hear of his sister leaving her home. He thought of the familyname and his reputation. Father Chile knew how she felt, they watched their father beat their mother to an early grave. They watched and did nothing as their mother lay in the pool of her own blood. Chile was only ten at that time, when the neighbours came and rushed their mother to the hospital. He could remember everyone in white, seeing his mother's face for the last time, and her casket lowered into her grave. His sister's pleadingvoice came back over the phone :
"He might kill me one day. I don't want to die like our mother. Please, help...."
She couldn't complete the heavy sentence, because everything was crammed into heavysobs. Chile felt helpless, because he knew that he too was helpless. He had ranaway from home, because he couldn't get himself to  forgive his father, or himself for not doing anything to protect their poor mother from him. He could remember the night he ran away, and how he ran to the gates of the church. He even abandoned her sister, and never met her husband.
Few days after they talked over the phone, he got a visit. He was driving out in the early hours when he was stopped by three men; they flashed their badges at him, and one asked:
"Are you Chile Okafor, a reverend father?"
He looked at them in confusion, but something told him, deep inside his heart that there was trouble.
"Yes, please."
"Do you know any Mrs Franka Owu?"
It was as though a sworddrove through his heart.
"She is my twin sister."
Both men looked at each other, and back at him. One said:
"We are so sorry, father, but we need you to come down to the mortuary with us. We need you to ID a victim for us."
His last words struck him for the first time in many years, and haunted him for the rest of his life: they were all victims of their father's brunt. His sister had been murdered in cold blood by her husband, he stabbed her so many times, that the police found it difficult to patch her up. And each day of his life, he lived a life of regret, and resentment.
Little Drops
It was deep in the night when someone opened Iko'scell; he knew it was time. The cold air swam around him, and he walked to his death with nothing in his mind, but the picture of his wife in the pool of her own blood.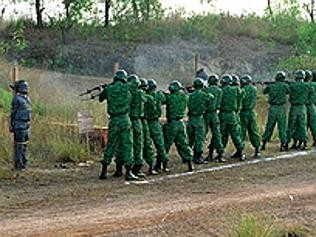 The prisoners were lined up; each one, tied to a drum. Their faces were covered with a blacksack as the priest came forth to give his last blessing. Iko could hear the heavyboots of the squad as they matched forward and took their positions. He heard the command,  they cocked their guns,  he smelt his own death and blooddriped from all parts of his entrails. Then the lastcommand:
"Fire!"
Their aggressiveshots came sporadically that he heard others scream, wail, and begged for onelastdrop of mercy, at the top of their voice. He saw himself in white, standing over his grave at his burial. Those standing neither wept nor wailed for him: they wore the scars of what he left behind,  and were in the dark of what he never said.
In the midst of everything, someone roughlypulled the maskoff his head, and a stern voice said:
"Death has rejected you."
He looked up in the sky, and there came littledrops of rain that settled on his forehead. Behind the officers, stood the father that always celebratedmass for the prisoners, and then he knew that he was saved by a littledrop of mercy.
Written by Oluoma Udemezue.