Here are five major things Pastor Enoch A. Adeboye and Bishop David Oyedepo have in common.
They are:
Civil service before the ministry
Both men used to be federal public servants before they became pastors. Pastor Adeboye was a mathematics lecturer at the University of Lagos before he committed full-time to Redeemed Christian Church of God (RCCG). The same goes for Bishop Oyedepo who used to work at the Federal Ministry of Housing Corporation in Ilorin, Kwara State.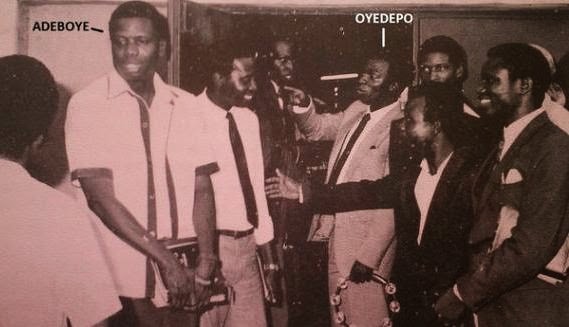 Megachurches
Both Men of God have two of the biggest churches in and outside the country. Pastor Adeboye's church has at least 14,000parishes in Nigeria.  Reportedly RCCG can also be found in 100 nations including C'ote D'Ivoire, Ghana, Zambia, England, Germany, France, and the United States.
The same can be said for Bishop Oyedepo's Living Faith Church Worldwide aka Winners' Chapel. In 1999, BBC reported that the cleric has Nigerian missionaries working in at least 30 African countries. Winner's Chapel can now be found in every major city in Nigeria including Kaduna, Port-Harcourt, Warri, Ibadan, Owerri, Abuja, Ilorin, and Kano.
More than churches
Unlike the regular pastor who simply has a church or branches in some cases, these two preachers have grown beyond this. Both clerics run private universities. The Covenant University, which began in October 2001, and the Landmark University is attributed to Bishop Oyedepo while Pastor Adeboye is the founder of the Redeemer's University. It was established in 2005.
ALSO READ: 3 times Pastor Adeboye and Bishop Oyedepo's kids caused major controversies
Ph.D. holders
Apart from being spiritual leaders, both preachers are also academic leaders with doctoral degrees.
Pastor Adeboye is the first Nigerian to acquire a Ph.D. Degree in Applied Mathematics from a Nigerian higher institution - the University of Lagos.
This was disclosed in 2017 by the Vice President Yemi Osinbajo, who said, "The General Overseer of the Redeemed Christian Church of God was also the first Nigerian to get a Ph.D. in a Nigerian university in Applied Mathematics."
He also holds an honorary Doctor of Divinity degree from the University of Nigeria, Nsukka.
Bishop Oyedepo, on the other hand, has a Ph.D. in Human Development from the University of Honolulu in the United States of America.
Tithing advocates
These two Men of God support the payment of 10%. On several occasions, both preachers have strongly urged Nigerian Christians to keep paying their tithing in spite of what opposers may say.
Earlier this year, the RCCG G.O revealed that not paying tithe could prevent one from making heaven.
In an Instagram video shared on April 11, 2018, he said, "Make it clear to them. Anyone who is not paying his tithe is not going to heaven. Full stop."
Bishop Oyedepo has also shared reasons why people must endeavor to pay tithe. In 2016, the Living Faith founder revealed that tithing qualifies one for God's blessings.
He said, "Everybody believes that God has an open Heaven order of blessings for His people. But you see it takes your tithing to qualify for it. So, if you only know the promise but you don't know the condition, you will die frustrated."
In 2017, he told members of Dunamis International Gospel Center in Abuja that ".
"I'm permanently under an open heaven. Every seed you give to God returns but only tithe secures your destiny. It's tithing that secures your blessing. Through the mystery of tithing, you don't run out of divine ideas. Tithing opens the windows of heaven and pours you quick understandings."
Statements like these have made the two of them regular targets of the well known religious critic, Freeze.