How to change any undesirable situation in your life by living from the future
You must understand that life does not give you what you deserve, it only delivers to you what you demand.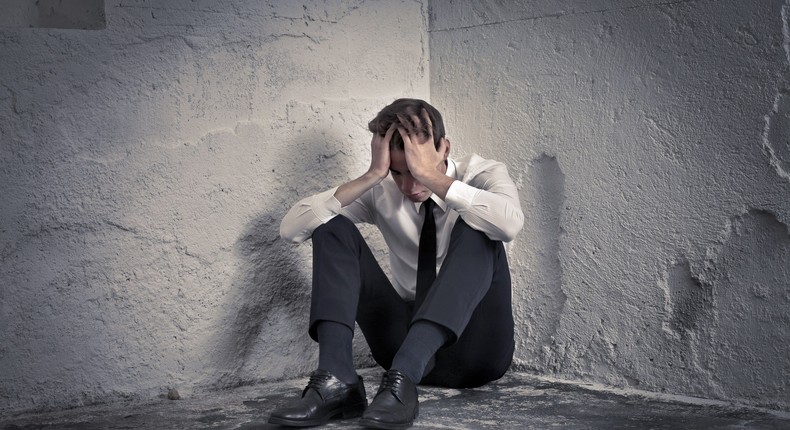 Life is unfair and harsh to those who subject themselves to the dictates of the physical circumstances surrounding them.
My dear, you have to understand that life does not give you what you deserve, it only delivers to you what you demand.
So many people, all through their lives have ordered and paid for negative circumstances and situations to occur in the future.
You might not agree with what I just said, but the truth is that the universe will always give you a multiplied harvest of the dominant thoughts which you project.
I am not saying that situations and challenges will not arise as you embark on the journey of life, but you have a choice to wallow in self -pity or get out of it strong.
Nobody owes you anything in this life, so get up and shake off that entitlement mentality you have been carrying around all your life.
Sigmund Freud, a notable psychologist, popularised the theory that the human mind has three tiers.
He said that the human mind is made up of the conscious, pre-conscious or subconscious and unconscious levels.
Your conscious mind is what you use to relate with the world around you through words, pictures, thoughts etc.
Your subconscious mind serves as the intermediary between your conscious and unconscious mind. It sieves events and sends to the unconscious mind for storage.
Some experts have referred to the subconscious mind as the work desk of the mind.
It also stores ready to use data, like your name, phone number, the direction to your bathroom or office etc.
The unconscious mind acts as the storage depot of all your life's experiences, memories etc. These memories and experiences build your belief system and habits also.
Why the psychology lecture? I thought you wanted to teach us how to change any undesirable situation in our lives? Yes! I do, just relax.
If you do not know how your mind works, you will not be able to take advantage of its power to cause a change in your life.
The interesting thing I have found out about the subconscious mind is that it can be tricked using the power of imagination.
You can use imagination to change any negative experience or situation stored in your unconscious mind.
The starting point to changing an undesirable situation in your life, no matter how long it has existed, is to have a strong desire for change. Desire is the mainspring of all action.
For you to move from your present state to a better level, you must first of all know what the next state you desire should look like.
Be precise about the new level of life you want to enter into, and desire it with all your being. Just know that there are no limits. You have a blank cheque from the universe.
Spend some time to think of what it will look like when you achieve your desire. What significant change will be used as proof that there is an improvement in your state?
Go to a quiet place and relax your back; Lying down is better so you will not be distracted due to discomfort from any part of your body.
Close your eyes and imagine that those visible significant improvements are real and existing in your life right now.
Enjoy the feeling of joy and accomplishment that comes with the fulfilment of your desire, and write down all you joyfully experienced in your imagination, as though it has already happened.
Let us say you desire a new job and the significant change will be a new house and a nice company car.
So, you imagine yourself in the new 5 bedroom duplex with your driver taking you on a ride in the new Toyota Prado TXL 2017. Enjoy the feeling.
Then, you will write: I got my new job and it came with a 5 bedroom duplex in Banana Island and the brand new Toyota Prado TXL 2017 which I was given, really made me excited. I felt proud of myself (Always add the feeling to it).
Find a specific time when you can practice this technique often till it becomes real to you, like your name.
One thing you must not do is try to manipulate things on the outside to bring the thing which you imagined to fruition.
Just go about your normal business and the universe itself, will build bridges through negative or positive situations to bring your desire to pass.
During this period be careful not to let any feeling of negativity cloud your mind, when it seems like everything has gone contrary to what you desire and imagined.
Stick to the plan, declare those words you wrote down, and keep making your projections mixed with joyful feelings.
Remember! An assumption, though false, if sustained, soon becomes hard fact.
Thank you for finding time to read this article.
JOIN OUR PULSE COMMUNITY!
Recommended articles
These 6 countries have the highest unemployment rates in Africa
Top 10 happiest countries in Africa in 2022
Blossom Chukwujekwu's ex-wife apologises for laughing after troll mocked his new wife
Best dressed celebrities at Ini Dima-Okojie's traditional wedding
3 ways Arsenal could steal Champions League qualification
Deborah: Soyinka wants National Mosque Imam sacked over blasphemy comment
Here are the top 10 African countries that smoke the most cannabis
For men only: Seven natural ways to last longer in bed
9 most expensive African countries to rent a one bedroom apartment, based on property price to income ratio