It is time for more success stories
The fact that Muslims are massively underrepresented when it comes to success should not stop anyone from striving for it.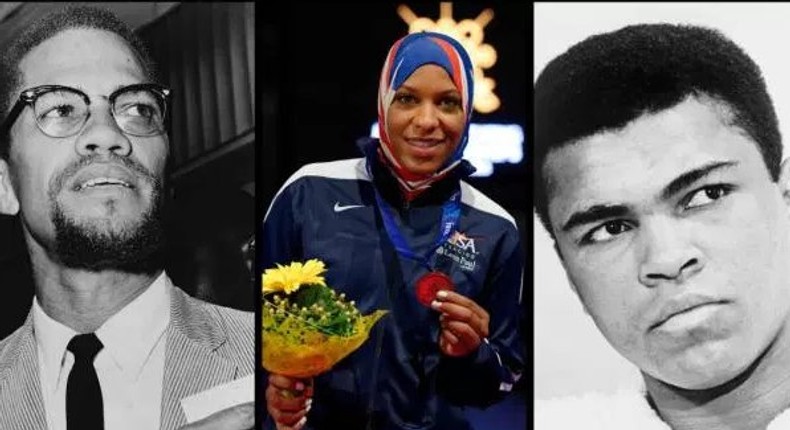 Today is Friday, and as such congratulations are in order.
Friday is traditionally a day of celebration for Muslims around the globe. It is a day to take a special bath, wear nice clothes, go early for Jumah prayers, socialize, give charity and be merry.
This Friday however, I intend to bring to your attention some less pleasant news for Muslims around the world, and Nigeria specifically.
QUICK FACT: We are massively underrepresented in all spheres of life that are associated with success.
Wait, what? You don't mean it!
It is true. A quick look through the list of Nobel prize winners, TIME's list of 100 most influential people, Forbes' list of the super-rich, or Guinness' book of world records would have you know that the presence of Muslims is few and far between.
On the contrary, walk into a random bus stop or taxi drivers association in Lagos state, and you begin to wonder whether you're at the mosque, as all you hear are Muslim names.
How did this happen? With a population of about 1.7 billion Muslims around the globe and roughly 50% or so of Nigeria's 180 million people, one would expect Muslims to play a much more active role in the leadership of sociopolitical, academic and business enterprises.
As much as we should lay emphasis on the importance of memorizing the Qur'an and Hadith, do we ever take a break to study and engage in the activities in our immediate environment? It is pertinent to note that Prophet Muhammad (PBUH) was not just the spiritual leader of the Muslims during his time in Medina, but also the Commander-in-Chief of the army, and the chief strategist and leader and executor of all economic, social, and political endeavours.
Hence, I would like to remind us all of some verses of the Noble Qur'an, Suratul Jumah to be precise. Allah says (Chapter 62, verse 9): "Oh, you who have believed! When the call to prayer on the day of Jumah is said, then hasten to the remembrance of Allah and leave the trade. That is better for you, in you indeed know."
He then continues in the next verse (Chapter 62, verse 10):"And when the prayer has been completed, then disperse in the earth and seek from the bounty of Allah, and remember Allah often so that you may be successful."
My take away from these verses is simple. Allah did not instruct us to wait behind in the mosque after Jumah to observe nawafil till the call for Asr prayer. While this is purely figurative, an important lesson is to be learnt here. Whoever intends to achieve success should pray, then go strive for it.
So for those of us that intend to be the next Fola Adeolas, Sanusi Lamido Sanusis, Aloma Mariam Mukhtars and Aliko Dangotes of this world, there you have it. Your recipe for success.
So start now. Kick a ball, read a book, enrol in evening classes, begin a trade, learn programming, begin your personal journey to success. Become academically, socially, economically and politically active. And remember Allah often, so that perhaps you may be successful.
Let all of us embark on similar journeys of self-improvement, then it is only a matter of time before Muslims are restored to adequate representation amongst the movers and shakers of society.
Only then will we be able to give ourselves the lives we truly desire.
Written by an anonymous contributor.
JOIN OUR PULSE COMMUNITY!
Recommended articles
7 reasons women don't get wet even when aroused
9 wardrobe essentials for Nigerian women
Family rejects coffin from son-in-law for his mother-in-law's burial, says it's not beautiful
Assurance secured, Davido confirms marriage to Chioma
DSS confirms plot to install interim government to stop Tinubu
Yul Edochie loses first son with May, Kambili
Train crash: Bus driver begs for forgiveness after psychiatric, drug tests
Mercy Chinwo threatens Obidiz with ₦2 billion lawsuit for using her name in a song
4 African countries are responsible for 70% of the chocolate in the world