How to study the bible (Part 2)
Fellowshipping with God with a life full of sin, does more harm than good to us as it restrains us from getting God's actual blessings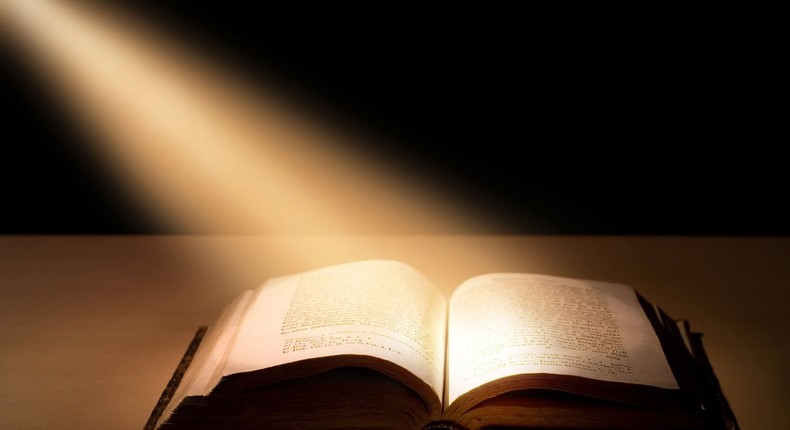 Bible verse for today:Psalm 119:14"I rejoice in following your statutes as one rejoices in great riches" (NIV).
One thing to do before studying the bible is pray. Asking the Lord for forgiveness of sins and telling him to fill you with his presence so that you may truly understand his words with a open heart, eyes and mind.
Fellowshipping with God with a life full of sin, does more harm than good to us as it restrains us from getting God's actual blessings.
The Holy Spirit cannot dwell in a heart filled with filth, rather, after we are free from the guilt of sin, we are transformed by the power of the spirit as we begin to long more for God's word and grow in our faith.
The Word for Today devotional by United Christian Broadcasters (UCB) says:
Spend time in prayer before you study the Bible. Ask the Lord to cleanse you from all known sin and fill you with the Holy Spirit so that you'll be in fellowship with Him during your study time. Again, the purpose of Bible study isn't to get new revelations and new rules; it's to build a relationship with the Author of the Bible. The Psalmist said, 'How can a young man cleanse his way? By taking heed according to Your Word' (v. 9 NKJV). Sin doesn't cancel your relationship with Christ, but it hinders your fellowship with Him. And you have to be in fellowship with Him to understand and apply His Word.
So before you search the Scriptures, ask God to search your heart. Paul says, 'The unspiritual self…can't receive the gifts of God's Spirit…Spirit can be known only by spirit—God's Spirit and our spirits in open communion…' (1 Corinthians 2:14-16 TM). It's possible to read the same portion of Scripture many times, yet fail to see what God wants you to see until He 'opens [your] eyes…' (Psalms 119:18 NKJV). Once that happens, your attitude toward Bible study will be transformed. Like a hungry man or woman at a table overflowing with good food, you'll long for and relish God's Word and your faith will grow. Like Paul said: '…No one's ever seen or heard anything like this, never so much as imagined…what God has arranged for those who love Him. But you've seen and heard it because God by His Spirit has brought it all out into the open before you'(1 Corinthians 2:9-10 TM).
JOIN OUR PULSE COMMUNITY!
Recommended articles
How I created Bimbo Ademoye's bare br***ts in 'Anikulapo' - Hakeem Effect
Meet Clementina, Black Sherif's late girlfriend who got featured on his debut album
State of Minnesota celebrates annual Wizkid Day
Give us power to sanction Big Brother Naija, Bobriski – NCAC
Here's why you shouldn't drink water immediately after eating
Ex-Super Eagles and Barcelona star Amuneke makes Iheanacho his first signing in Zambia
'He has a history of getting intoxicated which affects his emotions', Naira Marley reacts to Mohbad's assault video
Burna Boy becomes Nigeria's all-time most-streamed artiste in the world
I don't know where Tinubu is - Keyamo