Stop stressing out, God has your back
Luke 12:25 - "And which of you by worrying can add one hour to his life's span?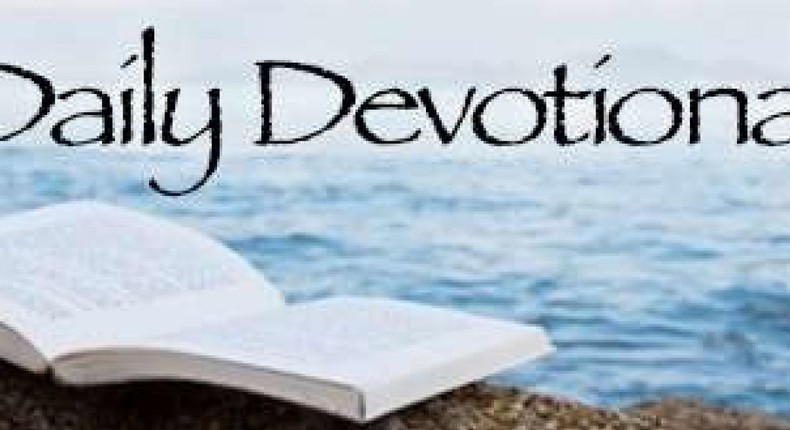 Stressing out over things, important and the small stuff, is a trademark for a lot of people, including myself.
We fret and worry over everything, from what to eat, work, marriage, children, basically any and everything.
Today, Jesus Christ, through the Bible, has a question for all of us.
In Luke 12:25, He asks, "which of you by worrying can add one hour to his life's span?"
The answer is none. No one can add an hour, change the world, improve the situation, achieve anything by worrying.
By taking apart problems, or stressing over problems, that are yet to come, we aggravate things. Worrying makes things seem hopeless, helpless and also, takes away your peace of mind.
Pulse readers, today, we are being to told to stop with this unproductive habit and rather, rest in the assurance that God has our backs.
Isaiah 37:26 reads, "Did you not hear long ago How I made it, From ancient times that I formed it?"
We are further reassured in Jeremiah 1:5, which says, And before you were born I consecrated you [to Myself as My own]; I have appointed you as a prophet to the nations."
Both of these Bible verses talk about how God knows us, He knew what we were going to do before we were even born. He created and made everything, way before we knew of Him.
These verses also show the futility in worrying and stressing out, especially over things we have no control over.
The truth is that God created the world, He made man, the trees, animals, everything. He has a plan and knows everything, so why bother?
Rather, trust in Him and take comfort in knowing that He has amazing plans for you, even if you can not possibly imagine it.
1 Corinthians 2:9 says, "But as it is written, Eye hath not seen, nor ear heard, neither have entered into the heart of man, the things which God hath prepared for them that love him."
The next time you are tempted to worry over something, take it to Him, the One who made you, who loved you so much He sent His son to die for you.
1 Peter 5:7 says, "Cast all your anxiety on Him, because He cares for you."
Just stop stressing out because God has your back!
JOIN OUR PULSE COMMUNITY!
Recommended articles
Super Falcons star Asisat Oshoala finally gets her flowers outside of Africa
Flamingos fate unknown as FIFA suspends India from football for interference
The curvaceous Ghanaian bride who wore 11 outfits for her wedding
BBNaija: Beauty disqualified from reality TV show
BBNaija 7: Biggie might be swapping housemates today, here's why
Ghanaian farmer ties wife's hands, beat her to death for refusing to give 'raw sex'
Mercy Chinwo: The portrait of a modest bride
When and where to watch Nigeria's Falconets final group game against Canada
'Two years since my last release...Una Popsy go soon drop' Wizkid promises new music