How Atiku's proposed $10bn MSME fund should be disbursed - Experts
Experts have suggested a private sector payment infrastructure system for the effective administration of Alhaji Atiku Abubakar's proposed 10 billion dollars Micro, Small and Medium Enterprises (MSME) stimulus fund to drive economic development.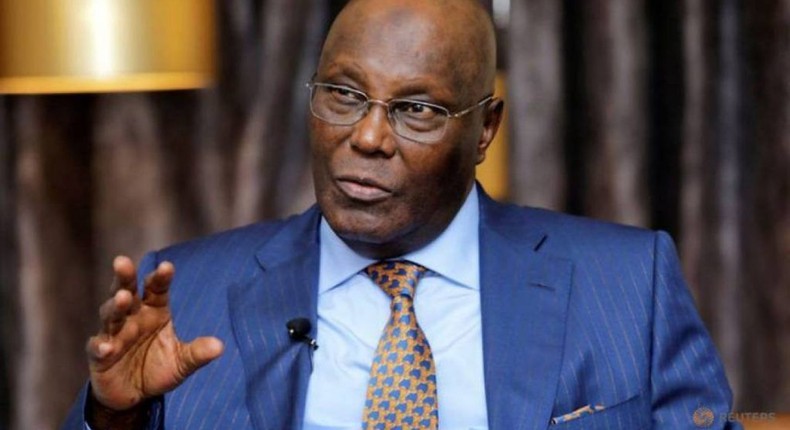 They spoke at a panel discussion hosted by Nigerian Business Communities for Atiku/Okowa 2023 on Friday in Lagos.
The News Agency of Nigeria (NAN) reports that Abubakar is the presidential candidate of the Peoples Democratic Party (PDP).
Abubakar had at the Lagos Chamber of Commerce and Industry (LCCI) Presidential Economic Agenda Forum in September 2022 unveiled plans to revive the economy by launching a $10 billion economic stimulus fund within the first 100 days in office if he is elected in the Feb. 25 presidential polls.
Abubakar did not state how he would generate the fund but said the fund would prioritise support for MSMEs that offered the greatest opportunity for inclusive economic growth.
Mr Ladi Ogunseye, Fintech and Marketing Consultant, emphasised that a funding model structured by the private sector would ensure transparency in the disbursement to tackle MSME funding challenges.
"To surmount disbursement challenges of the proposed funds and avoid diversions, a better funding model is one driven by private sector.
"However, government must build sustainable policies such that even if there's a change of government, the structure in place keeps the MSMEs going," he said.
Mr Iwalewa Jacob, Finance and MSME expert, stressed the need to identify the gaps in the MSME ecosystem across geopolitical zones such as infrastructure deficit, and lack of capacity and funding to better the lot of the sector.
"Entrepreneurship is about solving problems and creating value, then you attract capital and customers.
"MSME need to build skill set, mindset, and innovate to adequately manage capital and there must be stakeholders engagement to address these challenges and address funding," he said.
Dr Abubakar Bamai, Agriculture Consultant, noted that the government had injected billions into the agricultural sector but its output was still poor.
Bamai hinged the development on the lack of the technical know-how to use the funds.
"Private sector would manage funds well but there's the need to invite all stakeholders, schools, youths across the complete value chain to identify problems in the agricultural sector.
"There's also a need for the political will to review policies and create reforms that would address the agricultural sector," he said.
In his remarks, Mr Joseph Edgar, Investment Banking Consultant, said the government must focus more on macroeconomic policies and provide security for the business environment to thrive.
"Issues of security must be addressed before we talk about funding so that investments of entrepreneurs and business community are protected," he said.
Mr Sam Aiboni, Deputy National Secretary, Nigerian Business Community for Atiku/Okowa 2023, said focus during the campaign season, aside from other pertinent issues, must be on MSME as the engine room of any country.
He noted that the proposed 10 billion dollar fund for MSMEs was significant to give the country the level of economic growth and development it required.
"We have fundamental problems of access to capital for businesses seeing that a young man that just comes out of school cannot just go to the capital market for funds or have access to funds without lending rates that are obnoxious.
"This event serves as a template for the Atiku/Okowa team to implement to better the lot of MSMEs seeing that attention is not really paid to these issues at rallies and it must be addressed to help the economy grow," he said.
JOIN OUR PULSE COMMUNITY!
Recommended articles
NNPCL reveals N4.2 trillion is needed to fix Nigeria's subsidy payments in 2023
WhatsApp develops feature to enable users add 30-secs voice note as status
Grand Oak Limited empowers salesmen to become Champions of Excellence at 2023 Commercial Conference
Big brands like Coke and Unilever are set to face competition from East Africa's richest man
The Phoenix Project awards five young entrepreneurs with five million naira in grants
Ghana's president is confident that Ghana's economic situation would begin changing by March
Over 50 percent PoS operators down tools over worsening naira scarcity
Zenith bank customers left stranded amid rumors of service shutdown
Zenith Bank shuts some branches following attacks over new naira notes