Content creator or content consumer, there's a plan for you!
In his 1996 essay of the same title, Bill Gates wrote, "Content is King". This assertion still holds 24 years later. The future of the internet is truly a marketplace for content.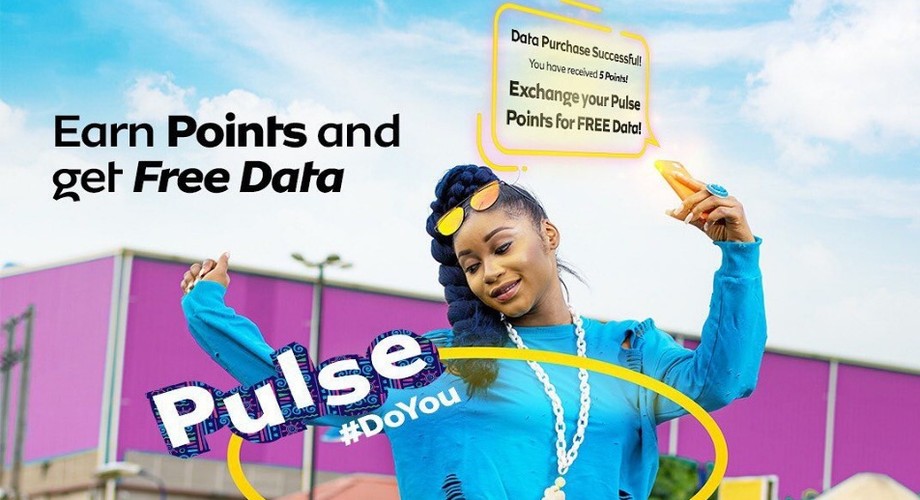 Content is essential to marketing. Without it, there is no communication.
Regular content is required to keep customers engaged, attract new clients and generate interest for your digital platform. As the saying goes, "An investment in content is an investment that keeps on giving." On the internet, you are either a content creator or a content consumer.
Both categories serve essential roles. How do you ensure effective delivery as a content creator and/or access unlimited engaging content without worrying about data cost? The answer is MTN Pulse!
The Pulse plans were created to empower young people with affordable data rates and social media bundles to enable them reach their dreams and be authentic. It provides a range of features for subscribers including Instagram and TikTok bundles of 350MB for N100, valid for 1 day and 1GB for N200, valid for 7 days respectively.
The nightlife bundle with 250MB for N25 also allows subscribers to buy up to 2GB to be used between 11 pm to 6 am daily. Pulse subscribers will earn Pulse points when they buy IG/TikTok bundles, subscribe to MusicTime, and buy data via myMTNApp. The points are accumulated, and subscribers can exchange their points for FREE data.
Whether your preference is to create or consume content, you can turn it up with the IG and TikTok plans, the nightlife plans, or Pulse special data. MTN Pulse is a prepaid tariff plan that allows customers to enjoy low call rates across all local networks in Nigeria, provides nightlife bundles of up to 2GB for N200, and an opportunity to get points, which are exchanged for free Data.
MTN customers can text 406 to 131 or dial *406*1# or *123*2*2# to join MTN Pulse.
*This is a featured post.
JOIN OUR PULSE COMMUNITY!
Recommended articles
itel S17: A selfie smartphone with unbeatable features for users
Big battery, big screen, beautiful design? itel S17 has it all
Does the choice of web hosting company matter for your business?
NGX opens week with N153bn loss on MTNN, Nestle loses
AAAN, MIPAN, OAAN, others okay new advertising industry practice guidelines
Consumers resort to firewood over rising cost of cooking gas
Meet the Ghanaian entrepreneur who has developed wireless earbuds that can translate 40 languages
What You Need To Know About The Certificate Of Occupancy – C Of O
Vendease commemorates World Food Day 2021 with donations to food traders