Benin Republic partners Nigerian rice farmers on production
The Republic of Benin is going into partnership with the Rice Farmers Association of Nigeria (RIFAN) to boost her local rice production.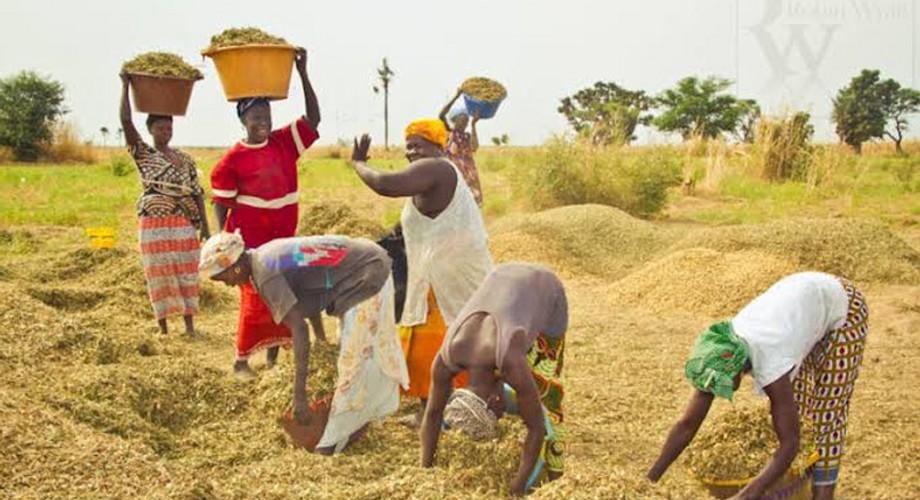 RIFAN National President, Alhaji Aminu Goronyo made this known in a statement on Monday in Abuja.
Goronyo said that the association had visited Cotonou on the invitation of President Patrice Talon for discussion on how to fine-tune and sign a Memorandum of Understanding (MoU).
He explained that the visit followed an earlier meeting with Talon during his visit to President Muhammadu Buhari.
Goronyo said he had briefed Talon on how RIFAN succeeded in transforming rice production in Nigeria.
"We developed a template that was adopted by the Central Bank of Nigeria and accepted by our President, Muhammadu Buhari, which as a result, Nigeria is today a rice self-sufficient nation.
"We have more than 12 million farmers working with us producing most of the rice paddy the country needs.
"Benin Republic can also leverage on that to the rice to feed her people and export excess to neighbouring countries, including Nigeria,'' he said.
Goronyo said Talon had disclosed that the closure of Nigerian borders with Benin has served as an eye opener to both countries.
"Talon pledged to work with Nigeria to stop smuggling of rice,'' he said.
Goronyo further disclosed that Talon added that the closure was an opportunity for the two counties to collaborate better in agricultural trade.
JOIN OUR PULSE COMMUNITY!
Recommended articles
What You Need To Know About The Certificate Of Occupancy – C Of O
Vendease commemorates World Food Day 2021 with donations to food traders
FG promises to help MSMEs access credit at single digit
Osinbajo asks Governors to focus investment in areas of economic strength
Crude oil hits $85, the highest in 7 years
Energy firm makes Universum's Top-25 world's most attractive employers list
6 things you should know about ALAT's multi-million naira promo
Roqqu disbursed 600 Million Naira in referral bonus and plans to disburse 1 billion naira in the next 12 months
Victor Okpala introduces Spinheard, a music marketing tool [Business Insider Interview]