Warren Buffett just shared the
Known for being one of the wealthiest and most successful investors in the world, it comes as no surprise that his excellent advice comes in only three simple yet effective words.
When asked to offer some words of wisdom to new graduates about to enter the workplace, Buffet said, "Invest in yourself."
The famous investor, speaker and philanthropist who serves as the chairman and CEO of Berkshire Hathaway later went on to say, "The one easy way to become worth 50 per cent more than you are now at least is to hone your communication skills - both written and verbal."
He concluded with this: "If you can't communicate, it's like winking at a girl in the dark - nothing happens. You can have all the brainpower in the world but you have to be able to transmit it. And the transmission is communication."
According to INC, this question came from Michael Hood, the co-founder of Toronto startup Voiceflow during the Canadian Walk of Fame inductee gala.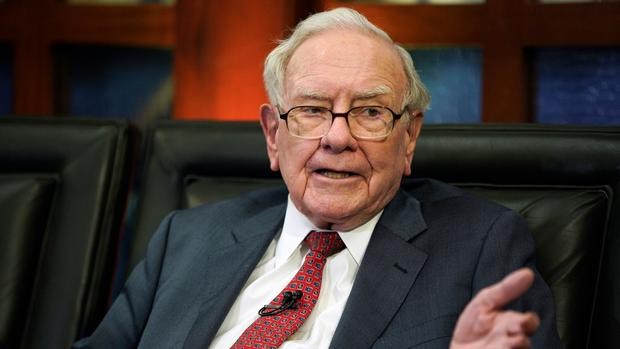 ALSO READ: Nigerian billionaires offer great advice that will help you excel in your career
Habits you should pick from American billionaire, Warren Buffet
Apart from this great advice, you can also take advantage of the daily habits of the world's greatest investor with an estimated worth of $95.1 billion.
They are:
Remain humble
Despite amassing over $84 billion, according to Forbes billionaires list of 2018, Buffet has managed to stay humble, and approachable.
Unlike other billionaires, he doesn't have an office on Wall Street or any of the world's financial centres, choosing instead to work at the same office he bought over 40 years ago in Omaha, Nebraska.
Another unique thing is that he still lives in the same modest house he bought many years ago.
Treat your body right
On more than one occasion, the 87-year-old famous investor has stressed the need for people to pay attention to their health.
Emphasising on the need to remain healthy, he told a group of school students, "Imagine you're going to be given a new car. Any car that you want is yours. It will be at the front of your house with a bow on it when you get home. There's one catch. That's the only car you're ever going to have in your life. So, you better take care of it. Exactly the same goes for your mind and body."
Read the remaining three habits here.