This is what separates successful people from the unsuccessful ones
Discover some of the morning routines that set accomplished people apart from others.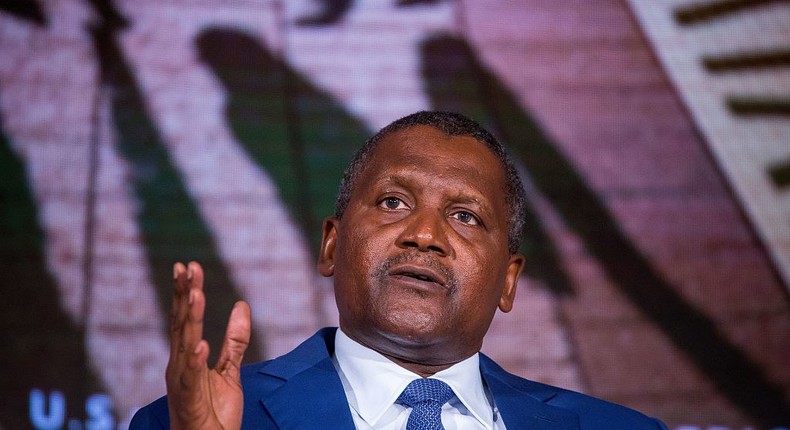 Apart from their net worth, drive, there is one major thing that separates
This thing is called routine, the morning habits. Here are some of the morning routines that set the following people up for success:
Africa's richest man wakes up at a particular time every day. According to the 2017 KPMG CEO Outlook, the president of the Dangote Group rises before 5:30 a.m., does his prayers before going on a 10 kilometres run.
Once this is over, he gets to the office by 8:30 a.m. where he does his job which he describes as a hobby. "I don't really take my job as something I have to do, it is my hobby," were his words.
He shed more light on his morning routine in a 2012 lecture at the Lagos Business School, according to How We Made It Africa.
Dangote said his work days start around 5 am, adding that he tries to get a 6 am haircut if needed. This is followed with some exercise which he notes helps prevent stress.
He said, "Exercise is better than any medicine I can take. Exercise and sleep."
He is a South African billionaire and philanthropist whose day begins at 5:30 am. He tells Genuine, a men's lifestyle magazine, what comes next.
"I usually wake up at about 5:30 am, spend the next hour and a half auctioning(setting up) my day and respond to some messages. I then head off to gym," he said.
ece-auto-gen
Burgh stresses the importance of morning routines saying, "Wherever I am, it's the same routine day in and day out. Travel should by no way deflect you from your personal priorities. If I wasn't able to follow my routine It wouldn't be a productive day for me.
"Having a routine has been instrumental to my success. Even as a young man, it helped me to manage my time and effectively prioritize what was most important in life. As I said before, if you look at the most successful people in the world, routines play a part in every one of their lives. Whether its what they wear, what they eat, what products they use. They've all found what works and helps them be successful."
The former president of the United States of America's day starts with a workout at 6:45 a.m. This is followed by newspapers, breakfast with his family before he begins his work day just before 9:00 a.m.
ece-auto-gen
Inc reports that the TV mogul starts her morning with twenty minutes of meditation. This  fills her with "hope, a sense of contentment and deep joy."
Mediation is followed by at least fifteen minutes of exercise to boost her energy level and productivity. Winfrey then "tunes herself in" by going for a walk or listening to music.
BusinessInsider
Her morning routine ends with her eating a healthy meal full of complex carbohydrates, fibre and protein.
The Virgin Group founder shared his morning routine in a 2014 blog post.
He says he wakes up at 5 a.m. every day explaining that "Getting up and at it early gives me time to get on top of things and chart my day effectively."
Branson also eats breakfast with his family writing, "Not only does this help them know how important they are to me, but it also grounds me before I start my day."
How you start your day can either set you up for success or failure, the choice is yours.
JOIN OUR PULSE COMMUNITY!
Recommended articles
'The Nation first and forever' - Onana speaks out after being exiled from Cameroon national team
Spanish coastguard finds 3 Nigerians under ship coming from Lagos
Fairytale bride: The 3 dresses Rita Dominic wore on her wedding day in detail
10 dirty things you should whisper into your partner's ears to make s*x more enjoyable
Assurance secured? Davido and Chioma spotted wearing 'wedding rings'
FIFA World Cup 2022 goalscorers (Golden Boot rankings)
Guests at Rita Dominic's white wedding stun in black
Check out how Rita Dominic and her husband looked at their white wedding
'Pray to God that I don't find him' - Canelo Alvarez threatens Lionel Messi after Mexico's loss to Argentina