Dollar General has aggressive expansion plans. In 2017, it opened new locations at a rate of around four stores a day. In 2018, it is on track to open
During a
Dollar General is growing at breakneck speed, and it shows no signs of slowing down.
In fact, Dollar General has grown so much that it has even eclipsed two of the most-stored brands in the sector: McDonald's and Starbucks, which have around 14,000 and 14,600 locations, respectively. It loses out only to Subway, which has around 25,800 US locations.
Its archrival Dollar Tree comes in closest with 14,962 stores across the US.
Dollar Tree's store count more than doubled after it bought Family Dollar in 2015. However, this acquisition has proven to be a drag on earnings, analysts say. In its most recent quarterly earnings, reported in November, same-store sales at Dollar Tree's stores alone were up 2.3%, while they were down 0.4% at Family Dollar locations.
A spokesperson for Dollar Tree told Business Insider that it plans to open 550 new locations in 2019, 350 of which will be Dollar Tree stores and 200 will be Family Dollar.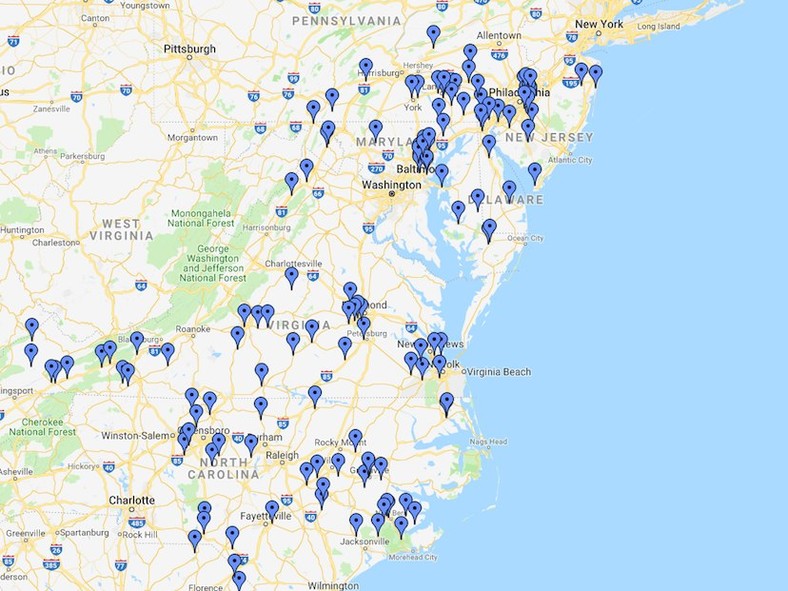 Dollar General has no plans to slow down its rapid rate of expansion in the near term.
that it has plans to open 975 more in 2019.
Analysts say that the company is "unthinkable" in retail. While many retailers have been squeezed by growing competition online and from Amazon, Dollar General and the dollar-store sector in general have flourished, swooping in and offering customers prices that are 20-40% lower than grocery and drug stores.
Dollar General continued its 28-year-long sales growth streak on Tuesday, reporting a increase in same-store sales during the third quarter of 2018.