5 surprising things you probably don't know about Africa
It is very common to find people thinking of Africa as a dooms land. These may surprise you.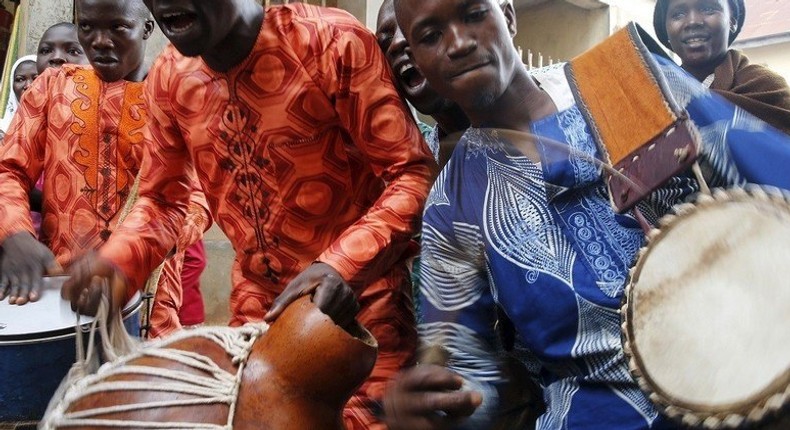 The African continent can boast of being home to some of the world's oldest civilisations.
Today, the East African nation Ethiopia, is the world's fastest growing economy, that is according to the World Bank.
It is very common to find people thinking of Africa as a dooms land as well as a place always full of surprises.
Check out these 5 facts about the continent that may come as a surprise.
Over 25% of the world's languages are spoken only in Africa
The number of languages spoken on the entire African continent is quite enormous. According to research, it is estimated to range between 1500-2000 languages. These languages are considered official languages of the African Union. Nigeria alone has over 500 living languages.
Africa has a much younger population than the rest of the world
Africa has more people aged under 20 than anywhere in the world. The continent's population set to double to two billion by 2050. It also has the world's highest child-dependency ratio - with 73 children under the age of 15 for every 100 people of working age. Currently, the estimated median age in sub-Saharan Africa is under 19.
Africa has around 30% of the earth's remaining mineral resources
Africa remains a key territory on the global map. Rich in oil and natural resources, the continent holds a strategic position. It is the world's fastest-growing region for foreign direct investment, and it has approximately 30 percent of the earth's remaining mineral resources.
This includes over 40% of gold reserves and 90% of platinum reserves. Nigeria is the world's fifth largest exporter of oil, ahead of Iraq and Kuwait, according to the CIA World Factbook.
More than half of the world's mobile money accounts are in Africa
From 2011 and 2014, 700 million people became account holders at banks, other financial institutions, or mobile money service providers, and the number of "unbanked" individuals dropped.
12% of African adults have access to one, compared to just 2% worldwide. In Kenya, the figure stands at 58%. Across the continent, only a third of adults have access to a traditional bank account.
Ethiopia is the world's fastest growing economy in 2017
The East African nation took the lead in terms of the of fastest-growing economies not just in Africa, but the world at large.
JOIN OUR PULSE COMMUNITY!
Recommended articles
South Korea eyes one of Nigeria's precious minerals
List of African countries and how much of their salaries they spend on iPhones
4 highlights from Thursday's pool party on 'BBNaija All Stars'
Top 10 African countries with the highest food inflation rates
Despite $3 billion bailout, Ghana has essentially gone bankrupt
Ghana is looking to supply Nigeria with its electricity needs following power grid shutdown
Burna Boy's South Africa concert has been cancelled, here's why
Africa's food insecurity to be non-existent in the next 5 years - AfDB