There are four Nigerian players currently in the NBA and here is how much they make
We take a look at the basketballers representing Nigeria abroad.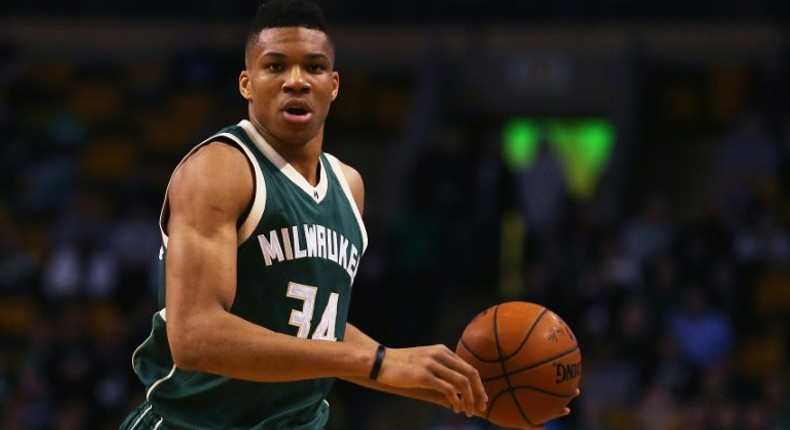 The National Basketball Association (NBA) currently has only four Nigerians.
According to basketball.realgm, these four are Al-Farouq Aminu, Giannis Antetokounmpo, Chimezie Metu and Josh Okogie.
They are the only basketballers who identify as Nigerians from the 2018–2019 season.
Business Insider SSA by Pulse ranks these four Nigerian NBA players according to their earnings:
Giannis Antetokounmpo
This 24-year-old was born on December 6, 1994, in Athens, Greece. He has dual nationality — Greece and Nigeria.
He joined the NBA in 2013 and currently plays for Milwaukee Bucks. Antetokounmpo made it to the NBA's Highest-Paid Players for 2019 with a total earning of $43.2 million.
AFP
His salary is $24.2 million and he makes $19 million from endorsements. This makes him the highest paid Nigerian NBA player.
Al-Farouq Aminu
He was born on September 21, 1990, in Atlanta, Georgia in the United States. He identifies as American and Nigerian.
Aminu was drafted into the NBA in 2010. He currently plays for the Portland Trail Blazers. He signed with the team in 2015.
ece-auto-gen
His four-year contract is worth $30 million. He earns a base salary of $6,957,105, as estimated by sports website, Spotrac.
Josh Okogie
Okogie was born in Lagos state, Nigeria on September 1, 1998. He identifies as a Nigerian-American basketballer.
He got drafted in 2018 and currently plays for the Minnesota Timberwolves where he signed a two year / $4,691,400 contract. His salary is $2,160,720.
Chimezie Metu
He was born on March 22, 1997, in Los Angeles, California in the United States. He is both American and Nigerian.
Metu got drafted in 2018. He now plays for the San Antonio Spurs where his salary is $838,464, according to Hoopshype. He signed a three-year contract worth $3,919,177.
He is the least paid NBA Nigerian player.
Other Nigerians in the NBA
There are other Nigerians in the NBA. Unlike these four, they only identify with their birth countries. They include:
He is an American basketball player. He plays for the Indiana Pacers.
This American professional basketballer plays for the Golden State Warriors.
He is a Bahamian professional basketball player. He plays for the Phoenix Suns.
Forbes listed him as the highest paid NBA 2018 draft valued at $41.8m for two years.
JOIN OUR PULSE COMMUNITY!
Recommended articles
Top 10 African countries with the highest crime rates
BREAKING: Sam Larry in police custody over Mohbad's death probe
NADECO calls for Tinubu's resignation amidst academic scandal
BBNaija's Angel debunks rumours tagging her relationship with Soma as PR
Sam Larry pleads his innocence over alleged involvement in Mohad's death
3 things you shouldn't do for a woman you are not married to
Why some people refrigerate their condoms before use
The wild sex and sexual practices of ancient Rome
Nigerians react as Amaechi, Adeyanju spotted in Law School