Army West Point Athletics has unveiled the uniforms for this year's Army-Navy football game. The team has collaborated with the academy's history department in recent years to create uniforms that honor individual units and their historic accomplishments.
This year's uniform is a tribute to the Army's First Division, known as the "Big Red One," which was formed and sent to the western front during World War I. Its units fought in many decisive American victories, including the Battle of Cantigny and the Meuse-Argonne offensive, that ensured an Allied victory.
:
The "Big Red One" is prominently featured on the uniforms, including the players' helmets.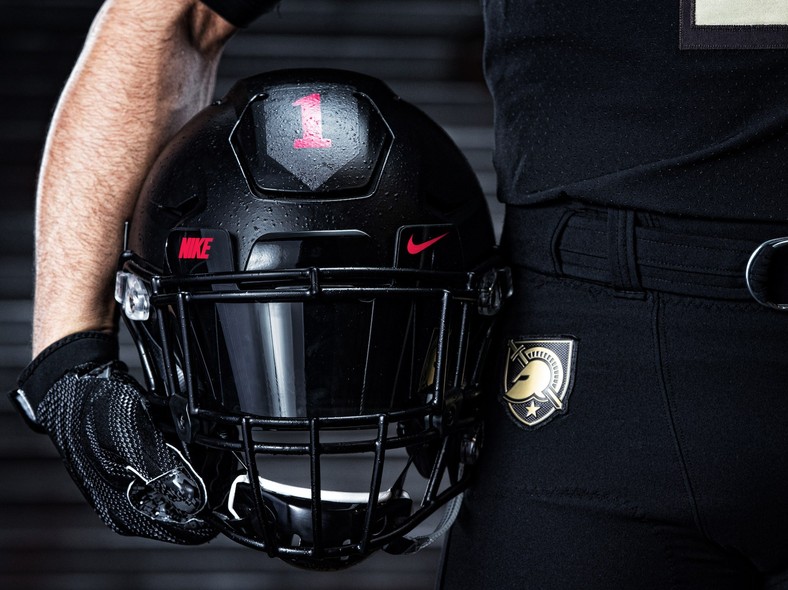 Army West Point Athletics' web page for the uniforms describes the storied history of the "Big Red One" patch worn by members of the division.
The back of the helmets feature a World War I era-appropriate American flag.
The sleeves of the uniforms honor the "Black Lions of Cantigny."
In the first decisive US-led victory of World War I, the Army's 28th infantry regiment took the French village of Cantigny from the Germans in a mere 45 minutes.
The unit defended against numerous counter-attacks over the course of two days, but held fast to their victory.
:
The black lion is also featured on the players' compression shirts.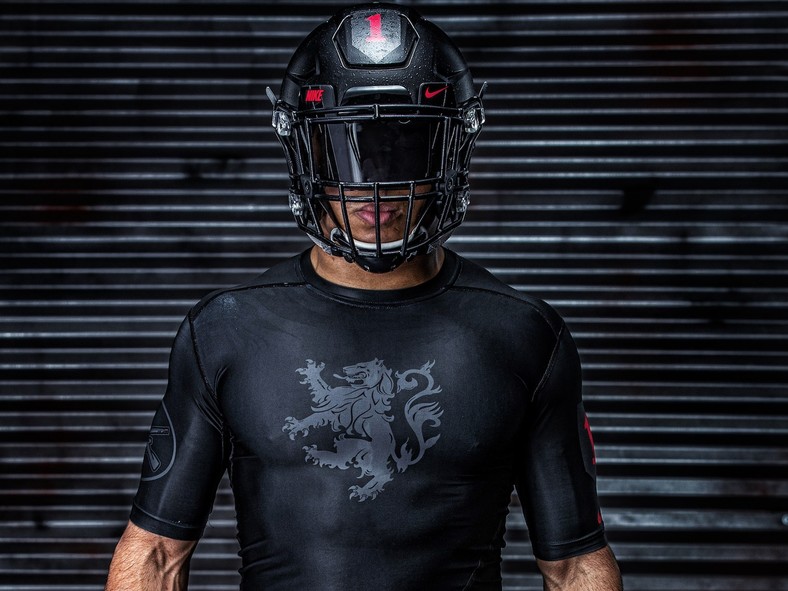 Insignia on the uniform collars honor one of seven regiments within the first division.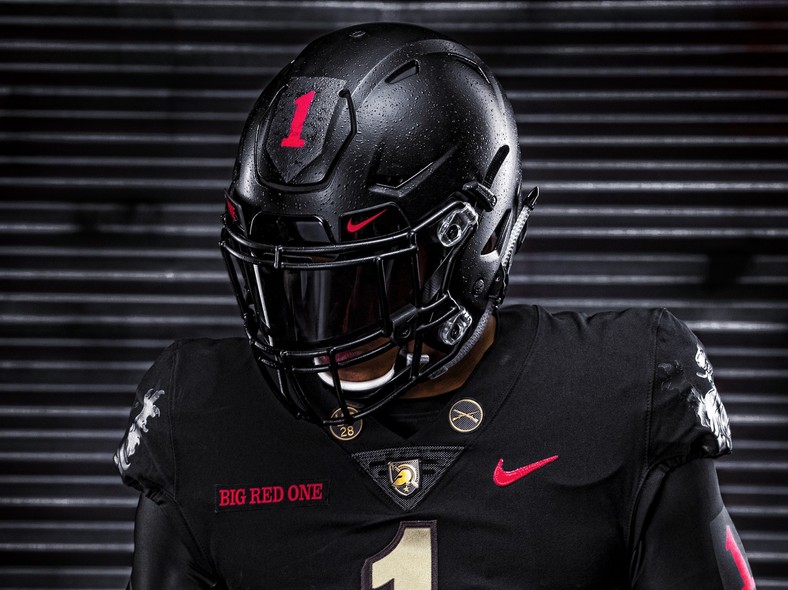 The 28th Infantry Regiment gained fame for the victory at Cantigny, but members of the unit were not alone. The regiment was reinforced by three other infantry regiments as well as the 7th Field Artillery Regiment.
The 18th Infantry Regiment, for example, served in Cantigny alongside the 28th, and later in two decisive American victories at St. Mihiel and the Meuse-Argonne offensives. The unit also stormed Omaha Beach in Normandy during World War II.
The uniforms are immaculately detailed, down to the embossed cleats.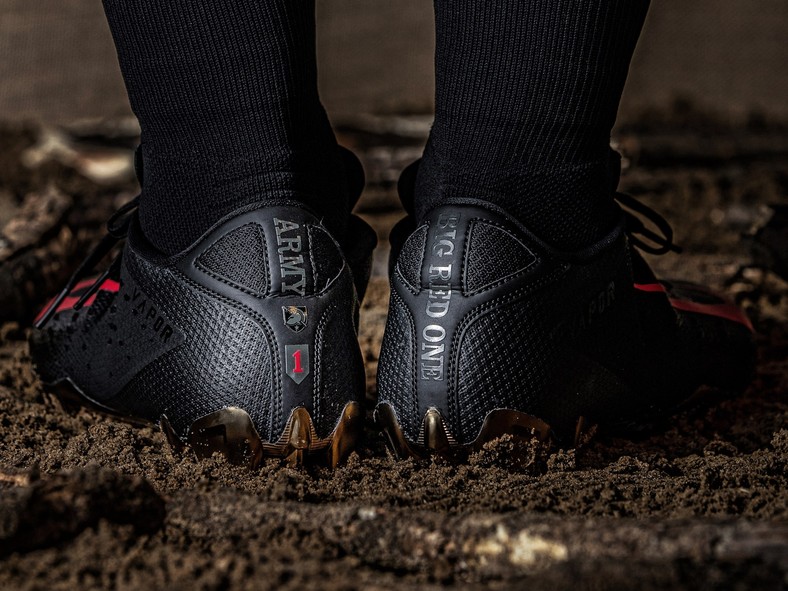 West Point takes to the field Saturday to defend a 2-year winning streak against Navy.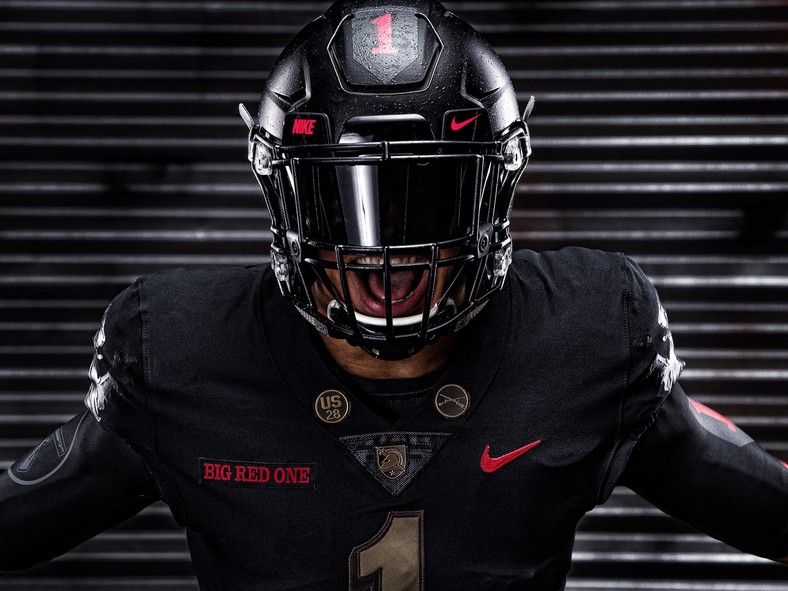 Saturday marks the 119th Army-Navy game.
Overall, Navy has claimed victory in 60 of 118 games. Army holds the current streak, having bounced back in 2016 to win after a 14-year losing streak.