Kevin Durant is one of several NBA players who suggested that it's not appealing for star players to playing alongside LeBron James.
Durant said the media attention that James commands can create a "toxic" environment and noted that fewer stars want to sacrifice their roles to fit with James.
Across James' career, star teammates have had to change their games to play with James but have said it was worthwhile to compete for a championship.
This summer will be a revealing one for James and the Los Angeles Lakers, as they'll have the cap space to pursue a second star to add to James.
When LeBron James signed with the Los Angeles Lakers this summer, it came as something of a surprise that no other stars joined him.
The options were limited, but Paul George re-signed in Oklahoma City, Kawhi Leonard was traded to the Toronto Raptors, and Jimmy Butler was dealt to the Philadelphia 76ers. George and Leonard were both linked to the Lakers early on but ultimately went elsewhere, and Butler did not name the Lakers as one of his preferred destinations.
Including Kyrie Irving's trade demand from Cleveland in 2017, a question began popping up around the NBA: do superstars no longer want to play with James? Even Leonard, a free agent this summer, is said to prefer the Los Angeles Clippers, where he'd be the top star, over the Lakers.
Bleacher Report's Ric Bucher dove into this exact subject and the consensus seemed to be that it is less appealing to play with James than before.
Kevin Durant gave some of the most upfront answers, most notably saying that the media attention that James commands can create a "toxic" environment.
"So much hype comes from being around LeBron from other people," Durant said. "He has so many fanboys in the media. Even the beat writers just fawn over him. I'm like, we're playing basketball here, and it's not even about basketball at certain points. So I get why anyone wouldn't want to be in that environment because it's toxic. Especially when the attention is bulls--t attention, fluff. It's not LeBron's fault at all; it's just the fact you have so many groupies in the media that love to hang on every word. Just get out of the way and let us play basketball."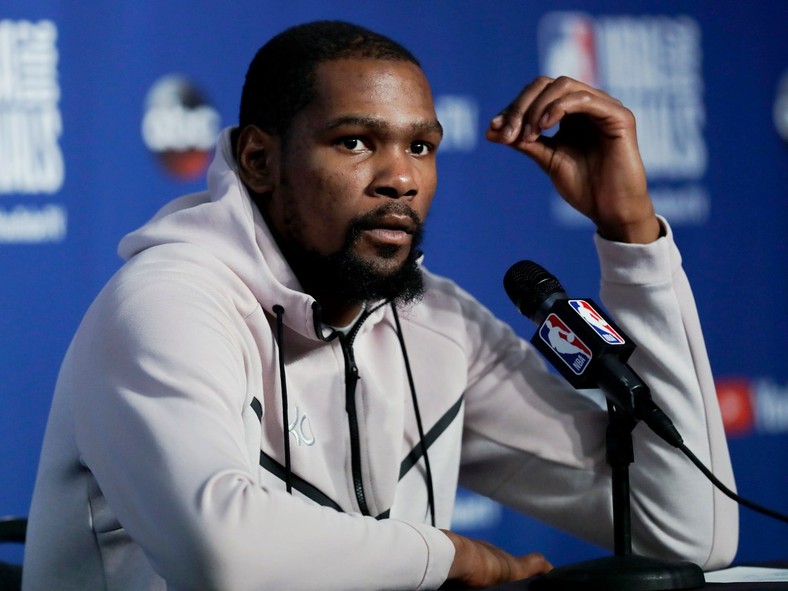 Durant also said that fellow superstars don't want to sacrifice their style to fit in with James.
There's a long history of this. When James joined the Miami Heat with Dwyane Wade and Chris Bosh, Wade and Bosh both ceded shot attempts to James, with Bosh most notably becoming the third option and acting as more of a spot-up shooter.
When James returned to the Cavaliers, Kevin Love had to make the biggest sacrifice, becoming more of a spot-up shooter who was reliant on James to get him the ball.
"If you're Kyle Korver, then it makes sense [to play with James]," Durant said. "Because Kyle Korver inAtlantawas the bulk of the offense, and he's not a No. 1 option at all, not even close. So his talents benefit more from a guy who can pass and penetrate and get him open.
"If you're a younger player like a Kawhi, trying to pair him with LeBron James doesn't really make sense. Kawhi enjoys having the ball in his hands, controlling the offense, dictating the tempo with his post-ups; it's how he plays the game. A lot of young players are developing that skill. They don't need another guy."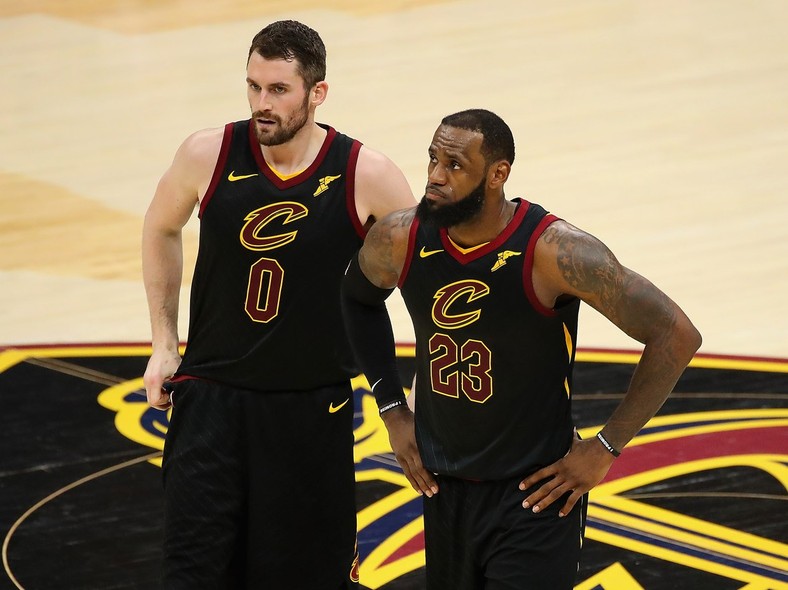 "Love deals with the persecution of being a LeBron teammate, of being blamed, of dealing with his social-media undercutting, of being the fall guy, as he's called himself ... There have been so many days and nights where Kevin Love has walked out of a building feeling beleaguered or beaten down ... because of LeBron."
:
Often, with James-led teams, the narrative goes: if they win, it's because of LeBron. If they lose, it's because his teammates didn't step up. Phoenix Suns forward Trevor Ariza told Bucher that media should focus on changing that narrative and holding James more accountable when his teams lose.
Of course, it's worth noting that many other players have had high praise for James.
Former Cavs forward Richard Jefferson raved about James, saying he's an excellent off-the-court teammate and
This summer will be a major one for James and the Lakers, as they'll have the cap space to add a second star to play with James. Perhaps more interestingly, it may reveal how other elite players view playing alongside James.
76ers co-owner Michael Rubin talks the team's big trade for Jimmy Butler, his favorite Joel Embiid story, and why he likes Kendall Jenner
Doctors have discovered a nerve condition in Markelle Fultz's neck and shoulder that may have led to his perplexing shooting woes
The highest-paid players on every NBA team, from Zach Randolph to Stephen Curry