Nigeria products to attract zero-import tariff in China
China depends on Nigeria for majority of its crude oil and gas supply.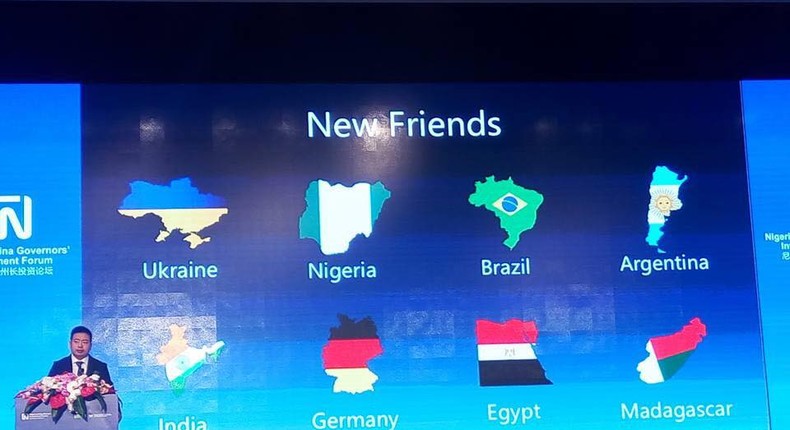 The Chinese government has announced zero-import tariff policy for products from African continent.
The Chinese's Deputy Director-General, Department of Africa Affairs, Ambassador Dai Bing, declared while speaking at the concluding ceremony of the 121st session of the Canton Fair in Guangzhou, China on Thursday, April 27, 2017.
Ambassador Bing, noted that Nigeria, Congo-Brazzaville, and Ethiopia, among others, will now enjoy zero tariff set by the Chinese Government for imported products from the African continent.
He added that this policy is part of the Chinese government poverty alleviation programmes under the Chinese intensive development programme for the African continent.
"We have chosen some African countries for industrial cooperation namely Nigeria, Congo-Brazzaville, Ethiopia and others."
"This program will start with four regions- Shantou; Chenzhen; Xiamen and Zhuhai, and if successful it could be extended to other regions. But if it failed the excesses would be curtailed," he stated.
During this year's edition of the fair, there was a two-day 1st Nigeria-China Governors' Investment Forum which had in attendance governors from all geopolitical zones in Nigeria.
JOIN OUR PULSE COMMUNITY!
Recommended articles
Top 10 African countries with the most transparent GDP data
Top 10 African cities with the highest population growth from 2022 to 2023
PTAD set to unveil "I Am Alive" confirmation portal for pensioners
Diya's country home in Ogun devoid of sympathisers
Nigeria is planning to unlock revenue from the sale of tickets on international airlines and launch Nigeria Air by May
African countries with the cheapest household electricity prices
Train crash: Bus driver begs for forgiveness after psychiatric, drug tests
Top 10 most ethnically diverse countries in Africa
Uganda expects its debt load to reduce and its economic growth to increase by 7%