The photo above shows
Crawling through a tiny tube.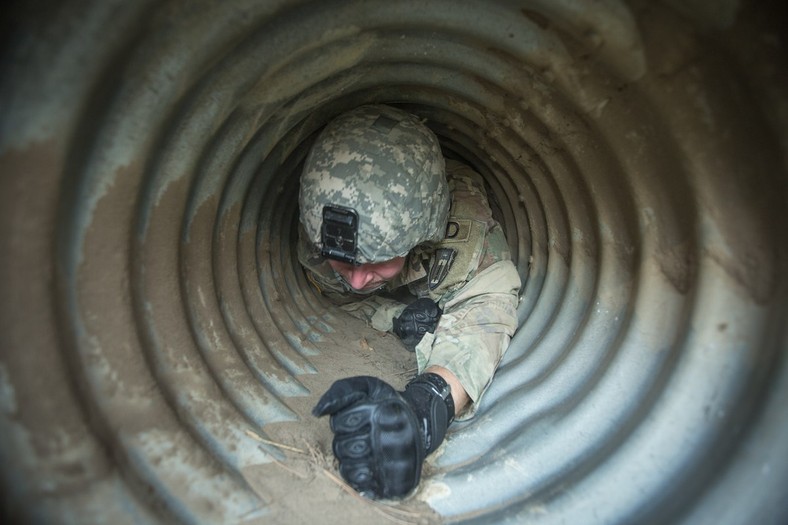 Army firefighters train to rescue troops who are trapped in tight spaces.
Read more about the training here.
Dangling from a helicopter in the air.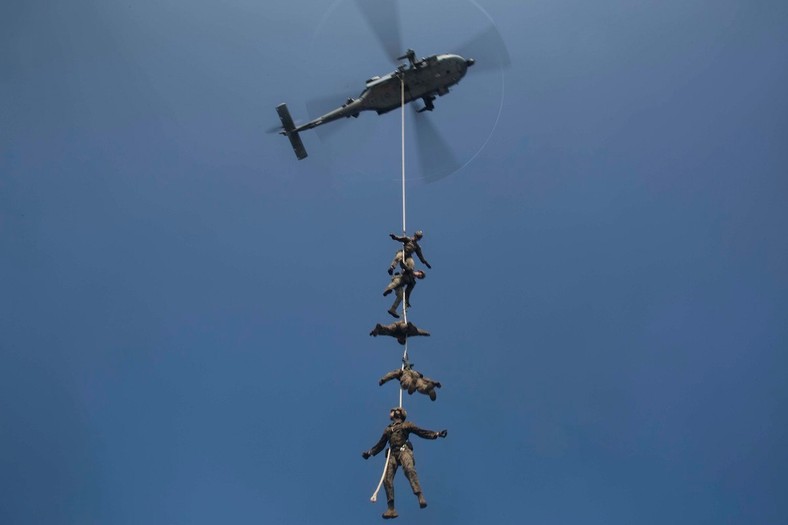 Special Patrol Insertion and Extraction is a method to insert or recover troops from areas where helicopters and other planes can't land.
Getting kicked in the groin.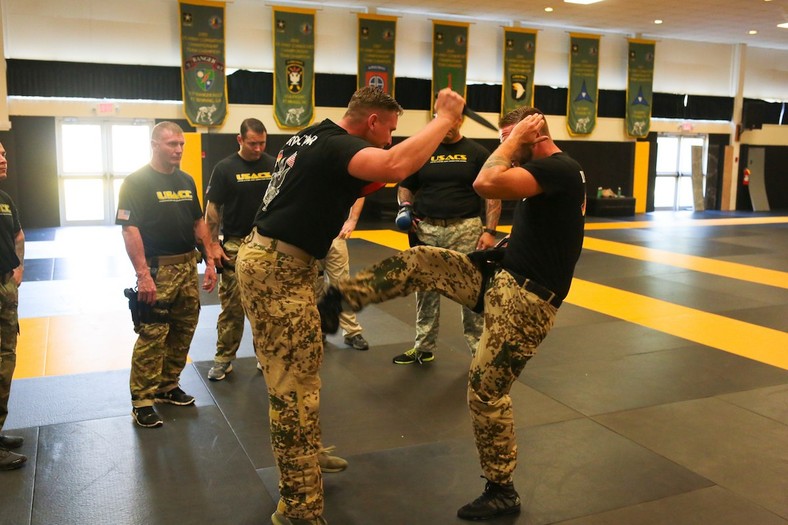 The German army infantry combatives course is a new program at Fort Benning, where soldiers learn "
Jumping out of airplanes and opening the chutes at low altitudes.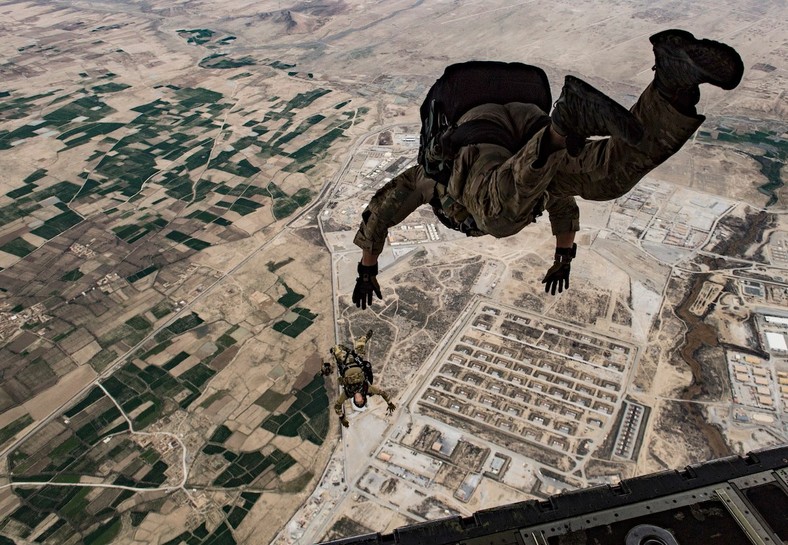 They conduct high altitude, low opening jumps like this to
Read more about the training here.
Getting sprayed in the face with pepper spray.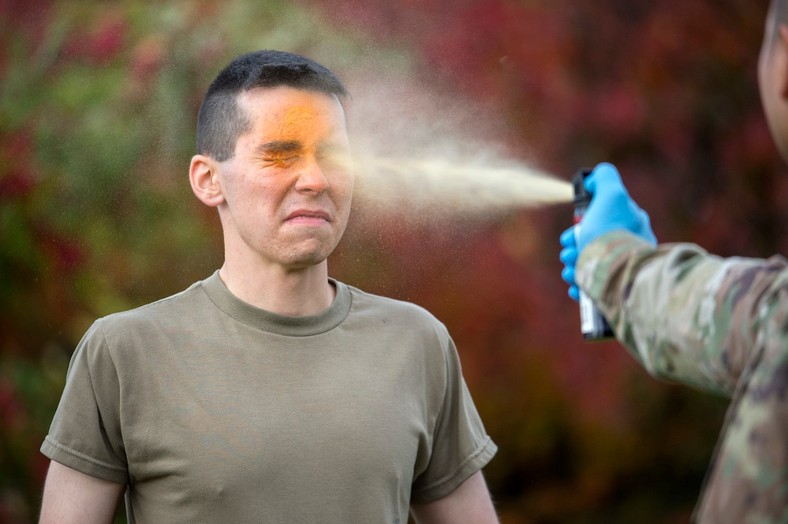 Floating in dirty water.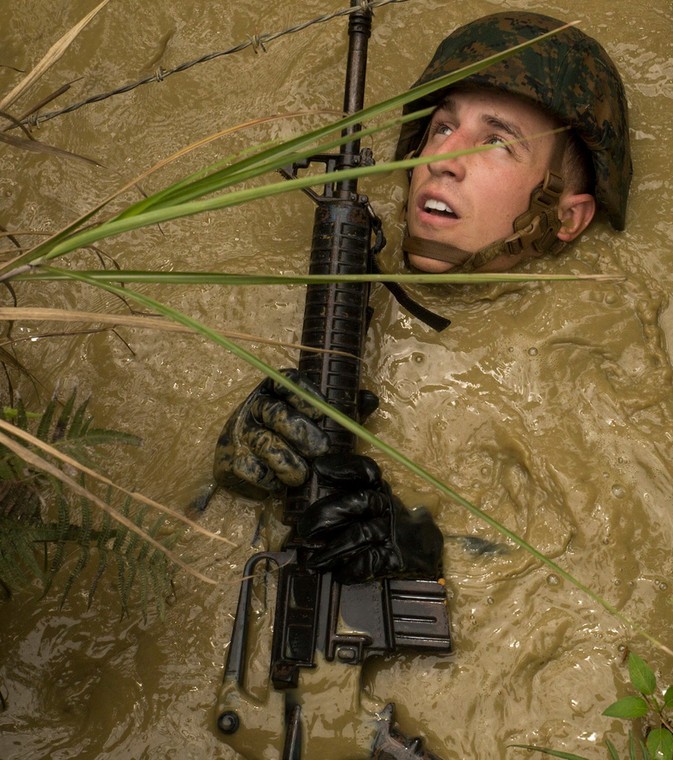 Jungle warfare training at Camp Gonsalves, where this picture was taken, provides Marines with experience in fighting in dense jungle environments.
Or wading through water under barbed wire.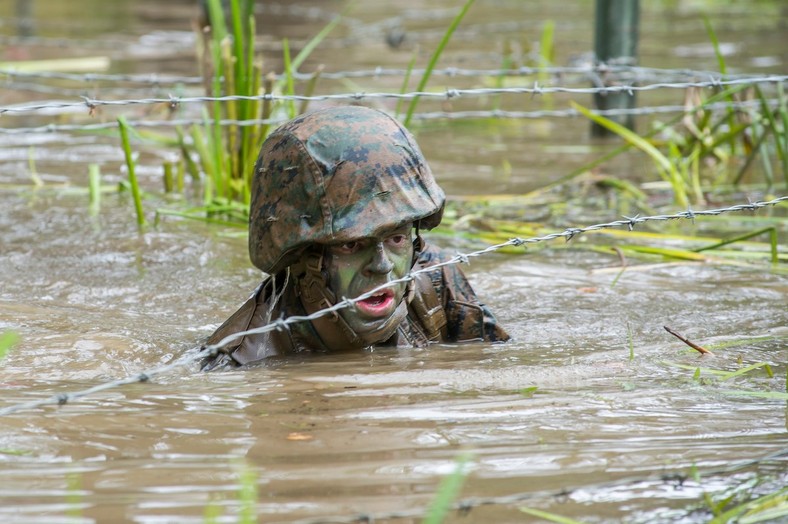 Remaining still as a snake crawls over you.
Getting choked while your fellow Marine executes a knife strike on your neck.