In 1991, Trump sold his 282-foot yacht named "The Trump Princess" to a Saudi billionaire for $20 million.
At the time, Trump was almost bankrupt and looking to make some fast cash, reportedly selling the yacht to for one third less than he paid for it.
In 1995, Trump also sold New York City's Plaza Hotel to
In 2001, Trump sold the 45th floor of Trump World Tower to the Saudi court for $4.5 million. In 2008, the floor became part of the Saudi mission to the United Nations.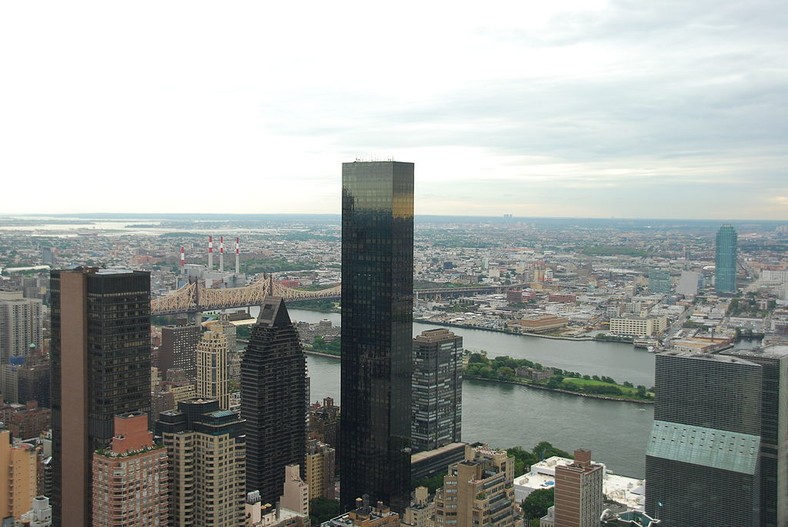 The New York Daily News revealed the sale in September 2016 after Trump had attacked Hillary Clinton on the campaign trail for
Saudi Arabia — and I get along great with all of them. They buy apartments from me.
After announcing his presidential candidacy, Trump incorporated several companies with names indicating that they may do business in Saudi Arabia, such as "THC Jeddah Hotel Advisor LLC." Jeddah is the second largest city in Saudi Arabia.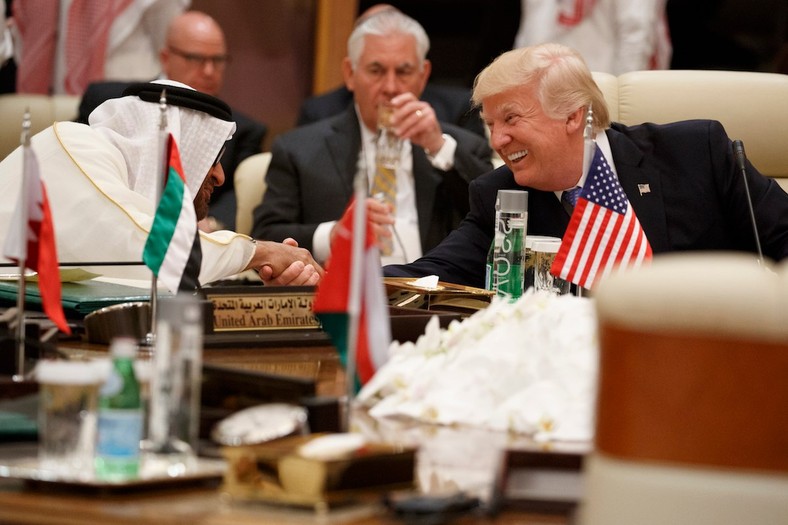 After he was elected, Trump's company, the Trump Organization, announced that it had shut down those companies.
Source: ,
Since Trump took office, the Saudi government has also been a major customer of the president's hotels in New York and Washington DC.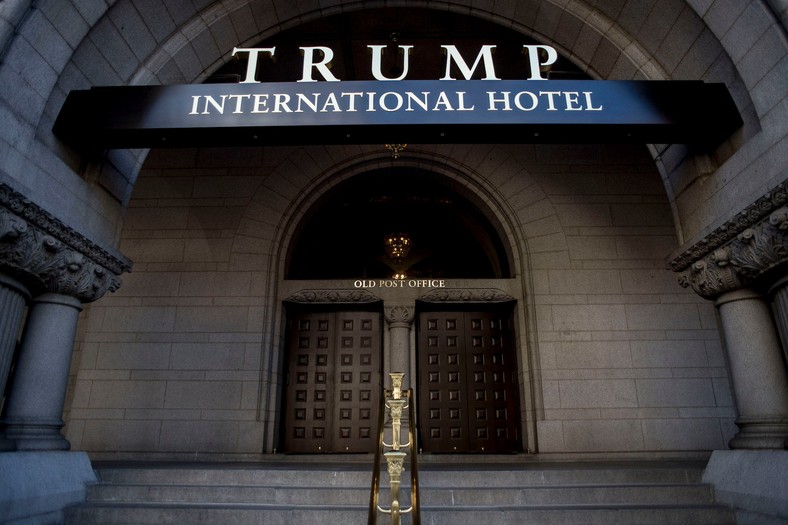 Between October 2016 and March 2017, lobbying group working for the Saudi government, spent $270,000 at Trump International Hotel in DC for lodging, catering and parking.
paid for 500 rooms for six groups of US military veterans to lobby Congress against the
In June 2017, the Trump Organization announced it would donate all profits from the sales to charity.
In March 2018, the Trump organization said it had donated
Also in March 2018, members of Crown Prince Mohammed bin Salman's entourage stayed at the president's Trump International Hotel in New York, which caused the hotel's quarterly profits to go up 13 percent.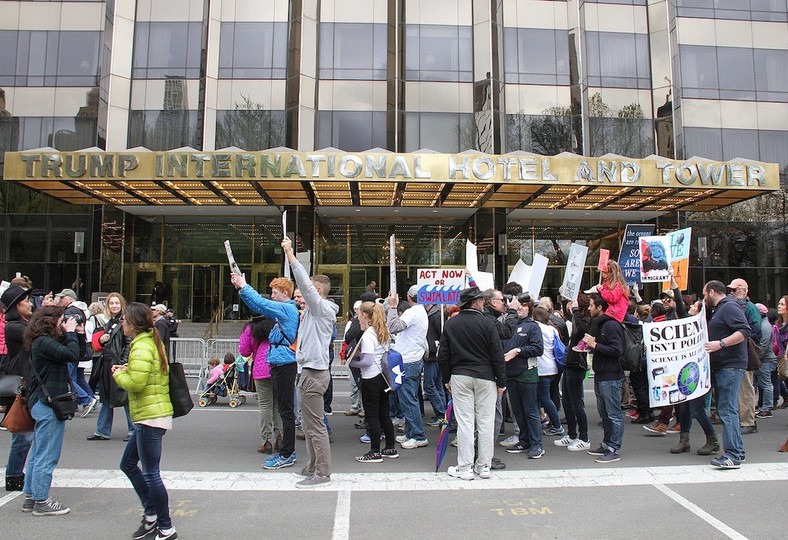 Source:
In 2017, Saudi Arabia said it would invest $20 billion in a US infrastructure fund before Trump unveiled a $200 billion plan to fix the US's roads, airports and more.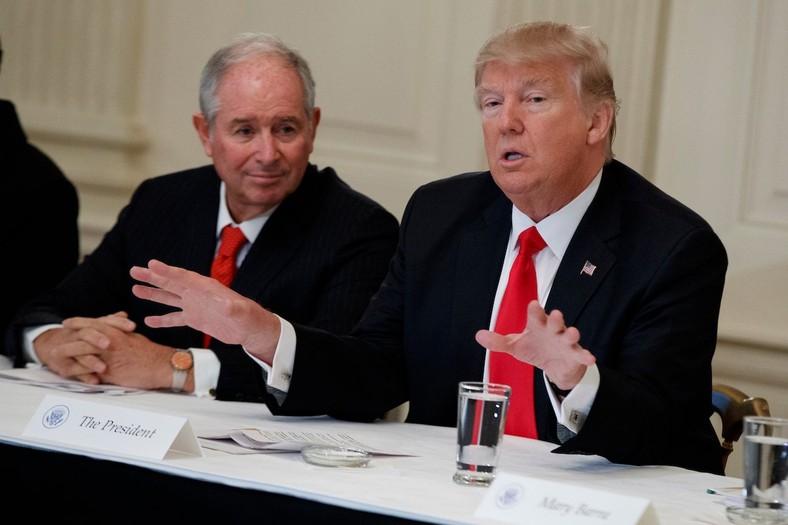 Blackstone CEO Stephen Schwarzman, who visited Saudi Arabia with Trump in 2017, has since withdrawn from an investment meeting in Saudi Arabia planned for next week.
Trump has also intimately engaged with the Saudi court in other ways, including participating in a traditional sword dance known as ardah.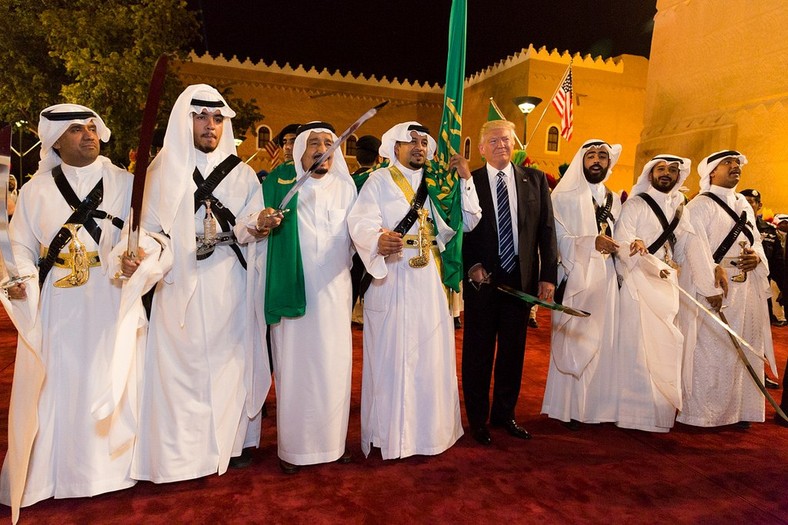 In May 2017, Trump simultaneously touched an odd glowing orb with Saudi King Salman and Egypt's President Sisi, which reportedly symbolized their intentions to combat exremism.
Source:
Trump has also said that the US cannot rescind on its $110 billion arms deal, $14.5 billion of which has gone through to Saudi Arabia, arguing that Riyadh would just turn to China or Russia.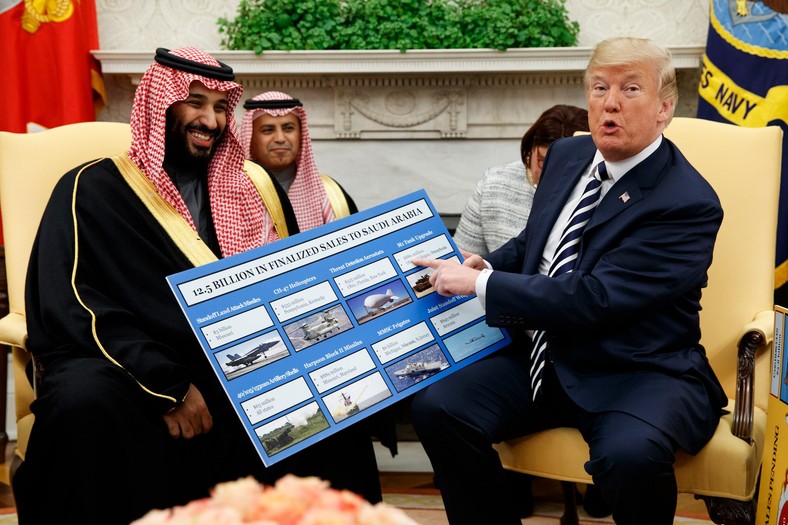 The US had already faced criticism for the arms deal over the Saudi-led coalition's execution of the war against Iranian-backed Houthis in Yemen, which has become one of the worst humanitarian disasters in the world.
Source:
Saudi Crown Prince Mohammed bin Salman and Trump's son-in-law and senior adviser, Jared Kushner, have also formed a cozy relationship as they have discussed initiatives to reshape the Middle East since Trump was elected.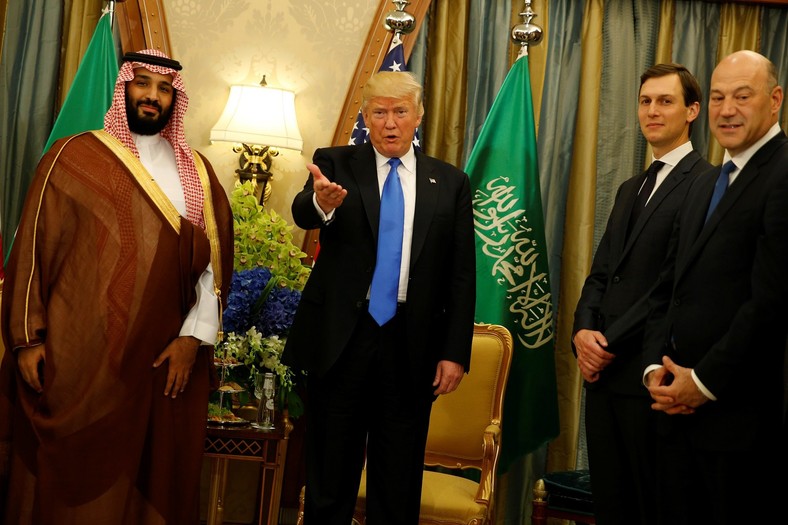 You can read more about that here and here.
But Trump has denied any financial ties to the Saudi court.