An elite group of "patriotic" students in China have been selected to begin training for a new artificial-intelligence weapons development program.
Some 31 kids — all under 18 — have been recruited to participate in the "Experimental Program for Intelligent Weapons Systems" at the Beijing Institute of Technology, which will groom them to become AI weapons experts, the South China Morning Post reported, citing an announcement from the Beijing Institute of Technology.
China has largely kept the development of its AI-weapons technology opaque, but experts say China's army will likely leverage AI "to enhance its future capabilities, including in intelligent and autonomous unmanned systems."
An elite group of "patriotic" students in China have been selected to begin training
"These kids are all exceptionally bright, but being bright is not enough," a BIT professor who asked not to be identified told the Post.
"We are looking for other qualities such as creative thinking, willingness to fight, a persistence when facing challenges," he said. "A passion for developing new weapons is a must … and they must also be patriots."
According to the program's brochure, each student will be mentored by two weapons scientists with both academic and defense backgrounds. The kids will later be tasked with choosing a specialization within the weapons sector and will be assigned to the relevant defense laboratory to hone their skills under the guidance of experts.
The institute expects students will go on to complete doctorate degrees and become leaders in the field of AI weapons technology, the Post said.
China has been outspoken about its interest in developing AI technology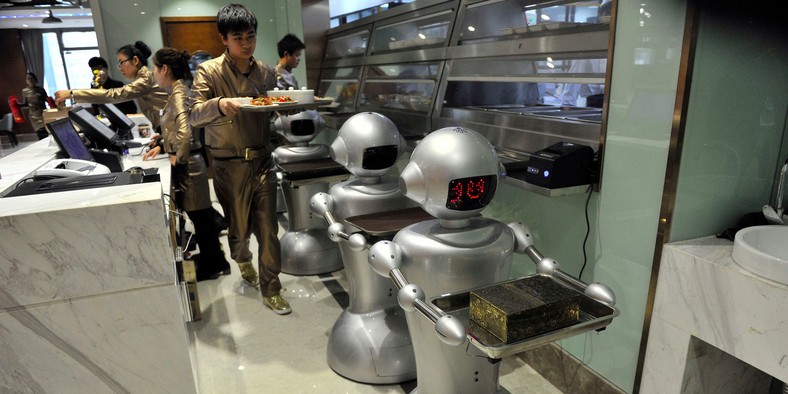 China has touted its AI development across sectors, including a trillion-dollar autonomous-driving revolution and a massive expansion of its facial-recognition software.
In his
China is reportedly working on a fleet of drone submarines
Experts have repeatedly warned about the dangers AI, arguing that advanced systems which can