Atiku's multi-billion-dollar companies cut across sectors such as Agriculture, Logistics, Education, Food and Beverages and Media.
As 2019 presidential elections draw nearer, Business Insider Sub-Saharan Africa takes a look into the business empires of presidential candidates as well as their career.
Last week, the Independent National Electoral Commission, INEC, lifted the ban on campaigns for various political parties and their candidates.
More than 50 presidential candidates are jostling to defeat  incumbent President Muhammadu Buhari in the February 2019 elections.
Prominent among the candidates is the main opposition leader and former Vice President Atiku Abubakar.
Atiku, in his policy document released on Monday, November 19, 2018, promised to create three million jobs every year if he is elected as president of Africa's largest economy in the 2019 election.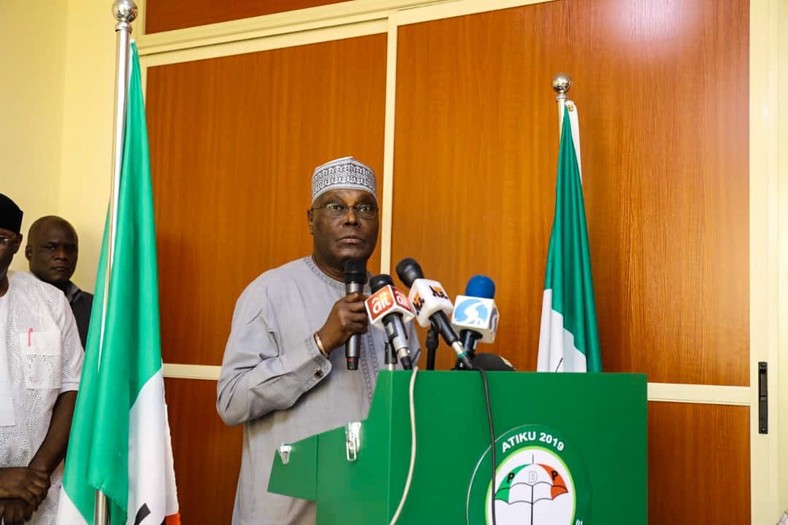 Here's a peek into the profile of Atiku Abubakar and his business empire:
In a blog post he released in 2014, Atiku said his first tentative step into the world of business happened during his days at the Nigeria Customs Service as an officer.
He said, in 1974, he received a loan to build a house in Yola, which he then rented out. After repaying the loan and accumulating enough profit from the rent, he built other houses in the Adamawa, Yola.
In 1986, he closed down a cotton and maize farm he established 5 years back as it was unsuccessful.
Fast forward to 2018, Atiku's multi-billion-dollar companies cut across sectors such as Agriculture, Logistics, Education, Food and Beverages and Media.
Unconfirmed reports put his wealth fortune at about $1.6 billion.
1. Integrated Logistics Services Nigerian Limited (Intels) formerly (NICOTES) founded in 1989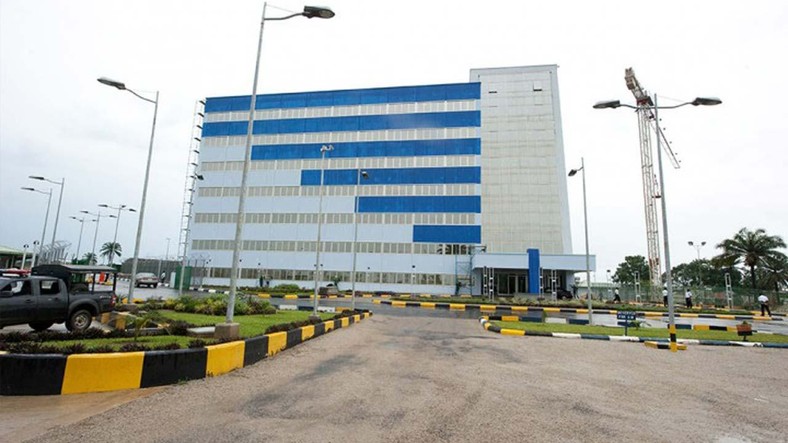 Atiku co-founded Intels Nigeria Limited with Gabriel Volpi, an Italian-born Nigerian businessman. Volpi moved to Nigeria in the 1970s and became a naturalised citizen.
The firm is one of the most successful businesses of the Peoples Democratic Party (PDP) presidential candidate in the 2019 elections.
Intels provides comprehensive integrated logistics services for the Nigerian Oil and Gas Industry and was issued an exclusive control over all oil and gas cargoes at his terminals in Onne, Warri and Calabar by the immediate past President, Goodluck Jonathan.
It is the cash cow of the billionaire politician.
2. Prodeco Nigeria Limited  - 1996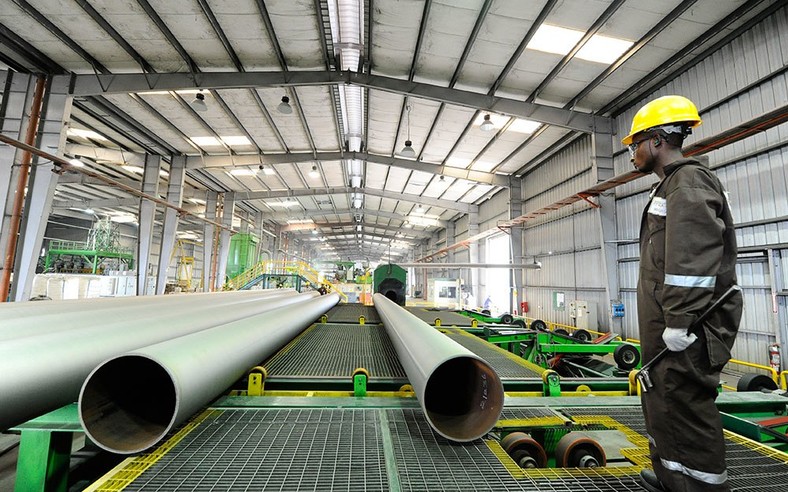 The firm operates under two companies: Prodeco (Property Development Company) operating within the main territory of Nigeria and the tax-free Prodeco International operating in Oil & Gas which is operating in the free trade zones.
Some of the prominent projects handled by the firm include Eko Energy Estate, facilities at Onne Estate, facilities at Heliconia Park Estate.
3. Atiku Abubakar Farm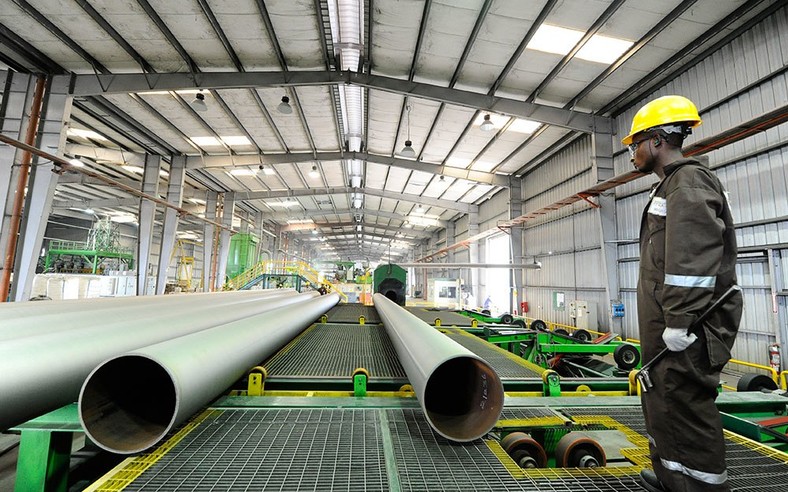 Born into the family of a Fulani trader, Atiku Abubakar has placed his hands on agriculture business by acquiring 2,500 hectares of land near his home country, Yola.
A once failed venture has turned into a massive blossoming business.
In May, he also opened Chicken Cottage – an international fast food brand in Yola.
4. ABTI Schools – AUN – 2014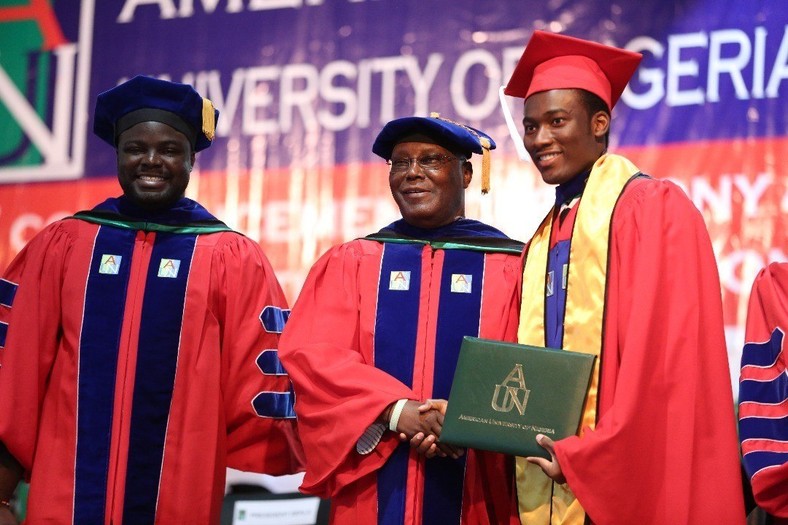 Located in Yola, Adamawa, the school sits on a 1000 hectares of land space. American University of Nigeria (AUN), a private school modelled after the American style of higher education programs at the undergraduate, graduate and professional levels.
5. Gotel Communications - 2008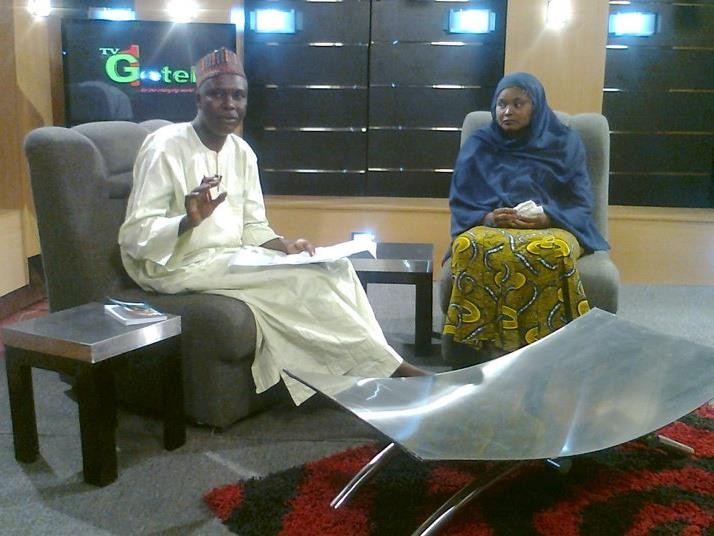 Gotel Communications is a multimedia outfit based in Yola, Adamawa owned by Atiku Abubakar. The media company made headline last week when its Managing Director, Mohammed El-Yakub, put the staff strength at "over 100,000". TV Gotel is one of the popular Kannywood stations in the northern region of Nigeria.
6. Adama Beverages – Faro Drinks  - 2004
Adama Beverages processes table water, natural juice and fruit drinks around Nigeria and its neighbouring countries. The company started full-scale commercial production in 2007 for table water and natural fruit in 2008.
With depots in Kano, Abuja and Umuahia, it also has a 3rd party logistic system for product delivery across its markets.