Foreign affairs aide to the president, Abike Dabiri-Erewa, advises young Nigerians from illegally migrating to five particular countries.
The foreign affairs aide to the president, Abike Dabiri-Erewa has advised young Nigerians from illegally migrating to five particular countries.
"We keep appealing to Nigerians to not go near those countries like Libya, Oman, Russia, Saudi Arabia and Indonesia, but if you want to go, go legally."
Dabiri-Erewa mentioned this on Monday during a lecture at a programme organised by the Faculty of Education, University of Ibadan, to commemorate the university's 70th Anniversary.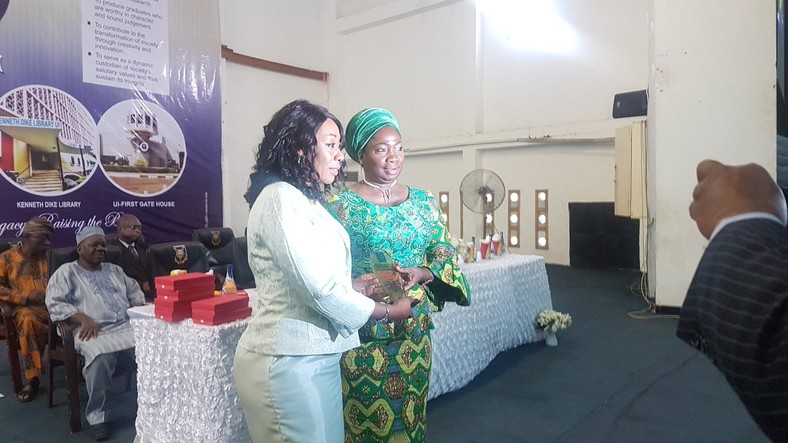 Abiki Dabiri-Erewa after delivering his lecturer at the Trenchard hall, University of Ibadan, October 29, 2018.
She said the dangers and risks involved in illegal migration are more than the problems anyone can possibly face in Nigeria.
The five she mentioned are Libya, Oman, Russia, Saudi Arabia, and Indonesia.
Libya's pathetic situation
According to a report by CNN, tens of thousands of migrants are being held in camps and warehouses on the Libyan coast, hoping to reach Europe and sold off when the warehouses become overcrowded.
Narrating the pathetic situation, Dabiri-Erewa said, "They want to go to Europe and they ended up in Libya… The situation is the worst thing I have ever seen in my life. If you go to see them, there is no human being that will not cry; but in spite of the efforts, many Nigerians are still languishing in Libya cells."
She believed many Nigerians are still in Libya underground cells.
In a statement in August 2018, the Nigerian government said it has repatriated over 9,000 Nigerians from Libya this year in collaboration with the International Organisation for Migration.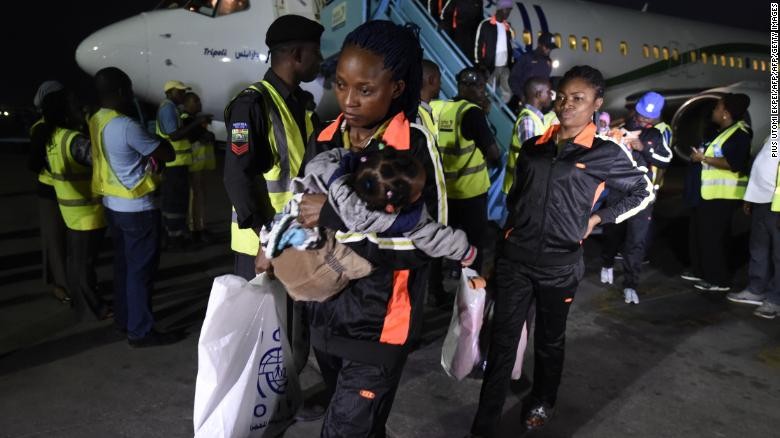 A mother and child return home to Lagos along with 150 other migrants from Libya
Violation of human rights in Oman
Oman, an Arabic-speaking country has a history of showing little respect for human rights with various form of slavery under the guise of house help.
The foreign affairs aide said, "While some may be lucky to tell the awful story, others may not be that opportune to do so.
"Sexual abuse of greater proportion is inevitable as it is prevalent in some of the Arab and European countries where many Nigerians are hibernating. Circumstances arise where their kidneys and livers are sold, leaving them half dead."
Russia as home to traffickers
Abike said youths are being exploited by traffickers to more than 29 countries.
"Officials report an increase in Nigerian women and girls subjected to sex trafficking within Nigeria and throughout Europe, including in Italy, Austria, and Russia; an international organization estimated 80% of all female Nigerian migrants in Italy become sex trafficking victims."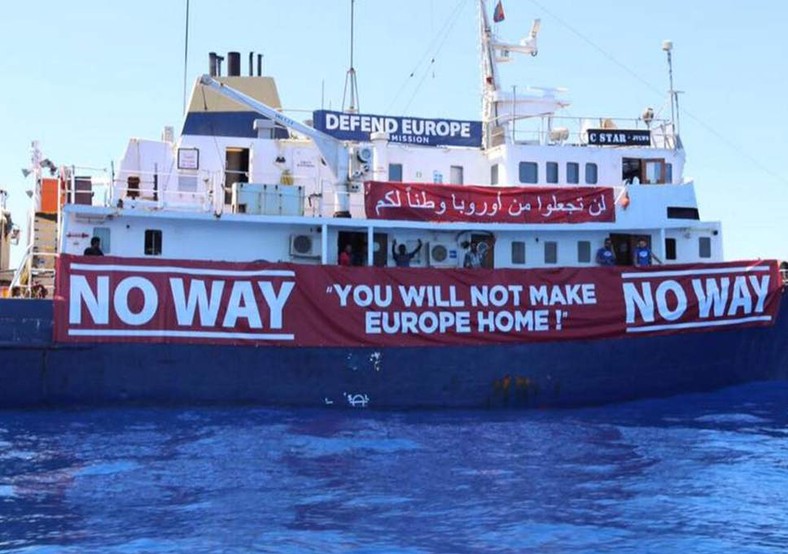 A vessel aiming to 'defend' Europe from migrants
Slavery market in Saudi Arabia
The government officials said between the month of June and July 2018, two full flights from Nigeria consisting of 616 and 114 Nigerian girls of ages 16 to 30 years went to Saudi Arabia under the guise of performing lesser hajj called Umrah with each of them paying not less than N600,000 for that journey to the agents, absconded and disappeared from King Abdul Azeez International airport Jeddah till today.
"They have all been sold into slavery of being house girls working for 18 to 19 hours daily and earning peanuts."
"This is just one of the sad stories we hear every day in my office while some others trapped there are calling on us to come and rescue them," she said.
Many awaiting executions in Indonesia, others
She said many African youths are awaiting execution for drugs in countries like Indonesia and Malaysia.
The presidential aide advised that there is nothing wrong in people moving from one point to another but they should meet some provision and conditions set by host countries.